Ingredients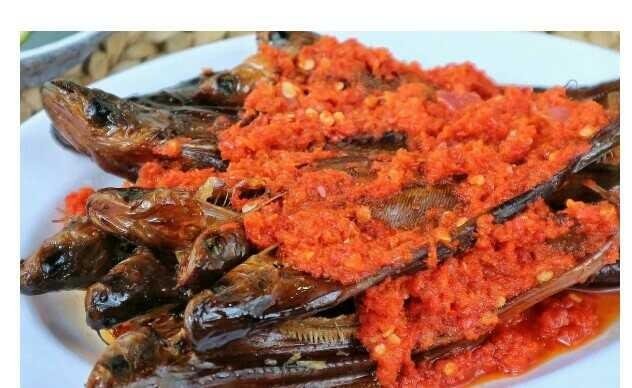 Fish salai, fry with low heat to crisp - 250 grams
Lime juice sundai - 2 tbsp
Salt - 1 tsp
Right amount of oil
Ground spices:
Shallots - 4 cloves
Curly red pepper - 10 pieces
Tomato, cored - 1/2 fruit
Step
Heat the oil. Fried the salai fish with low heat until crisp. Lift and drain. Set aside.
Heat some oil. Saute the finer spices.
Enter the water of limes sundai and salt. Mix well and cook until fragrant and exit the oil. Turn off the heat and let it cool.
Tata the fish on a serving plate. Flush with chilli sauce.
Ready to be served.
Tips
Lime of sundai is a kind of lime from West Sumatera. Usually used as cooking spice just like lemon. The sunda sauce has a larger fruit size than the lime. The skin is thicker and looks wavy. With its distinctive aroma, lime sunda is one of the must-have ingredients in some typical Minangkabau cuisine recipes. If no, lime sundai bus ...