Welcome to #SublimeSunday, a tag presenting you with the unique opportunity to post something a bit different, wacky, crazy or just whatever takes your fancy, initiated by @c0ff33a ☕️
And #BeautifulSunday initiated by @ace108
~~~~~~~~~~~~~~~~~~~~~~~~~~~~~~
I adopted this Orchid plant from my friend Roger, who adopted it, when the school he was working in wanted to throw it out. For a while it was not doing anything, and I thought that I would eventually have to throw it out as one stem was already dying. Anyhow, I snipped off the dying stem and waited to see what would happen.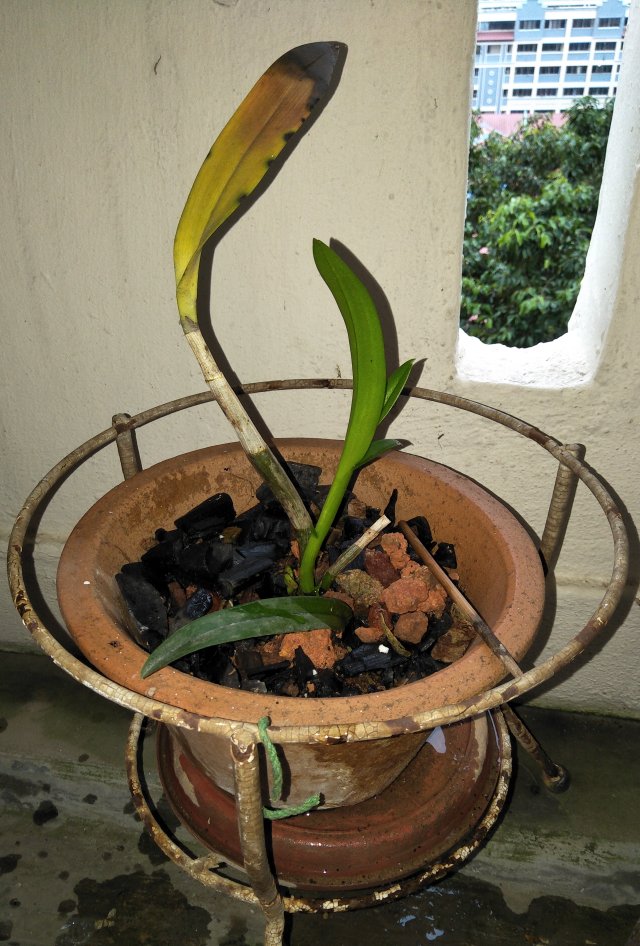 Lo, and behold! A new shoot - a sign of life and revival.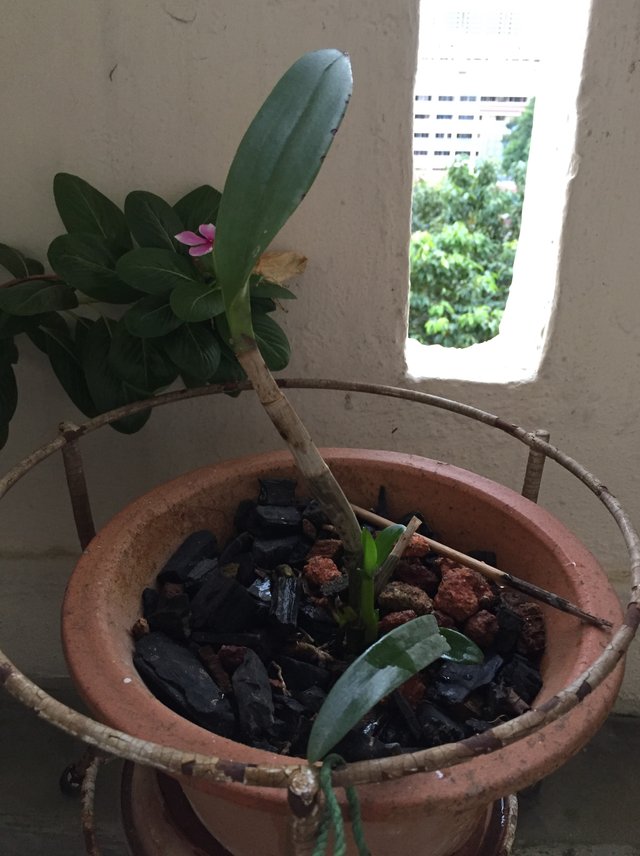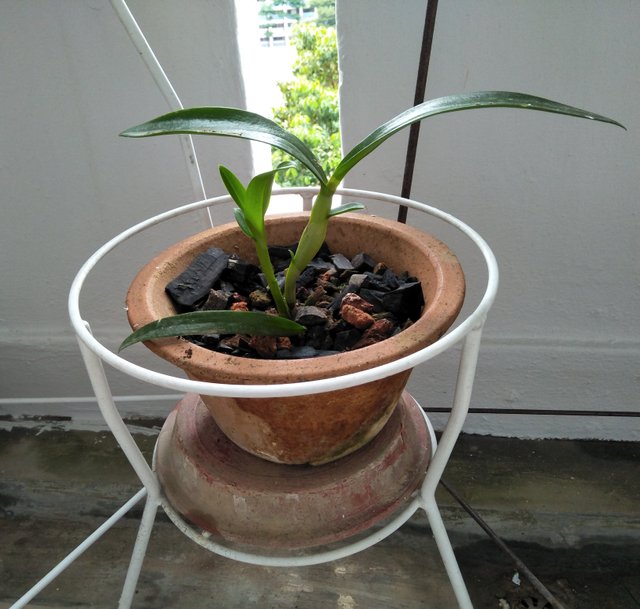 Later on, another...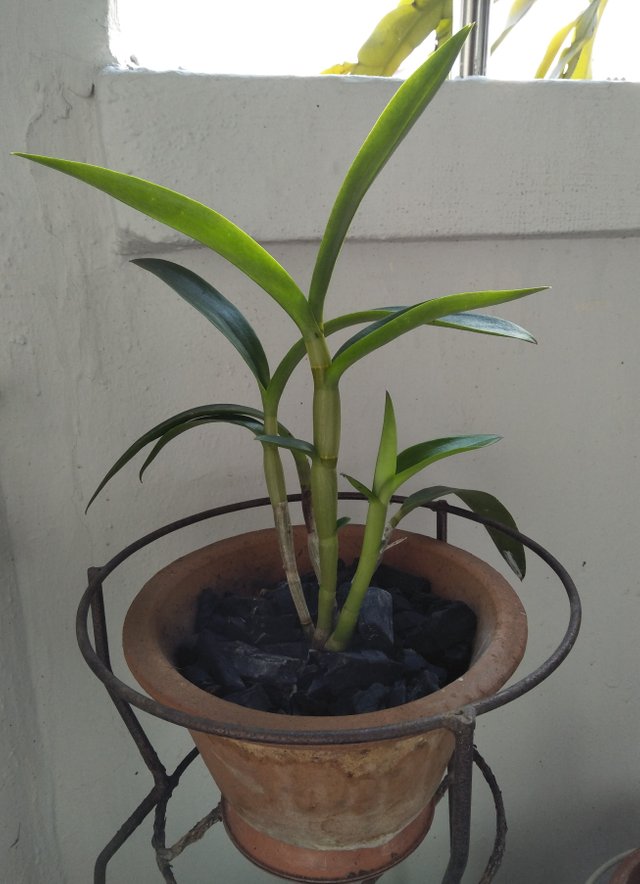 And another. That was a good sign. Now the thing was, will it bloom? Only time will tell….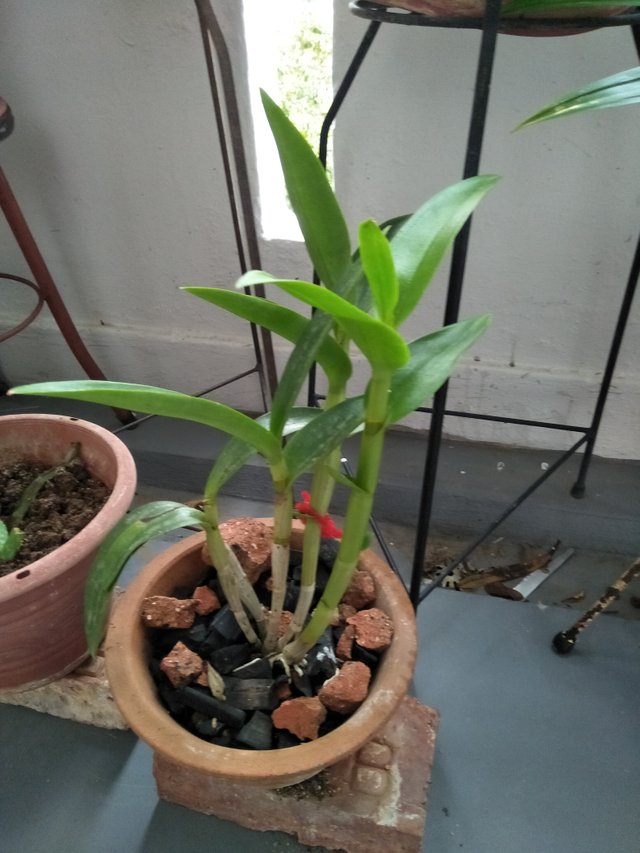 As new shoots grow, the old plants die off. I had to snip them and hope that before too long, I will be rewarded with a bloom.
And I was. I was so happy when I saw this new shoot which surely is the beginning of a flower stalk.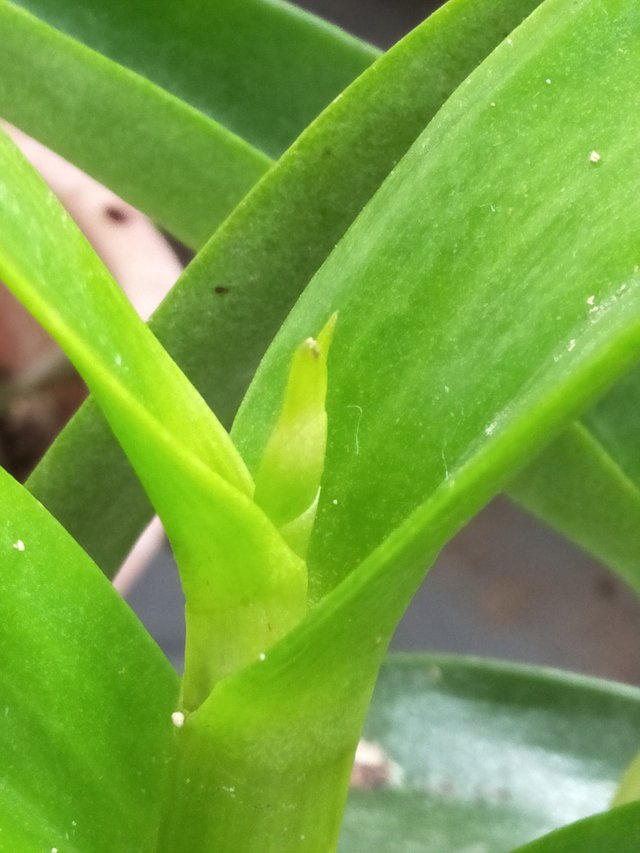 It was a flower stalk! And it was growing and looking good.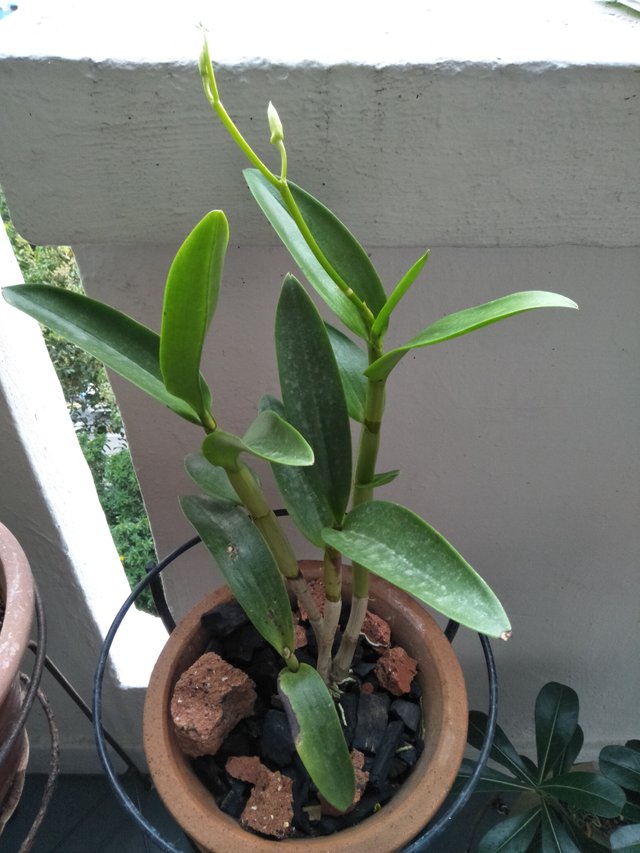 At this point, I had to leave for my holidays and I was unable to follow the progress of the flower stalk. Anyway, there was only four buds on the stalk and it bloomed. Usually, there are more buds and flowers on a single stalk, but I am happy with the four flowers. Very happy indeed. For a simple person like me, the joy is indescribable - the sense of satisfaction, from adopting the flower to bringing it back to life and it blooming. The simple joy of the accomplishment.
I am very proud of myself, and also of the flower. Now I am getting silly. Anyhow, here are the rest of the pictures of the Orchid in bloom, which my sister took while I was away. I would have snapped a lot more pictures, and a lot more closeups of the pictures, but I wasn't around.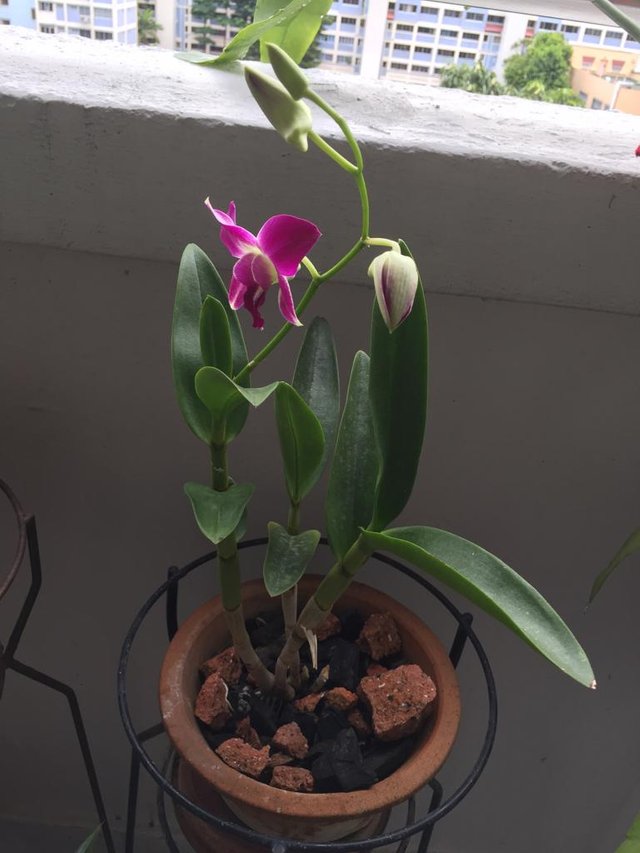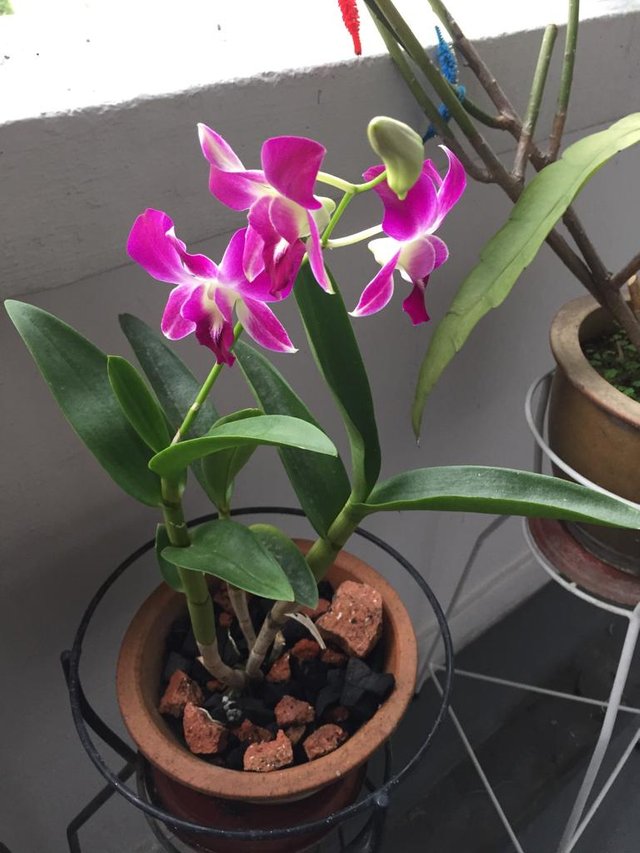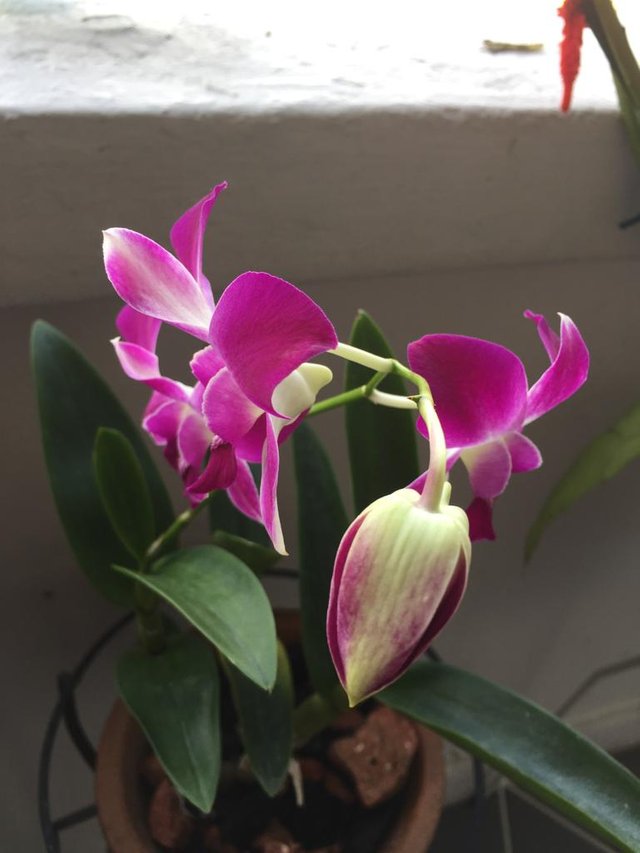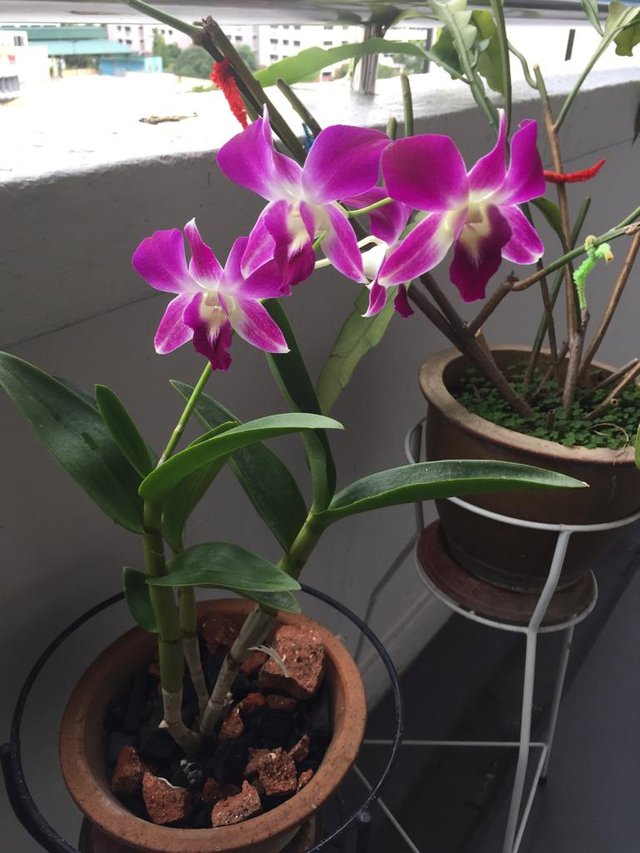 Thank you for stopping by. If you like the post, please give it a vote. Resteem it if you think it worthy. Follow @quotes-haven if you like humour, quotes and reading about Life.
Cheers!
Previous post: -