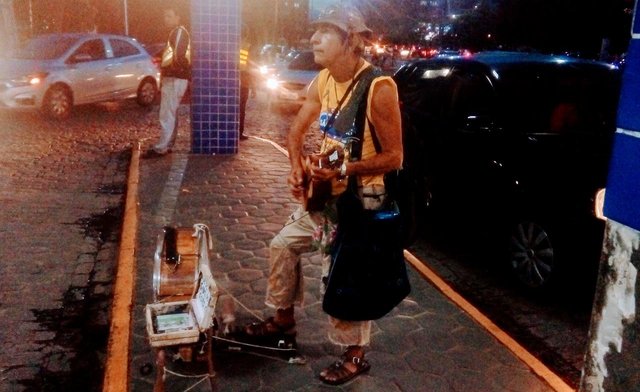 Foto do autor: postimage
Today on my way home I found this street artist in front of the João Tomé Bus Terminal in Fortaleza, Ceará.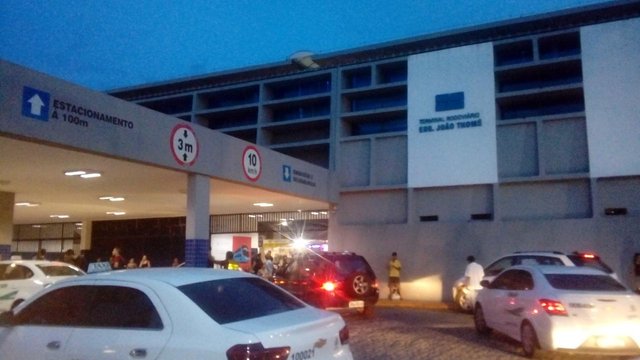 Foto do autor: postimage
The creativity of the show man presenting us with a typical forró that is the traditional music of Northeast Brazil.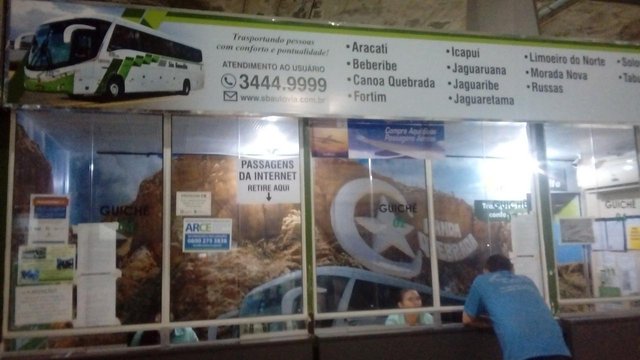 Foto do autor: postimage
After leaving a small contribution I went in and went to buy the ticket to Beberibe in the company São Benedito, I paid close to 15.00 reais in a journey of 80km adding another 7.00 of Uber my return home was for 22,00 reais.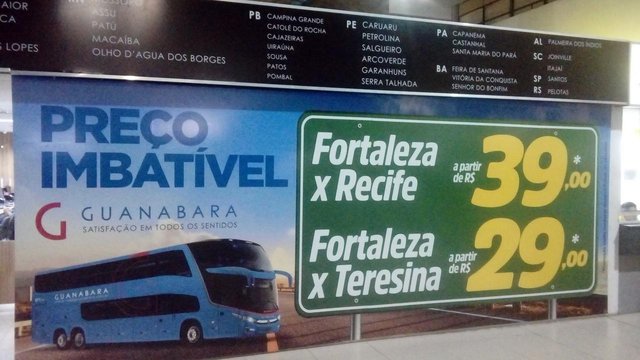 Foto do autor: postimage
Out of curiosity I found this panel of offer of Guanabara with trip to Recife and Teresina for 29.00 and 39.00 respectively, considering that the distances traveled from Fortaleza are 780 and 600km I concluded that it is cheap to travel in Brazil.

Art Hunter
Hoje de regresso a casa encontrei este artista de rua em frente ao Terminal Rodoviário Eng. João Tomé em Fortaleza no Ceará.
A criatividade do show man nos presenteando com um típico forró que é a música tradicional do Nordeste do Brasil.
Depois de deixar uma pequena contribuição entrei e fui comprar a passagem para Beberibe na empresa São Benedito, paguei perto de 15,00 reais num percurso de 80km somando mais 7,00 de Uber meu regresso a casa ficou por 22,00 reais.
Por curiosidade encontrei este painel de oferta da Guanabara com viagem para Recife e Teresina por 29,00 e 39,00 respetivamente, atendendo que as distancias percorridas partindo de Fortaleza são 780 e 600km cheguei á conclusão que é barato viajar no Brasil.

This post was written in, English and Portuguese, please consider using Google Translate or other online translator to help you if you spoke other language.
---

---
ptgram power | faça parte | grupos | @brazine#6882 | @brazilians | @camoes | @dailycharity | @imagemvirtual | @msp-brasil | @ptgram-power
@dsound witness nodes está online e eu já votei.
E não se esqueçam votem também como eu para witness @curie


Gif by @aleister
Know my curation trail project @pataty69
link-
If you would like to delegate to Curation project @pataty69 you can do that by clicking on the following links:
10SP-25SP-50SP-100SP-250SP-500SP-1000SP-
Be sure to leave at least 50SP undelegated on your account.