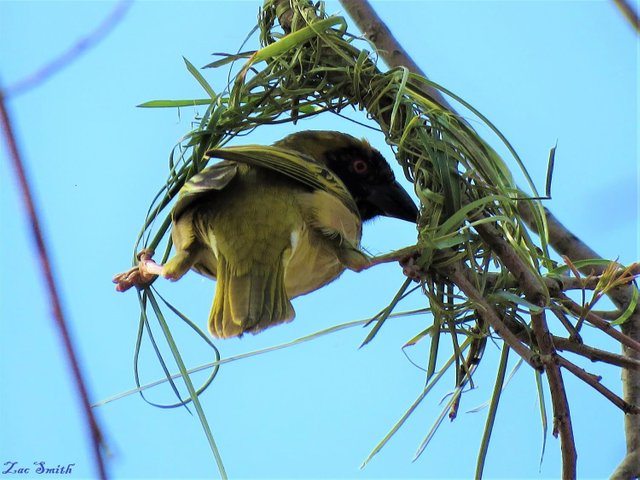 Hey! We have a trapeze artist here!
Still raining cats and cows over here and no chance for me to go and swim outside with my camera.
So, I delved into my archives to show you how clever some of the birds are over here.
Let's have a look!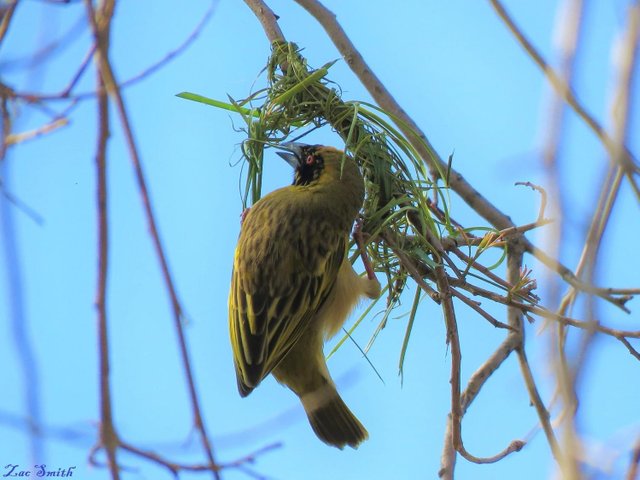 July month up north means spring nest building time!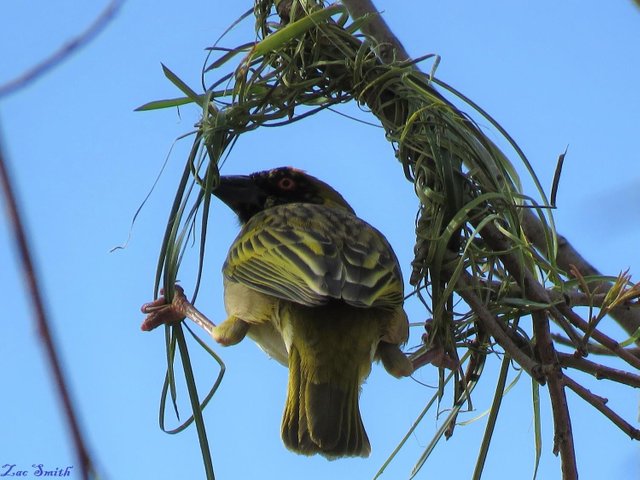 Over 3 weeks this guy (Weaver) will build and break down about 5 nests until he builds the one that his Lady likes.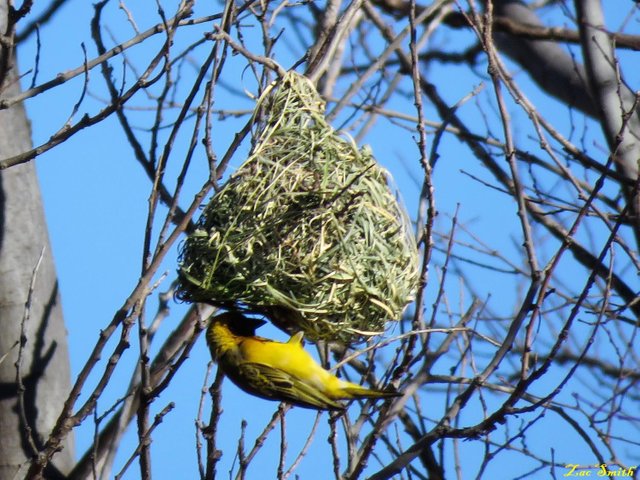 This is what an almost completed nest looks like!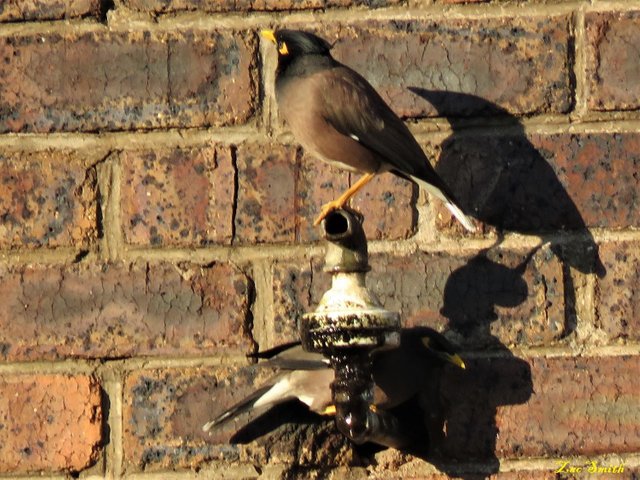 And here we have a couple of thirsty Indian Mynas!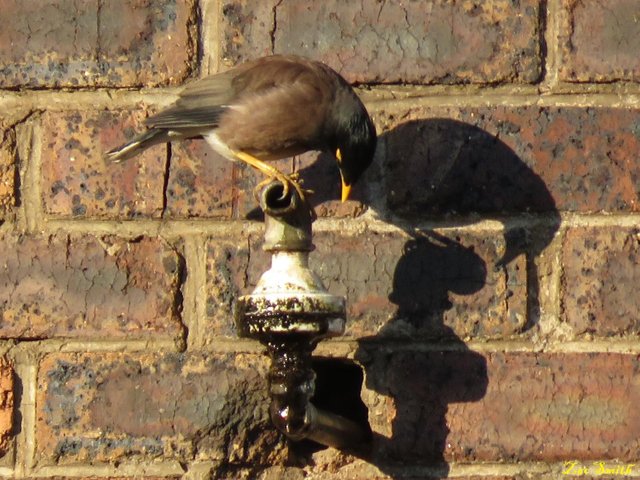 This leaking, geyser overflow pipe is ideal for a drink!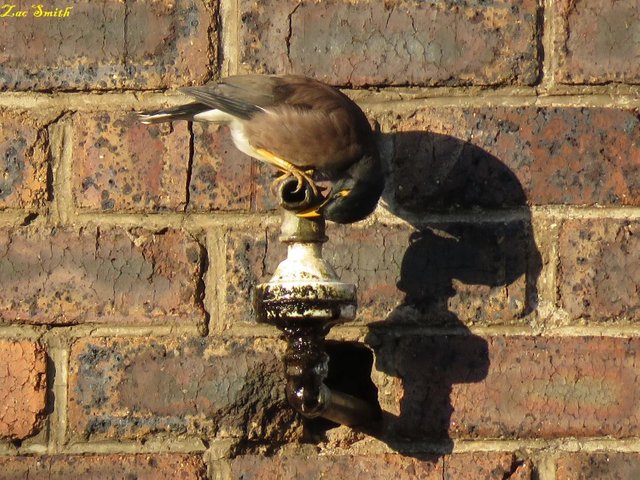 Here this guy is having a drink!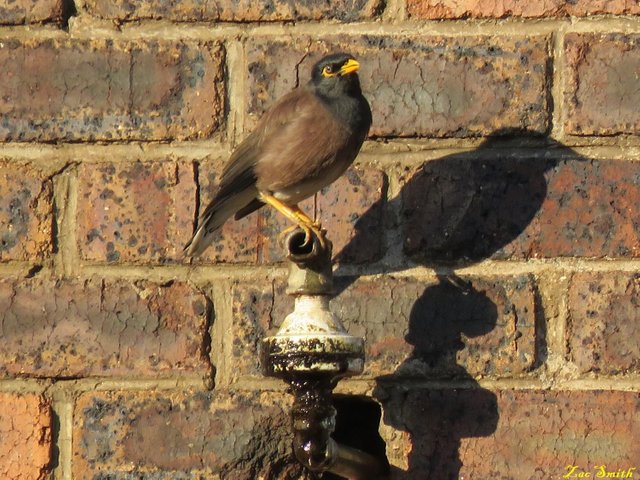 "How's that bro" he said to me!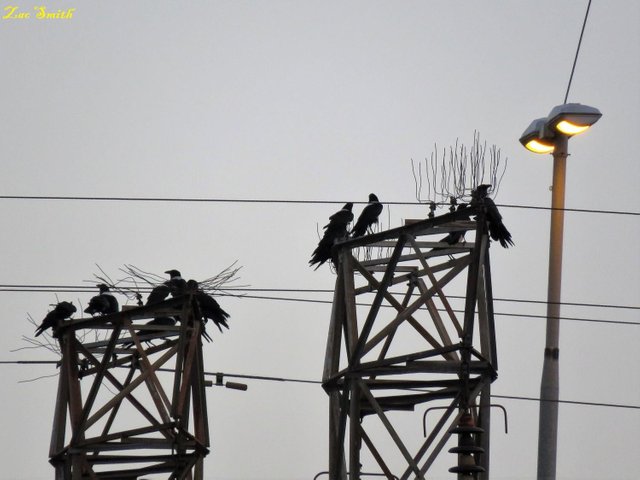 The strands of wires sticking up on these electrical towers are supposed to keep birds off the towers. The Pied Crows clearly do not agree!
Amazing how the birds can simply adapt to changes in nature around them. People build houses in the birds territories and then they spend thousands on trying to get rid of the birds. Some people even curse the birds when they poop on their house roofs and cars.
But hey! Who was here first?
Hope you liked the pictures and thank you for visiting a post by @papilloncharity

Team South Africa banner designed by @bearone