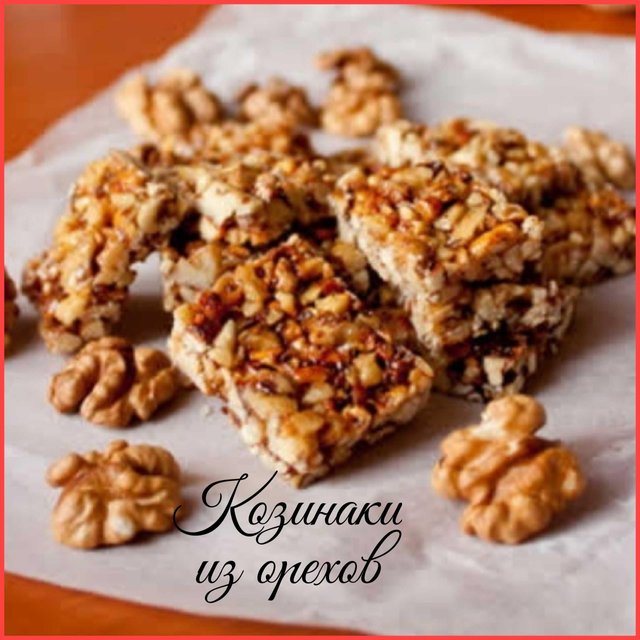 Hello!!! These candies are for some reason called kozinaki. In some countries they are called Grilyazh. But regardless of the name, it is a delicious sweetness! From the way you can cook yourself !!!
For this store you need:
500 grams of nuts,
100 grams of honey
50 grams of sugar.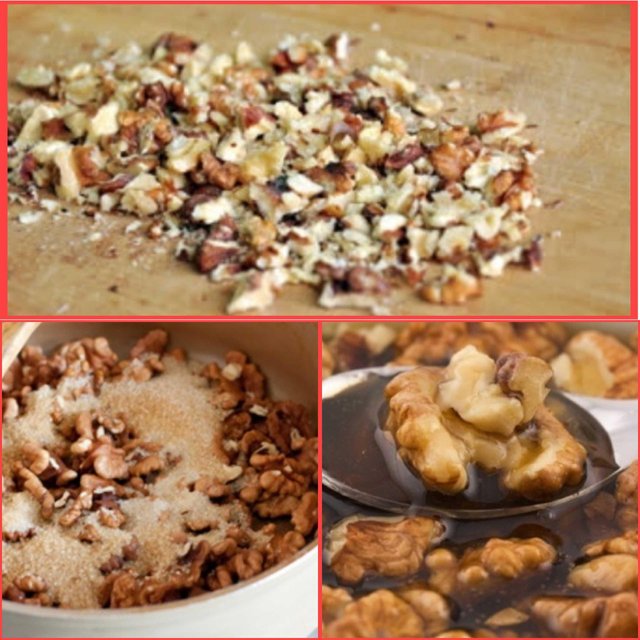 Fry the peeled nuts in the oven, then put them in a deep container, add honey, sugar and cook over low heat. As soon as the sugar begins to turn into caramel, turn off the fire.
Pour our nut mass onto wet parchment or foil and form a flat surface. All is ready! Kozinaki should freeze, then cut it into squares.
Enjoy your meal!
---
Всем привет!!! Эти конфеты почему-то называются козинаки. В некоторых странах они называются Грильяж. Но не зависимо от названия, это вкусная сладость! Из кстати можно приготовить самим!!!
Для этого магазина нужны:
500 грамм орехов,
100 грамм меда,
50 грамм сахара.
Очищенные орехи жарим в духовке, затем кладём их в глубокую емкость, добавляем мед, сахар и варим на медленном огне. Как только сахар начнет превращаться в карамель, выключаем огонь.
На мокрый пергамент или фольгу выливаем нашу ореховую массу и формируем ровную поверхность. Все готово! Козинаки должен застыть, после этого режем его на квадраты.
Приятного аппетита!
🍫🍬🍭 🍫🍬🍭 🍫🍬🍭 🍫🍬🍭 🍫🍬🍭