🍌🍶🍫 Cream mousse /Сливочный мусс 🍌🍶🍫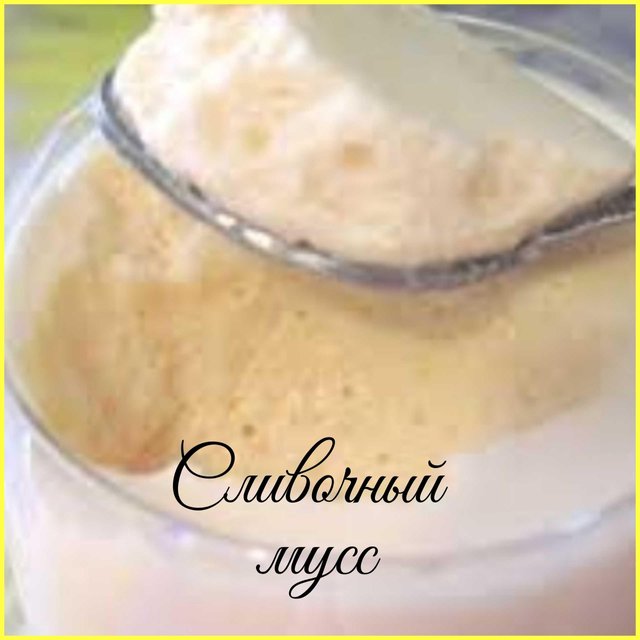 Hello to all!!! Cream mousse, they say, is the favorite dessert of the French. I'm not French, but I also often prepare this mousse because I love it.
So we need:
500 ml sour cream or medium-fat cream,
150 grams of powdered sugar or sugar,
50 grams of water
1 packet of vanilla,
10 mg of gelatin.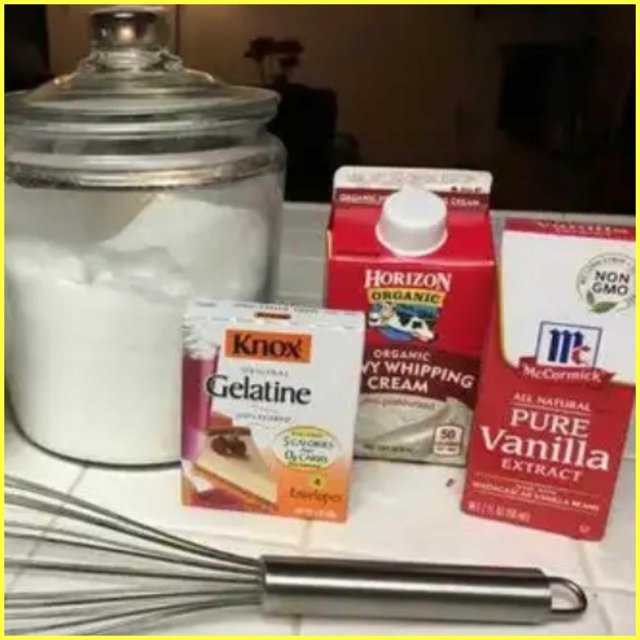 Gelatin dissolve in warm water. Mix the sour cream with powdered sugar and vanilla with a mixer, add gelatin to the mass and beat with a mixer until air bubbles form.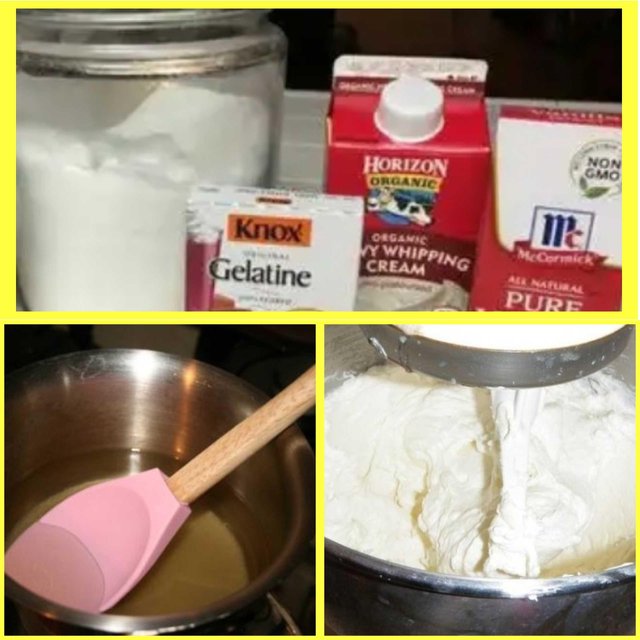 Then pour the mousse into glasses and refrigerate for 3-4 hours. Mousse can be decorated with berries, mint, etc.
Good appetite!
---
Привет всем!!! Сливочный мусс, говорят, это любимый десерт французов. Я не француженка, но тоже часто готовлю этот мусс из-за того, что люблю его.
Итак нам нужно:
500 мл сметаны или сливок средней жирности,
150 грамм сахарной пудры или сахара,
50 грамм воды,
1 пакет ванили,
10 мг желатина.
Желатин распустить в теплой воде. Сметану миксером взбить с сахарной пудрой и ванилью, добавить в массу струёй желатин и также взбивать миксером до образования воздушных пузырьков.
Затем мусс разлить по стаканам и в холодильник на 3-4 часа. Мусс можно украсить ягодами, мятой и т.д
Приятного вам аппетита!
🍌🍶🍫 🍌🍶🍫 🍌🍶🍫 🍌🍶🍫🍌🍶🍫