Happy 8th of March - International Women's Day!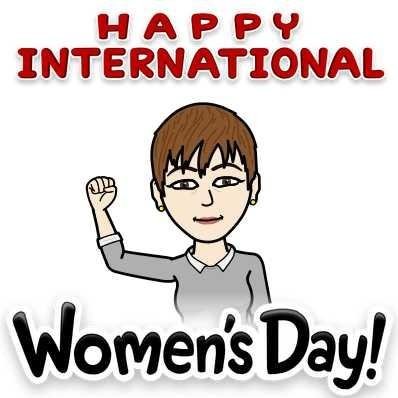 Today is a special day which brings so much possitive emotions. I was wondering how to start the post. As usual I am writting in the van on my way to work. Each colleague is greeting with Happy 8th of March and then suddenly one of them entered with flowers and started giving them to all of the women. Lovely pansies. Here they are.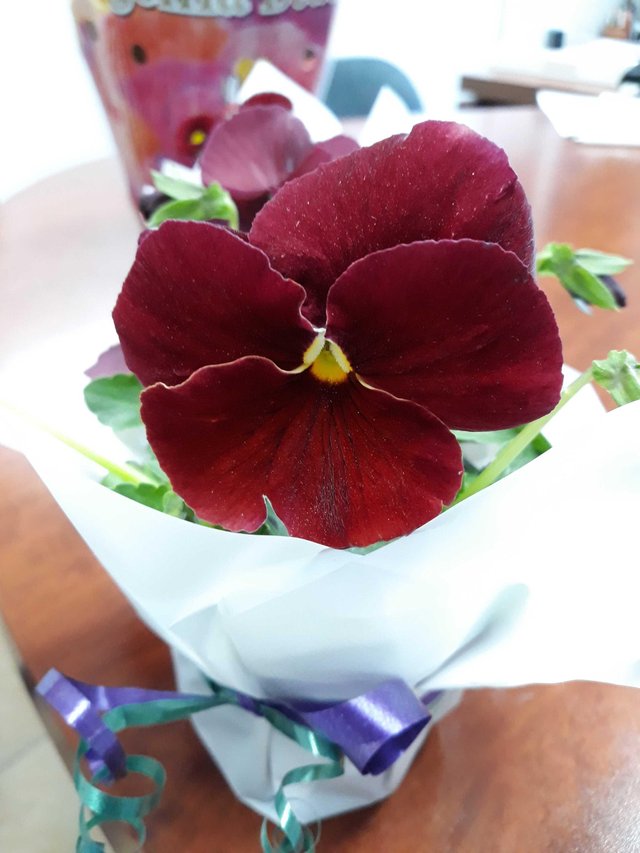 It is so nice to see men buying flowers from the florists, who seemed have opened their shops very early in the morning, together with many other stalls with flowers on the streets.
This holiday started as political movement for women's rights and recognition. Now it is stripped from its political aspect in my country. But during communist regime it was very much serving the interests of the government. For that reason some say it is a communist holiday. Others claim that women deserve to be respected not once per year but everyday. But why we have to be so serious and not to enjoy the lovely day with pleasant surprises from the loved ones, colleagues and even from least expected ones.
So, let me tell you how this day is celebrated now. It is also Mother's day in Bulgaria. I remember when I was a litlle kid, we were preparing small pressies for our mothers. Now children continue to bring flowers and presents together with the men, showing their love and respect to their mothers, wives, girlfriends, colleagues.
Traditionally our company is surprising us with flowers given to each woman at the entrance. This time they were not primroses, like they used to be for many years.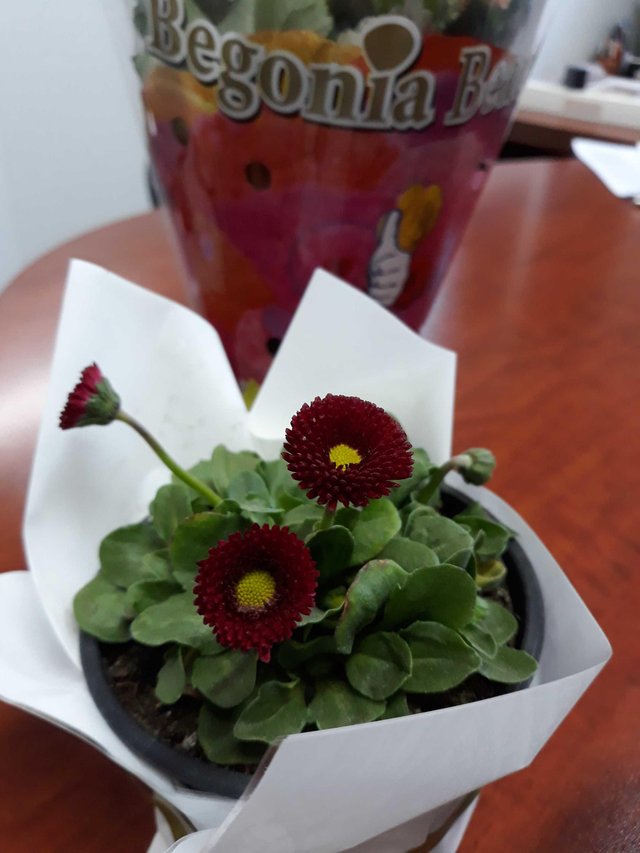 Then men also are giving flowers to their female colleagues. This year we have lovely begonia from the mates in the office.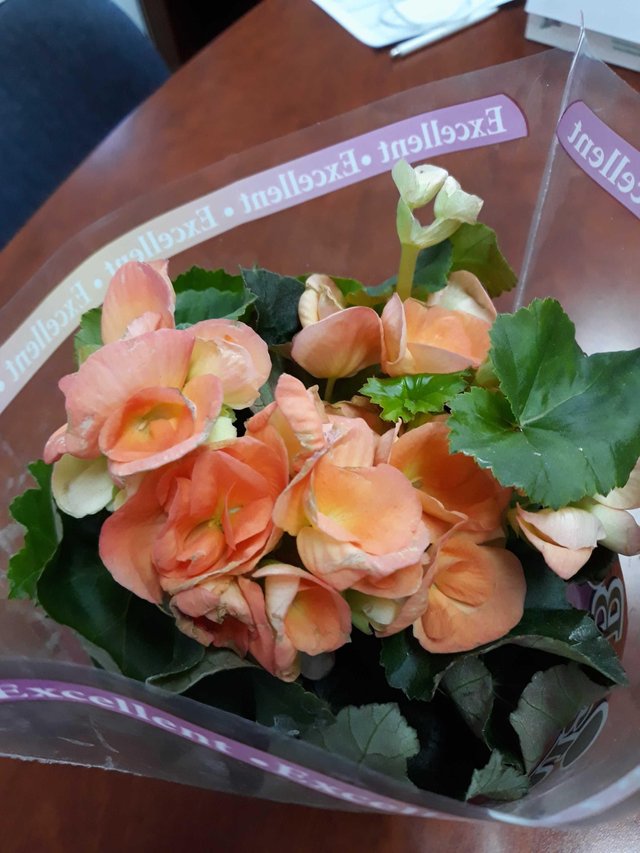 At the end of the day we will return home with so many flowers that we hardly can carry.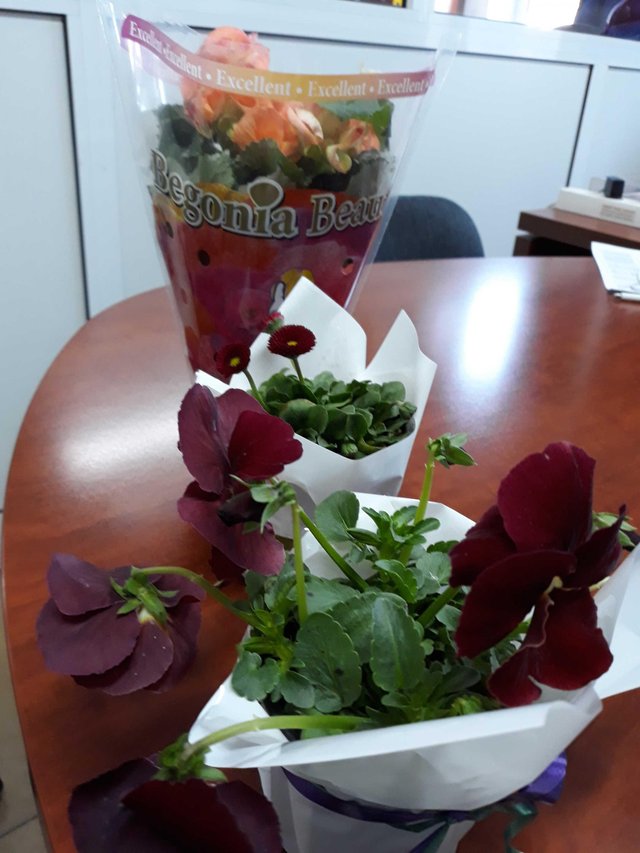 Women in return will bring some treats, sweets, cakes. Coffee breaks will be much more pleasant with some extra treats. Back home, women will be further spoiled by their loved ones. It could be special dinner, present and of course more flowers.
---
Once I was in Romania on 8th of March. It was another business trip in the factory, that is part of our company. I was with my mates from the logistics and the men from the sales deparment invited us in their office. They have bought sweets, chocolates, soft drinks to treat their female colleagues for the holiday.
In the evening I went to the restaurant near the hotel and luckily there were couple of tables free as everything was booked. On that day many preferred to dine out.
This morning I heard on the news that in some Chinese compnies women were allowed afternoon free for the holiday.
In other countries the day is marked with strikes. Like in Spain. Today the women there demonstrate against domestic violence, gender discrimination and for equal remuneration with men.
---
However today you can see more smiles on the faces of people passing by, greetings by e-mail and social media. It is going to be a fantastic sunny day! Even better because it is Friday!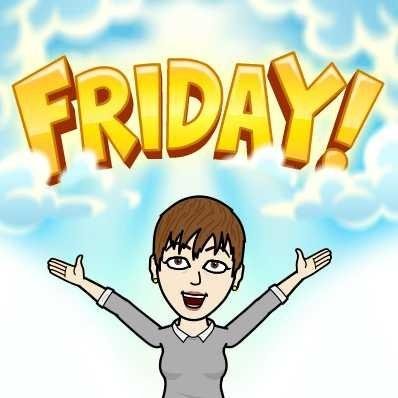 How was your day, dear ladies?
---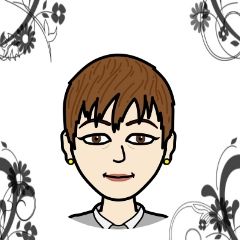 Thank you for visiting.
If you like to share your thoughts you can leave a comment.

info@esteem.app
🌐eSteem.app | 👨‍💻GitHub | 📺YouTube
✍🏻 Telegram | 💬Discord