Opinion : Great Teacher will Produce Great Students.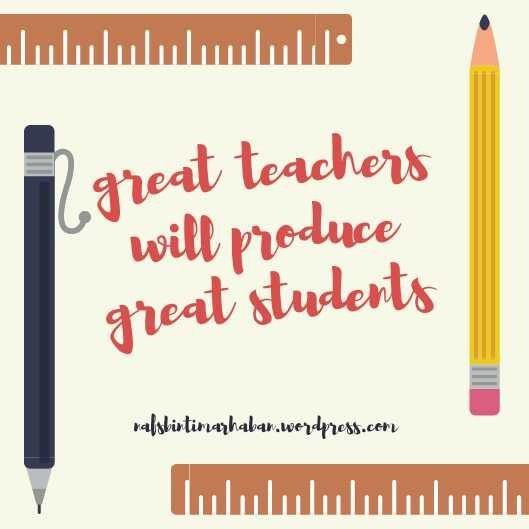 Some time ago, our teacher said like this, "Too bad, many students who don't understand how to be critical. They are very passive and do not want to do whatever. "This immediately raises questions in my mind. What is that, which makes students very passive and uncritical driven by lack the teacher's capacity?
Then, is the capacity very influential? I questioned this several times and finally got an answer, when I investigated slowly.
First, a teacher who is indeed lacking in knowledge capacity will channel the same thing to students, besides because it is indeed a lack of innovation that happened at school. However, when viewed again, this innovation should also have initially emerged from the teacher, handed down to his students. So, therefore, a superficial teacher in knowledge, it will also produce students like that too. Because it does not there is a comparison so that there is less reflection. Therefore, many students met him who were passive, did not have the critical power because that's the teaching. Moreover, these students lack social interaction who are more knowledgeable or more interested in the world of education. Can't be evacuated if students will continue to be lazy, ignorant and lack quality. Very unfortunate to happen, but that's how it is.
Second, a teacher who has capacity in knowledge will channel things the same to his students. So, statements like this are very often found, "why is he great, who is the teacher? "and, people will answer," oh, the teacher is ... "from this can be seen how the teacher is a great consideration that will result great students. Like, a great mother, it is also possible give birth to more powerful children.
Now, if a teacher is not great, then should we leave him? Certain just NO! Because, no matter how ordinary the capacity of a teacher, he is still more than us. He still provide knowledge.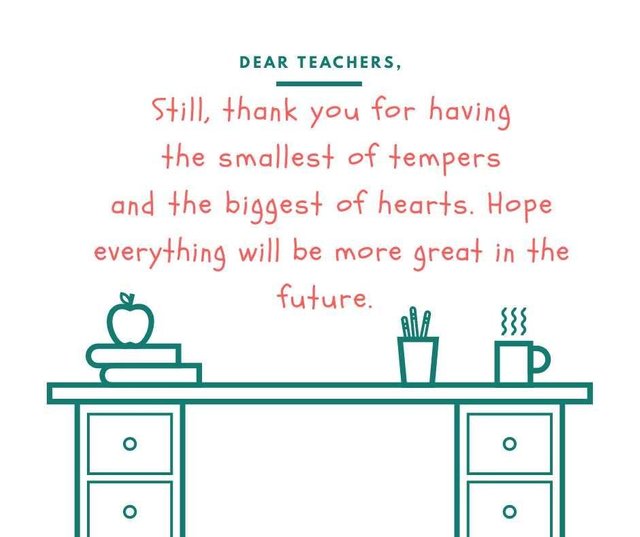 Hopefully, in the future there will be more teachers quality so that the quality of students will spread so that they can improve quality of the nation.
Thank you.
....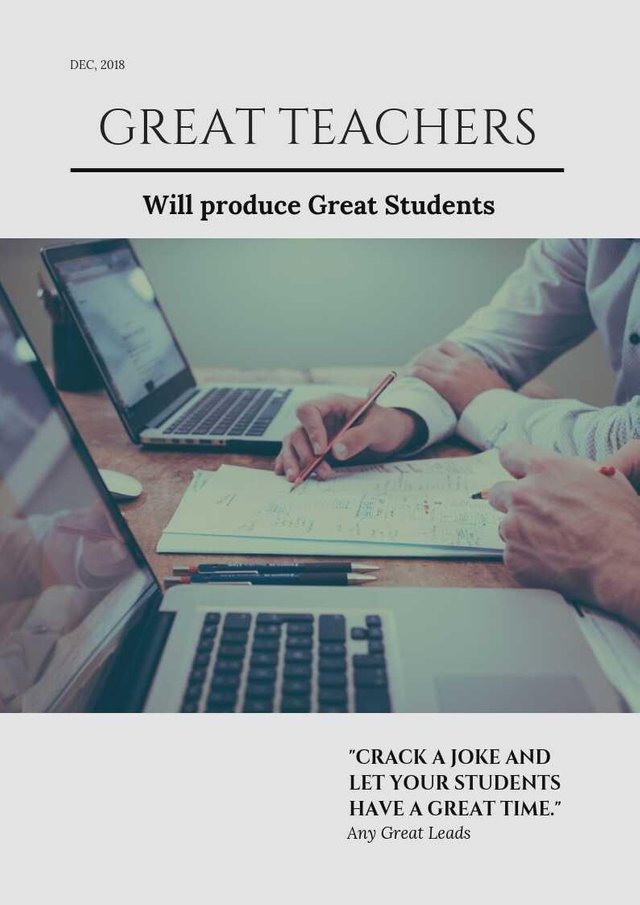 Beberapa waktu yang lalu, seorang guru kami berkata seperti ini, "sayang sekali, banyak siswa yang tidak mengerti bagaimana menjadi kritis. Mereka sangat pasif dan tidak mau melakukan apa pun." Hal ini langsung menimbulkan pertanyaan dalam pikiranku. Apakah hal tersebut, yang membuat mahasiswa menjadi sangat pasif dan tidak kritis didorong oleh kurangnya kapasitas sang guru?
Lalu, apakah kapasitas sangat berpengaruh?
Aku mempertanyakan hal ini beberapa kali dan akahirnya mendapat jawaban, ketika kuselidiki
pelan-pelan. Pertama, seorang guru yang memang kurang dalam kapasitas pengetahuan maka akan menyalurkan hal yang sama pada muridnya, selain karena memang kurangnya inovasi yang terjadi di sekolah. Namun, jika dilihat lagi, inovasi ini pun seharusnya awalnya muncul dari guru, diturunkan pada murid-muridnya. Maka, oleh karena itu, seorang guru yang dangkal dalam pengetahuan, maka juga akan menghasilkan murid yang seperti itu juga. Karena tidak adanya perbandingan sehingga kurang cerminan.
Oleh sebab itu, banyak ditemuinya siswa yang memang pasif, tidak memiliki daya kritis karena
memang sudah begitu pengajarannya. Apalagi siswa ini kurang pergaulan dengan lingkungan
yang lebih berpengetahuan atau lebih tertarik pada dunia pendidikan. Tak bisa diungsikan kalausiswa akan terus menjadi malas, tidak tahu apa-apa dan tidak memiliki kualitas. Sangat disayangkan untuk terjadi, tapi memang begitulah.
Kedua, seorang guru yang memiliki kapasitas dalam pengetahuan maka akan menyalurkan hal yang sama pada muridnya. Maka, pernyataan seperti ini sangat sering ditemukan, "kenapa dia hebat sekali, siapa gurunya?" dan, orang-orang akan menjawab, "oh, gurunya adalah..." dari hal ini dapat dilihat betapa guru sangat menjadi pertimbangan besar yang akan menghasilkan murid-murid yang hebat. Seperti, seorang ibu yang hebat, juga kemungkinan besarnya akan melahirkan anak yang lebih hebat.
Sekarang, apakah ketika seorang guru tidak hebat, maka kita harus meninggalkannya?
Tentu saja TIDAK! Sebab, seberapapun biasa kapasitas seorang guru, dia tetap lebih dari kita. Dia tetap memberi pengetahuan. Semoga saja, kedepan akan lebih banyak guru-guru yang berkualitas sehingga akan merebaknya siswa yang berkualitas sehingga bisa meningkatkan kualitas bangsa.
Salam.