Adventure in Banda.
Hi Guys!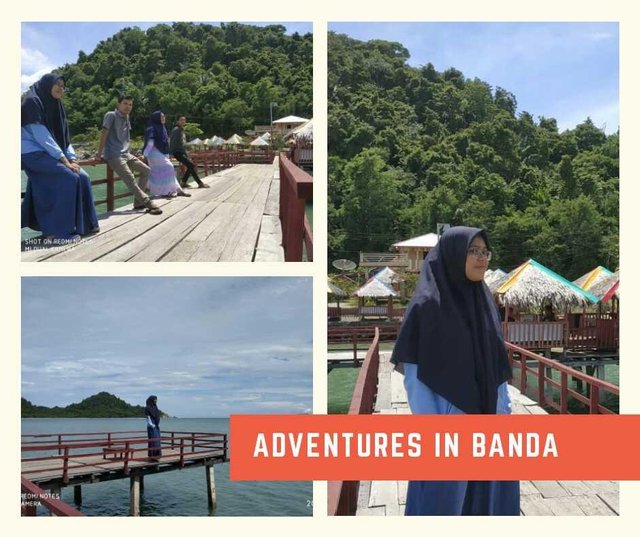 To be honest, I'm not a person who likes to traveling. Even if there is an opportunity and someone invites me to immediately say it without thinking. I am the type of person who lacks the initiative to take a traveling.
However, on this occasion, I got the opportunity to take a traveling with my friends and teachers. At night, we had a lot of arguments about where we were going. Are we going to the water boom, or to the zoo, or to a cheap market, or to the beach and mountains. All of those choices made us confused and quarreled. However, after a long, not-so-useful debate, we decided to visit the beach.
This is not a vast expanse of sea so you can play with sand to your heart's content, or chase your girlfriend, or take a shower until your skin becomes pale. But this is a beach that has been transformed into a tourist spot with many buildings such as small huts built there. You can sit anywhere while staring at the sea. The sea is rippling and sometimes calm.
When we arrived that day, not too many people, because usually visitors will come in the afternoon. Many just look around or refresh the brain with a boyfriend. This is a pretty pleasant place and it's okay.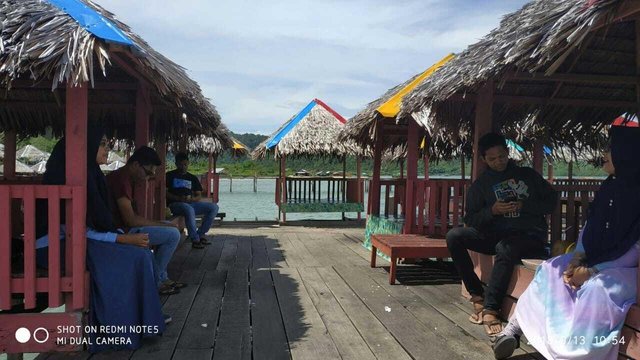 Honestly, that I wasn't very interested in that place. I just feel normal, even though I'm pretty comfortable there while enjoying the sea breeze blowing into my face. It's just that the arrangement of the place can actually be developed to be more creative and there should be facilities that can make people not feel lost there besides for photographs.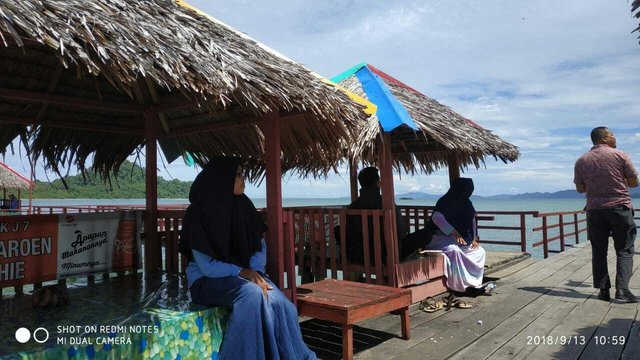 Anyway, we were pretty happy, and didn't complain too much about the visit. We only try to live time and atmosphere with sincere acceptance. If you guys want to take pictures and like to experience Hollywood-style styles, this can be a great opportunity.
This is a fun trip. During a traveling.