Instead of using eyeshadow on your eyelids, try using a liquid lipstick as eyeshadow.
Inspired from a fashion show makeup look, I created a sharp liner wing with a hint of plum blush and washed pink color lips.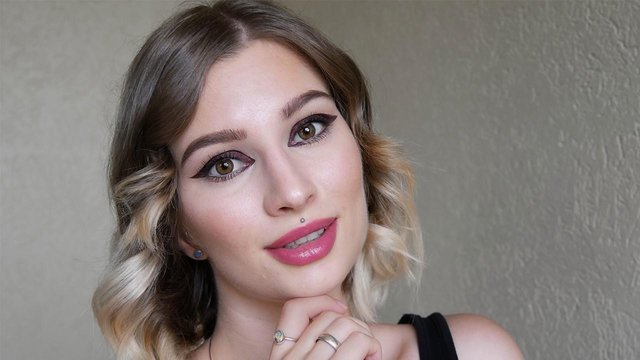 To get the look, I first used Jeffree Star Liquid Lipstick in "No Tea, No Shade" which I needed to get this sharp liner wing. The Makeup Studio lip pencil is what I used for outlining my lip in a natural lip tone as well as the NYX lipstick in Root Beer Float.
Step 1: Prep Your Eyelids.
You either can prep your eyelids with an eye primer or with a bit of concealer before you're going to start with the eye makeup look.
I used a bit of concealer, blended it in with the beauty blender and set the concealer with some translucent powder by dusting it over with a fluffy eyeshadow or face brush.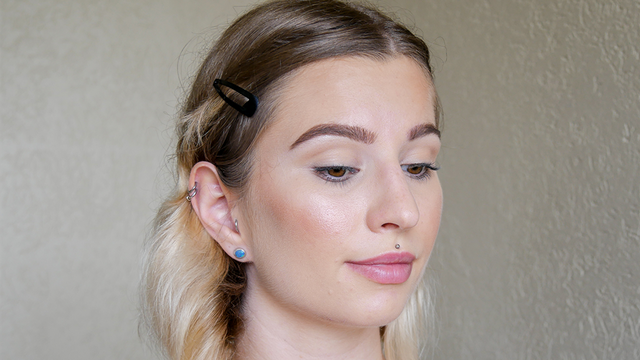 Step 2: Add Liquid Lipstick.
To create this dramatic winged eyeliner look, you can go in with eyeshadows, gel pencil or cream eyeshadow or with a liquid lipstick that dries.
I went for the liquid lipstick that dries, and I used it as I would work with cream eyeshadows.
The lipstick is from Jeffree Star: No tea, no shade.
I used the lip applicator to apply it at first all over the main eyelid area.
Make sure that you keep your eyes ''closed'' so that it has a chance to dry otherwise it can crease.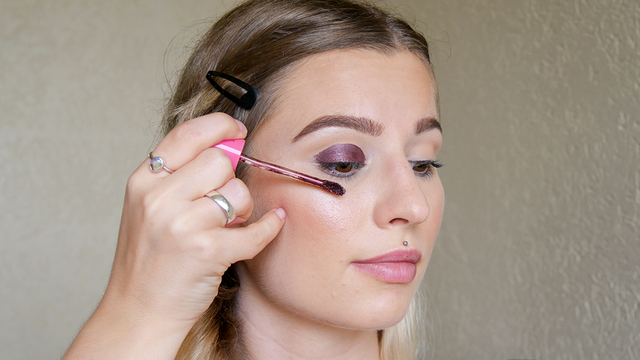 Step 3: Create The Winged Liner.
Use either an angled brush or a precise brush to create the winged liner and put some lipstick on the back of your hand where you can dig the brush into it.
Start off by flicking out the first line from the lash line towards the end of the brows.
The wing can be longer because it should look more dramatic.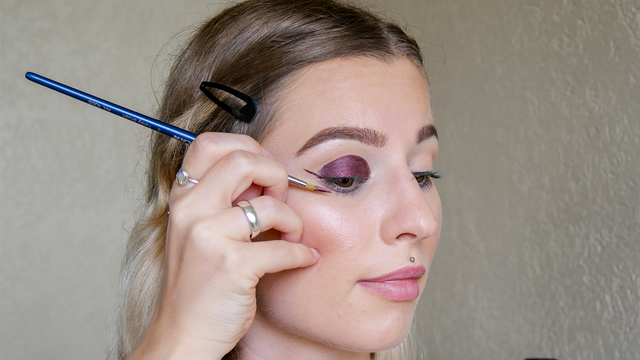 Add the second line as well to create the winged liner look and make sure that the tip of the wing looks sharp.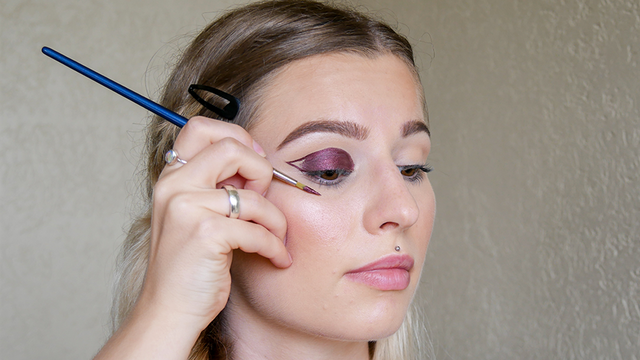 Step 4: Fill In & Clean Up.
Use the brush to fill in the winged liner and create cleaner lines around your eye makeup look so, that it won't have any bumps in it. The finish should be smooth, clean and dramatic.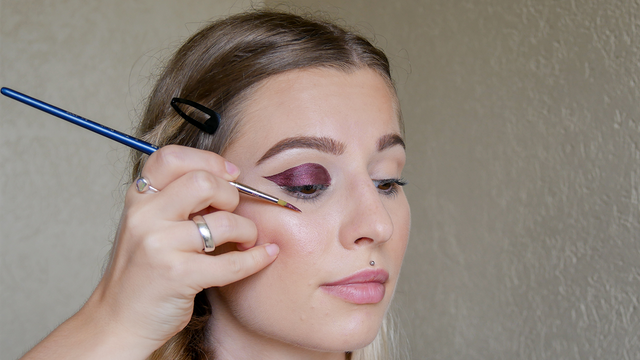 Step 5: Lower Lash Line.
I added the same liquid lipstick on the lower lash line and inner corner of my eye. When it comes to the inner corner, I kept it very sharp and added a bit onto the lower lash line as well.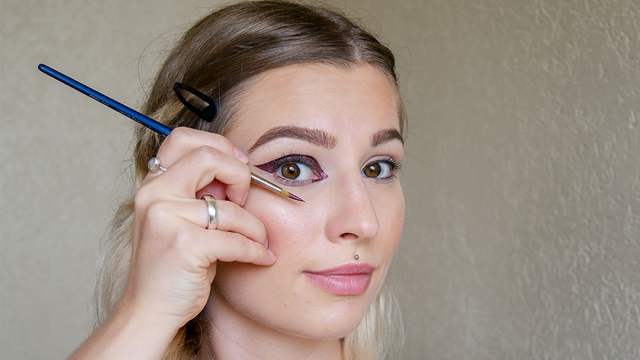 Step 6: Mascara.
Finish off the eye makeup look by adding a few coats of mascara to your lashes. If you like to, you can add some false lashes as well.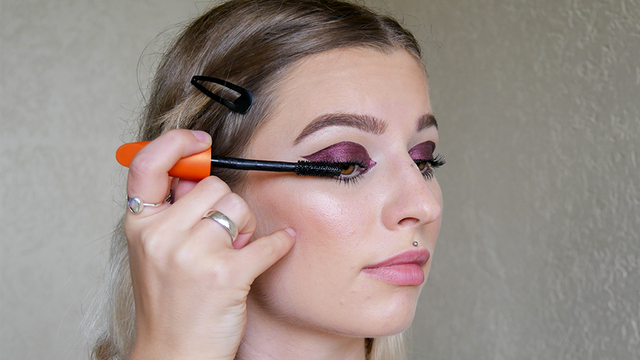 Step 7: Lips.
Line your lips with a naturally toned lip liner that suits your lips to create an even and more fuller looking lip.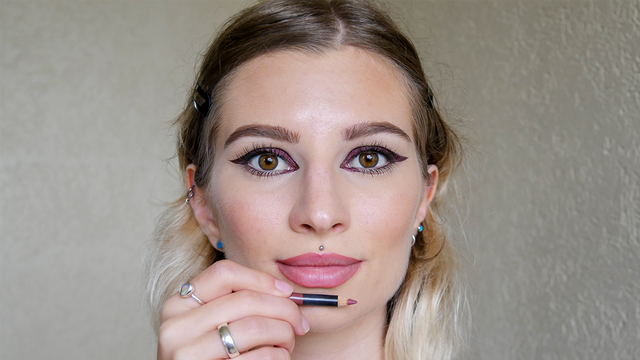 Then blend the lip liner into your lip with a dense eyeshadow brush.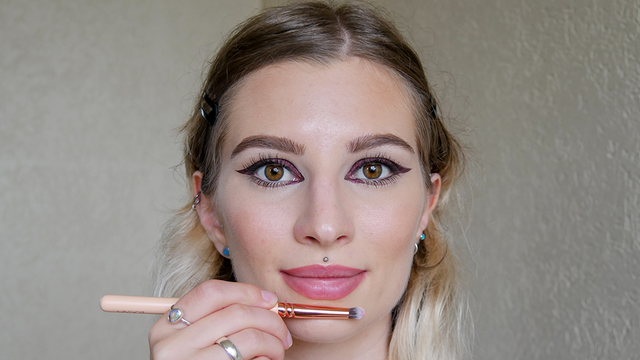 Finally, add some beetroot colored lipstick to your lips and blend it in with your finger to give it more of a softer looking finish.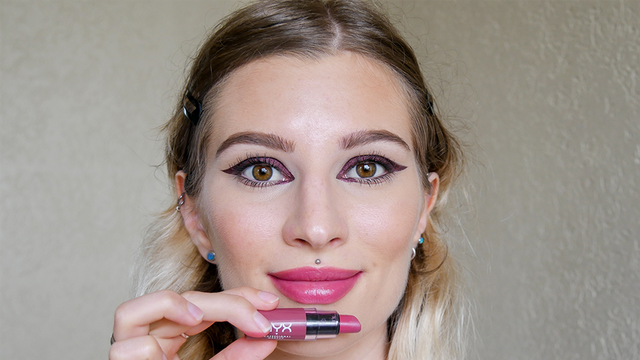 Here is the finish look: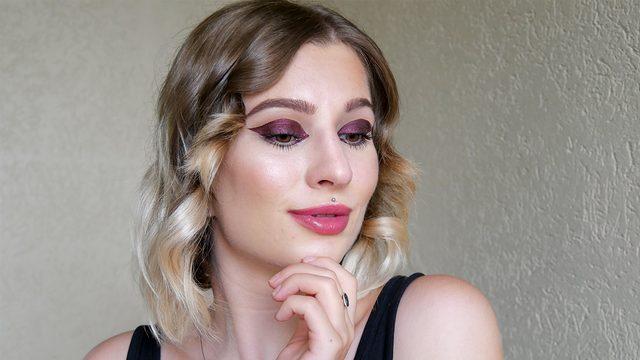 Thank you,
xoxo, Melissa
Follow me on Dlive
Follow me on DTube
Follow me on Twitter
Follow me on Facebook
Follow me on Instagram
Subscribe to my YouTube Channel Educational Makeup Tutorials
Subscribe to my New YouTube Channel Melissa's Crypto Advice
Keep your content alive and active on Dtube with https://oneloveipfs.com
Here are my referral links, please consider using them. Thank You!!
MinnowBooster:
https://www.minnowbooster.com/vote-selling/?ref=1050185
Share2Steem:
https://share2steem.io/?ref=mvd
Feel free to RESTEEM this article!