Today was a fantastic day! – why?
Because my husband and I wanted to do something fun, driving around with the car and leave the house for some time, which does not happen very often because we both work from home.
Sometimes you have to clear your mind to have a better vision of what you are doing or working on because this is how your brain and body can relax and do not need to think about what to do next.
Which means that when you're back at it again you will notice things that you haven't seen before or you haven't thought about this because you focused too much on something that you get stuck and you don't know what else to do.
Well, I mean that's how I see it because I can feel how my body is changing into the standby modus to have a break. Also, if my husband and I are doing things like, what I'm about to share with you today, our bodies and brains are getting so tired/relaxed because it's unusual for them not to think about what we need to do next to reach the target.
For our morning walk, we went to the beach and walked along the beach which is so relaxing because of the waves, listing to the waves is something what my husband really loves, me too but sometimes it's a bit too quiet, and if I'm too nervous I can't listen to it or relax. But this morning was a great one because we both felt relaxed and had a good start in the morning.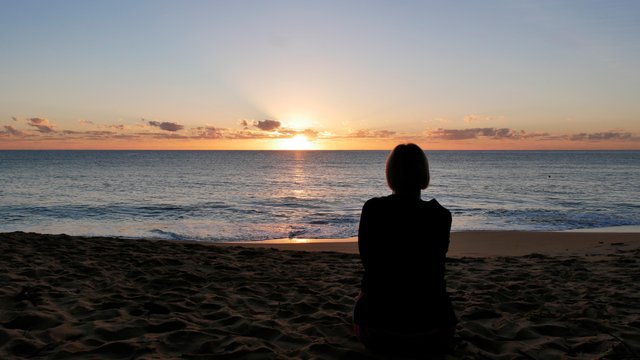 After breakfast we decided to drive around with the car because this is what we most enjoy and while he was driving, we decided to drive up to Kuranda, not to walk around the village, but to see the Barron Falls.
It's the rain-season where we are, and we have had a lot of rain the last couple of weeks which can be annoying, but I love it because this is where everything turns green again! The rainforest is gorgeous at that time of the year!
Today was actually a lovely day, no rain, not many clouds and not too hot or humid.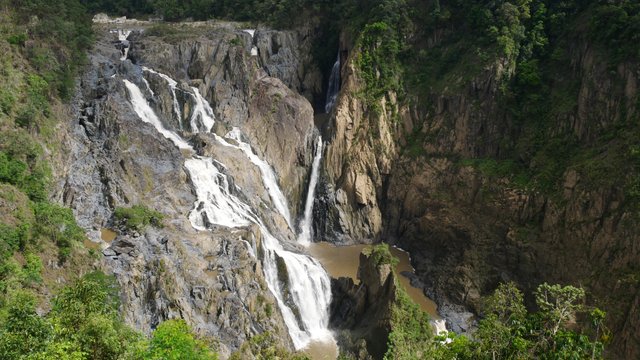 Every time, we visited the Barron Falls, it was too dry, no rain which means no waterfall, so I thought that this could be a good idea to visit it once again with water in it haha (;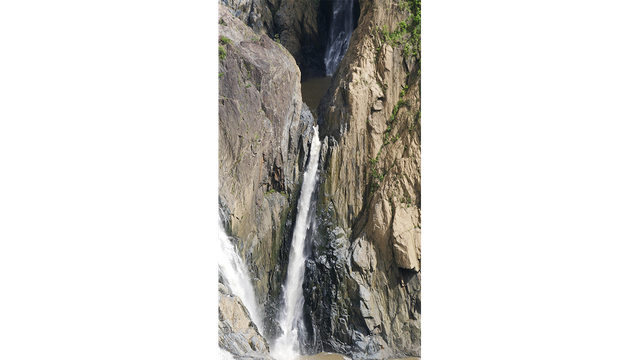 Well, it wasn't a massive waterfall , but there was water coming out which made me so happy because it's such a gorgeous place! Not only the waterfall but the Kuranda Skyrail, Kuranda Train and Kuranda itself!
Note for me: next time, we are going up again while it's raining! Because it can be stunning!!!
We drove all the way up to Kuranda to see the waterfall where there is a nice walk through the rainforest plus some places where you can see to waterfall beautifully!
But I guess the best way to see it, is by train or Skyrail.
Quick back story: The Barron Falls is a Hydroelectric Power Station, for more information: Click here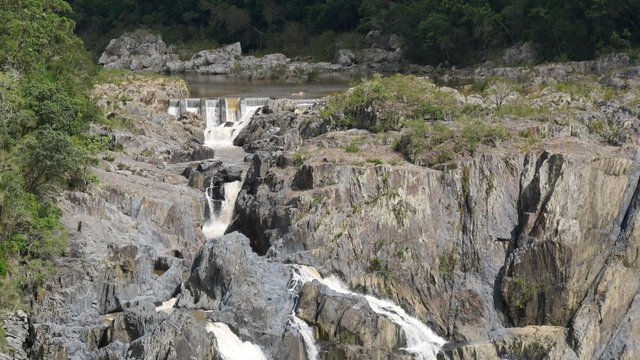 On the way down to the waterfall, we discovered a Scrub python but don't ask me where the head or tail was, and it wasn't a small one neither a massive one, but also not the first one that we've seen.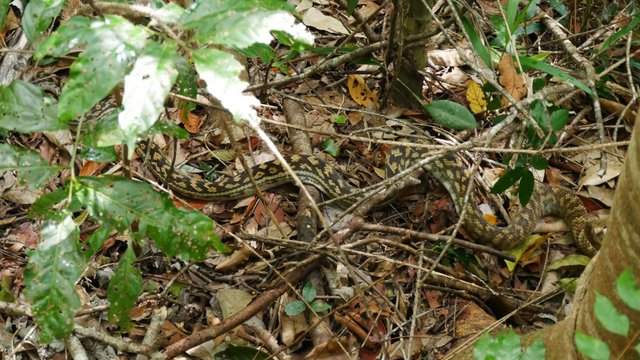 After we've seen the waterfall, we drove to our first lookout point which wasn't far away from the waterfall. We have actually never been to that look out, we've just noticed it today haha, even though it isn't our first visit to Kuranda (;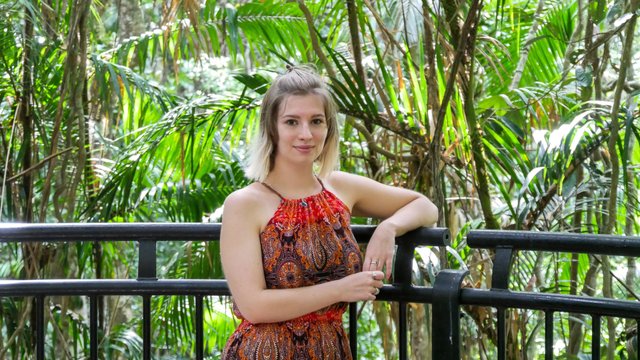 This is where you'll see the valley and a bit of the Barron River which can be really high if it rains enough! The Barron River goes down to Smithfield and further! It's a 165km long river that is gorgeous!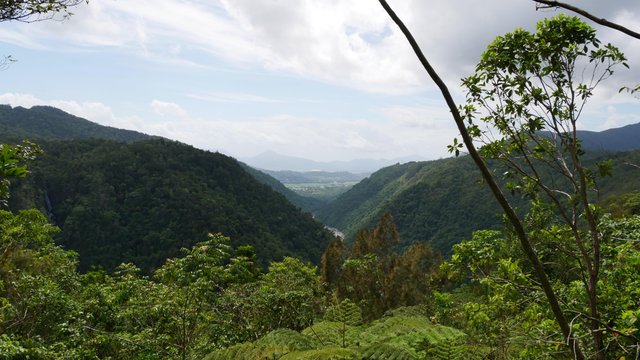 After that, we drove back down, and if you drive down, you'll pass a second lookout point, which looks like this:
It's a fantastic overview over the Northern Beaches and a bit of Cairns (on the right)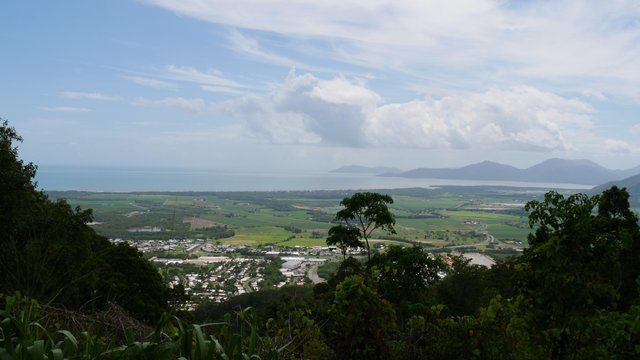 And we've met a little guy who was sitting in front of us.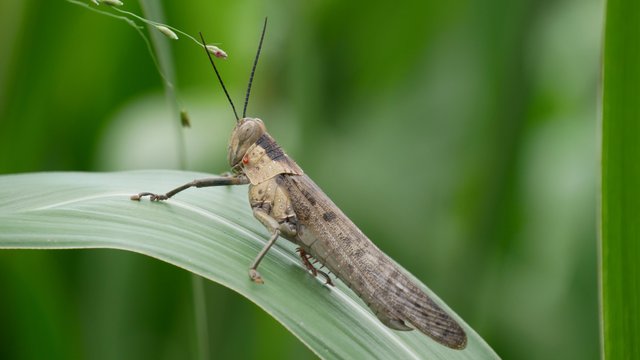 When we arrived in Smithfield, we've grabbed some food and went home, we actually had some vegan salads which were delicious!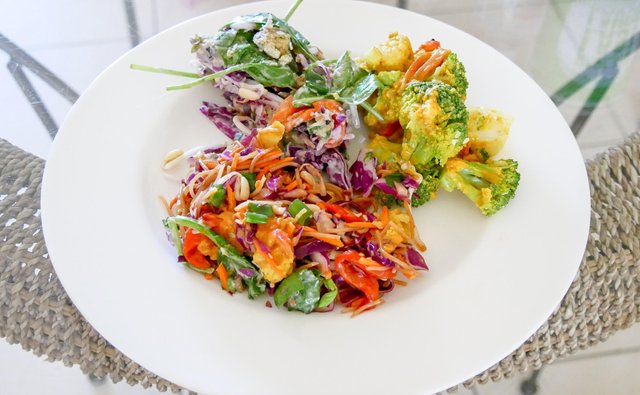 After lunch, I had a nab of 15min, and while I was sleeping, he booked tickets for us to watch Aquaman at the cinema. I didn't know about it until we went to the shopping center, he said that we would buy some booze but didn't park the car next to it which was strange, so I either thought that we would grab a desert, or we would go to the movies. We've watched Aquaman which was pretty good! – no spoiler!
All in all, it was a fantastic day, and I feel more relaxed, I could gather some energy to refresh my mind. I love hearing the sound of nature, like birds, bugs, and rustle of trees that's my type of relaxation.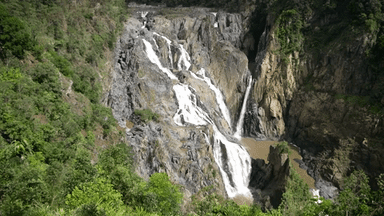 Thank you,
xoxo, Melissa
Follow me on Dlive
Follow me on Dtube
Follow me on Twitter
Follow me on Facebook
Follow me on Instagram
Subscribe to my YouTube Channel
ALL MAKEUP GEEKS, feel free to RESTEEM this article! Let's keep spreading the word with real life everyday makeup application!