Reeuwijk: by Land and by Lake
I went to a village called Reeuwijk. It is located in the west of the Netherlands in an area called the Groene Hart (the Green Heart). Yes you've guessed - the area is a green space which is known for its nature reserves, wetlands and lakes.This area is perfect for nature lovers or anyone interested in water sports. Reeuwijk is approximately 25% water - so there are many opportunities to rent equipment for water recreation.
The day started overcast but not cold nor raining. On the Reeuwijkse Plassen (Lakes), it was serene but with a mild wind. It felt like a typical Dutch day. :grinning: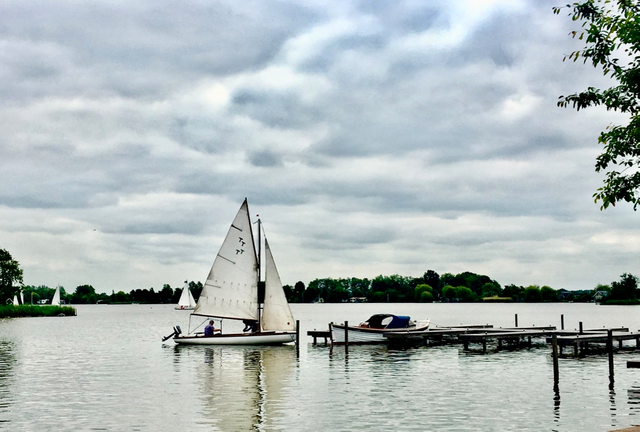 There were quite a few sail boats on the water but rental of electric motor boats was also possible.
I enjoyed watching this wooden boat catch the wind in its sails.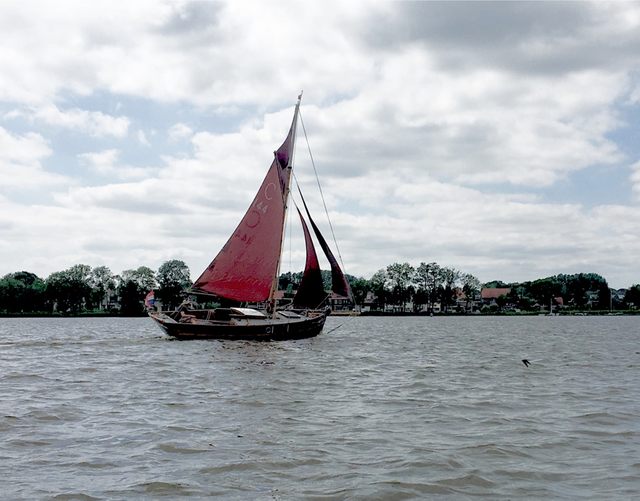 The lake is surrounded by beautiful homes some of which are used exclusively as vacation homes.
These houses had grey semi-oval roofs;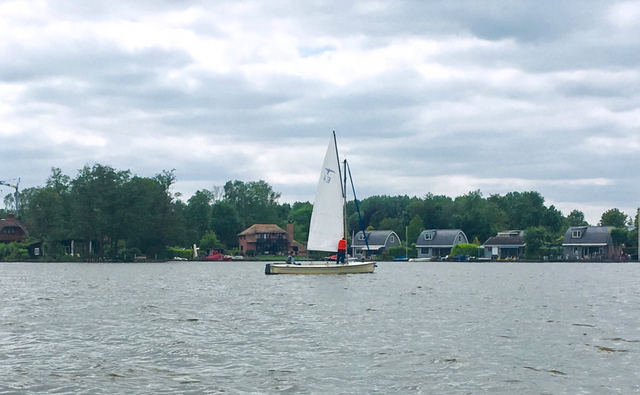 but there were dwellings of all shapes and sizes.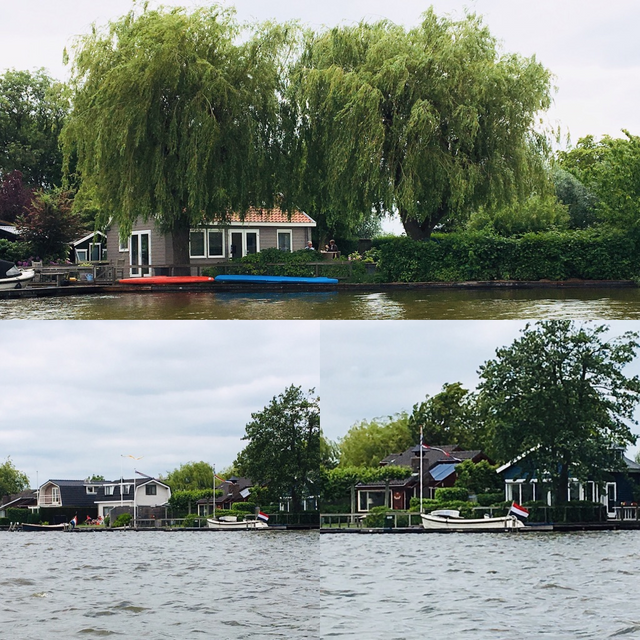 I really loved this one surrounding by white roses and reeds.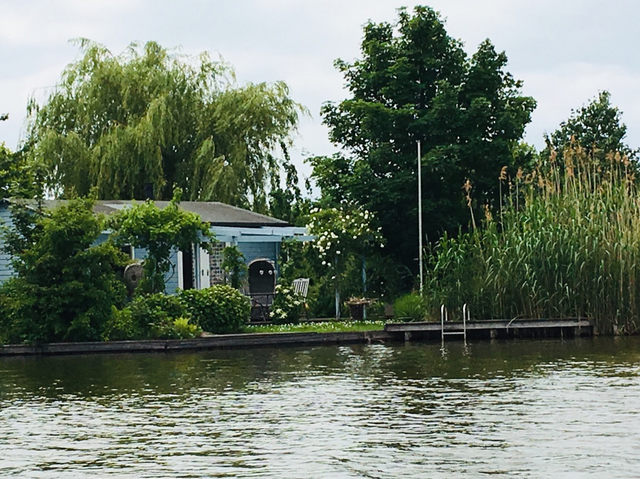 If you need refreshments, it is possible to dock mid-lake to buy a drink or ice cream.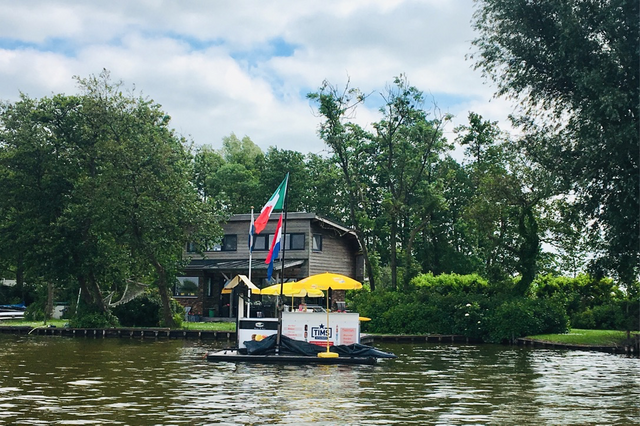 It was relatively quiet on the lake but I can envision a different scene on warm summer days. After 2 hours, the sky began to clear enhancing the already picturesque surroundings.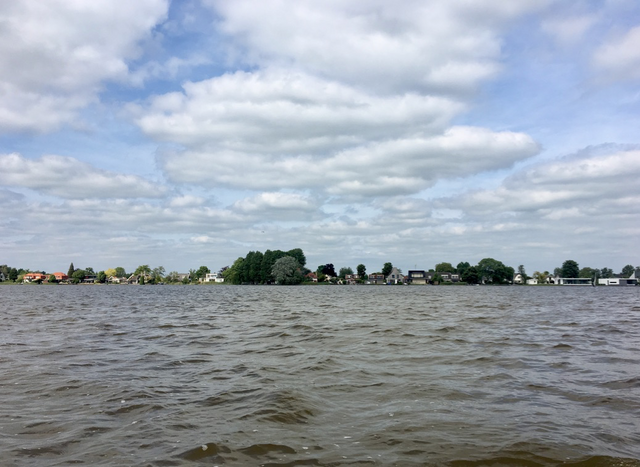 However, it was time to explore by foot. The landscape is so beautifully breathtaking. Do you agree?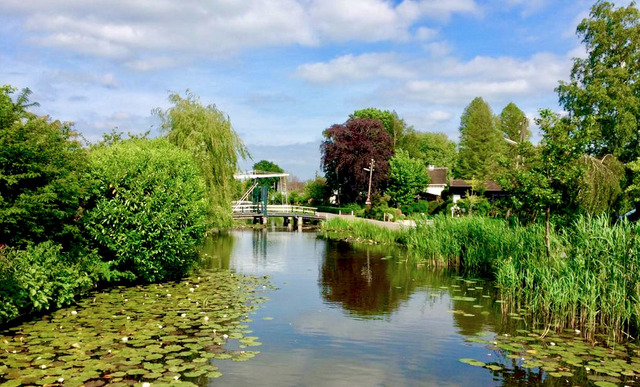 The homes in the village are very charming and as expected there were boats moored by almost every house that I passed.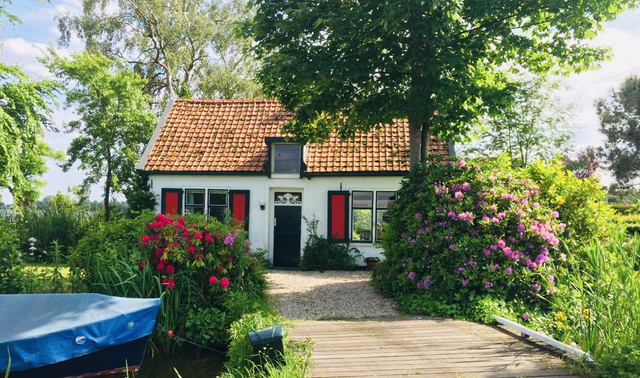 Surrounded by nature -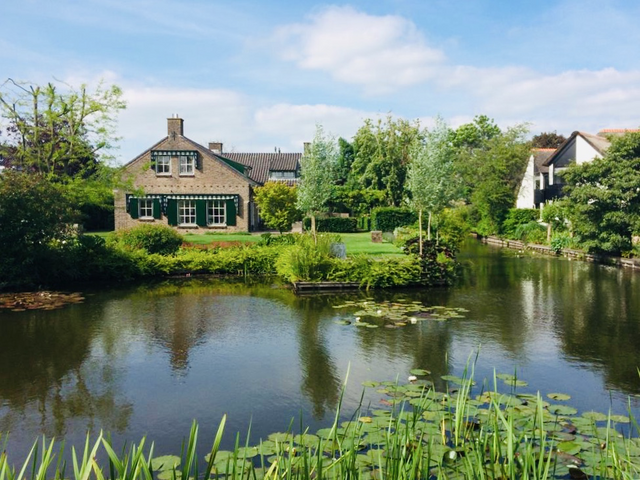 I enjoyed the variety of styles on the same street.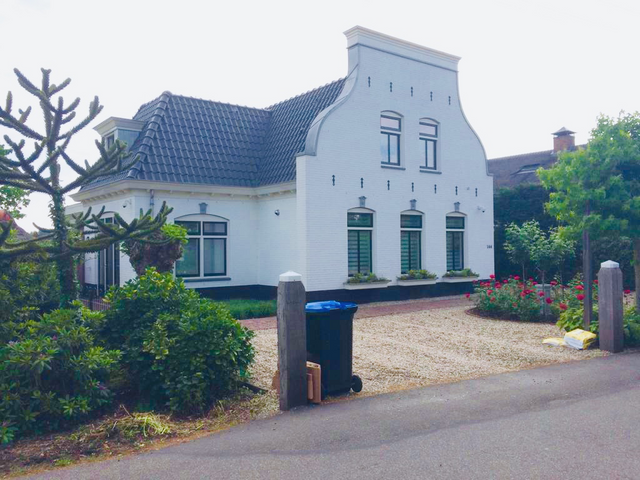 The dutch countryside is simply too beautiful to put into words - but I will call it idyllic. :grinning: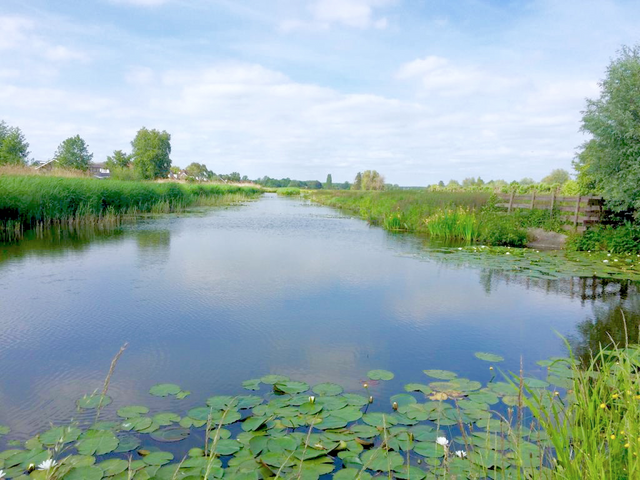 The 7.2 km walk was well worth it. Hope you enjoyed Reeuwijk.