ArT in the neighborhood (2)
They say a picture can tell a thousand words - a good photo I imagine. As I do not have time for many words - I am sure the ones you conjure up will suffice - as you view these photos. However I will ask you a few questions.
Who do you think this is?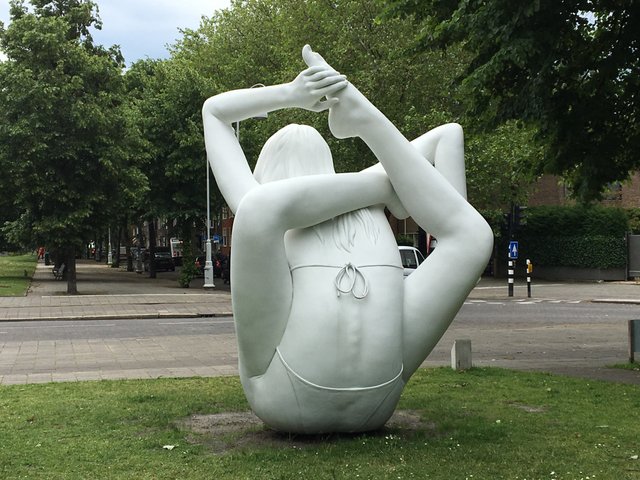 Just kidding - here is her face?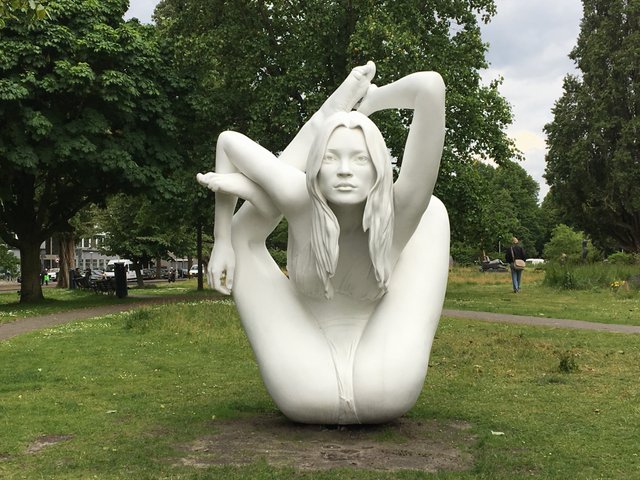 The Myth (Sphinx) -Marc Quinn (England)
Can you see him? Look closely.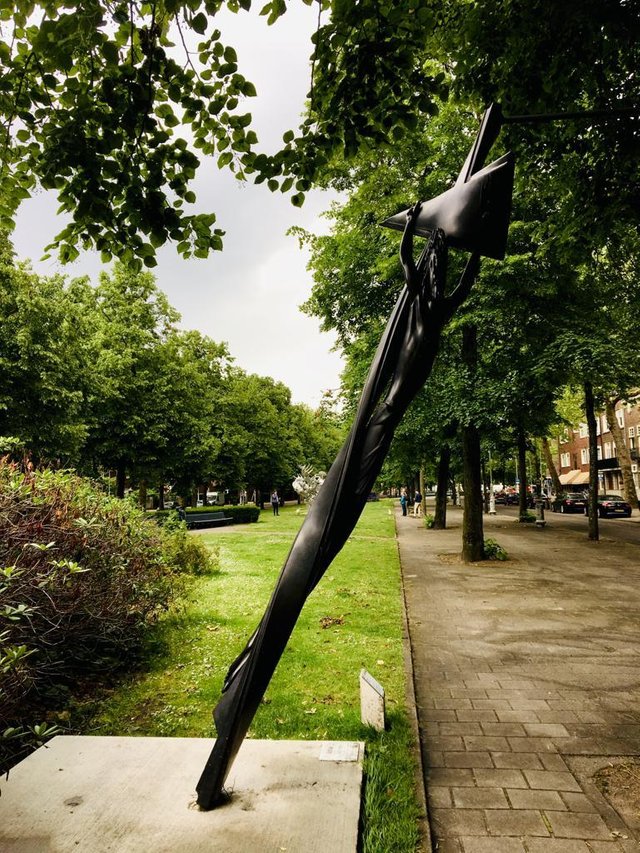 Jesus Twisted -Wim Delvoye (Belgium)
This display is kinetic art. I can't really describe how I felt as I walked through. It was unusual and not what I imagined. It wasn't simply walking through hanging plastic ropes - it felt like more - it felt strange. What do you think of kinetic art?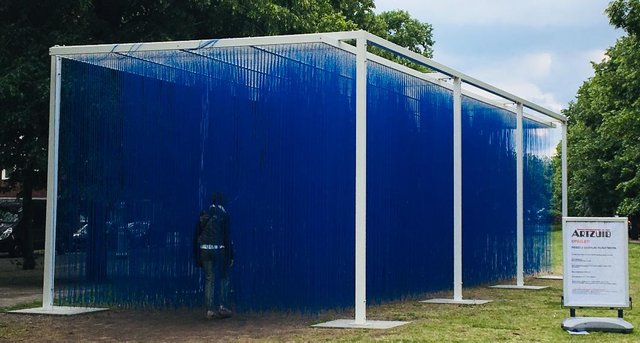 Penetrable BBL Bleu - Jesus Rafael Soto (Venezuela)
Isn't this one simply beautiful?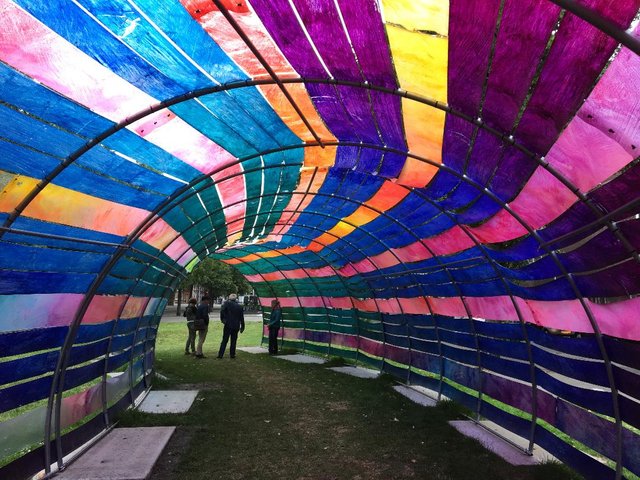 OUT | Phébus 's moire - Elsa Tomkowiak (France)
After this last display - I was just happy and wanted to keep exploring but I will not overwhelm you today - but there is more to come.😀
Photos are made with my trusty iPhone 6S