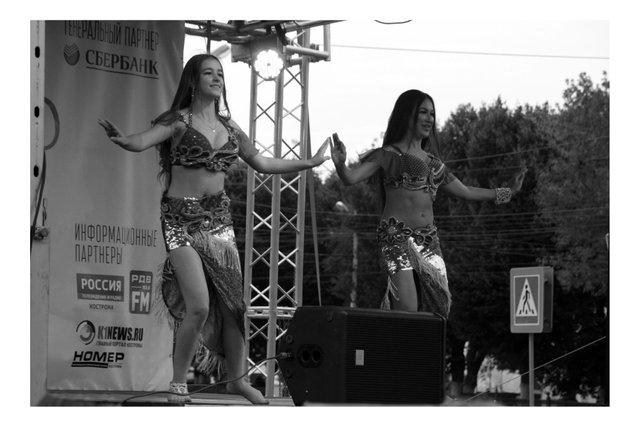 This summer turned out to be very cold. Despite this, a festival "The breath of the city" is taking place on the streets. Performing song and dance groups. My wife does dancing every week. She invited me to watch her performance.
I was very cold while I expected her performance. I really enjoyed the performance of the two girls. They danced merrily without paying attention to the cold.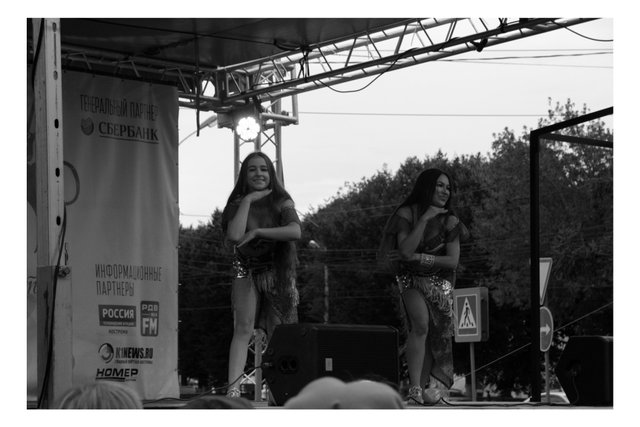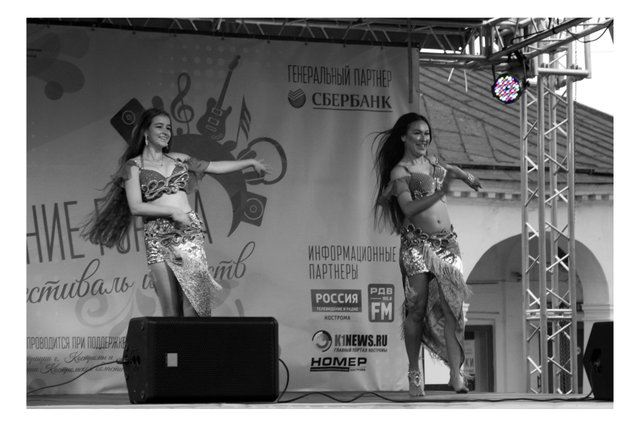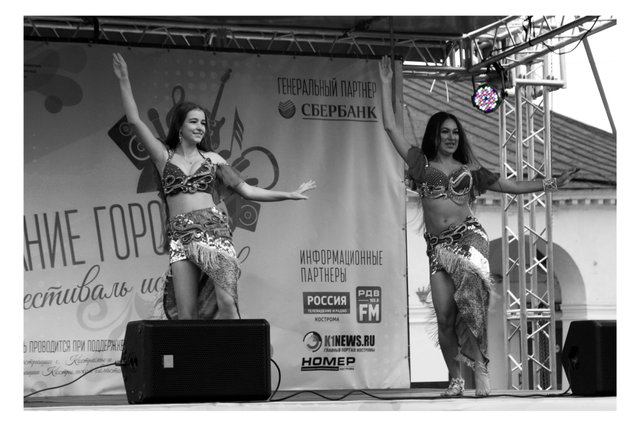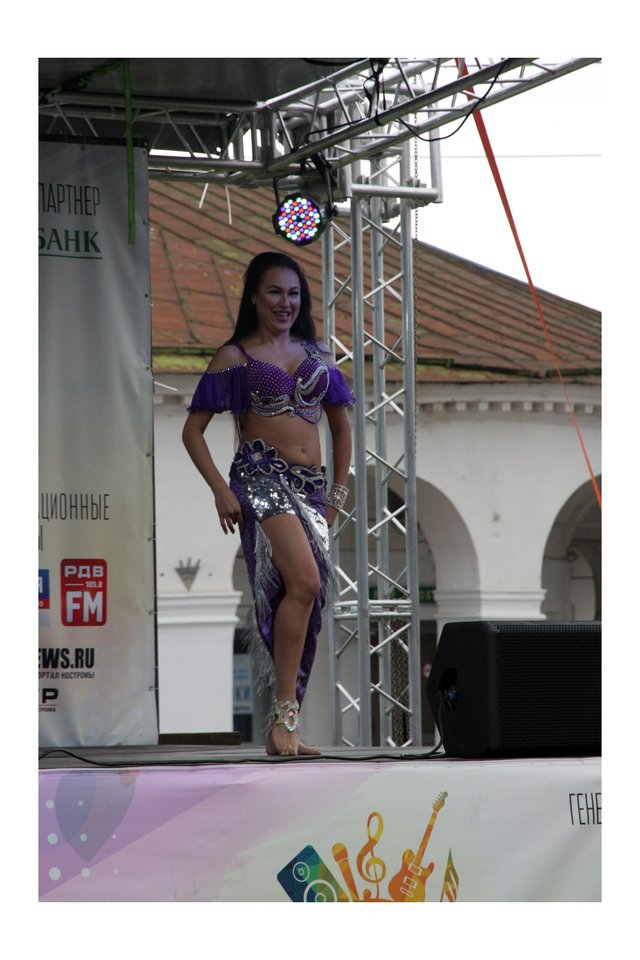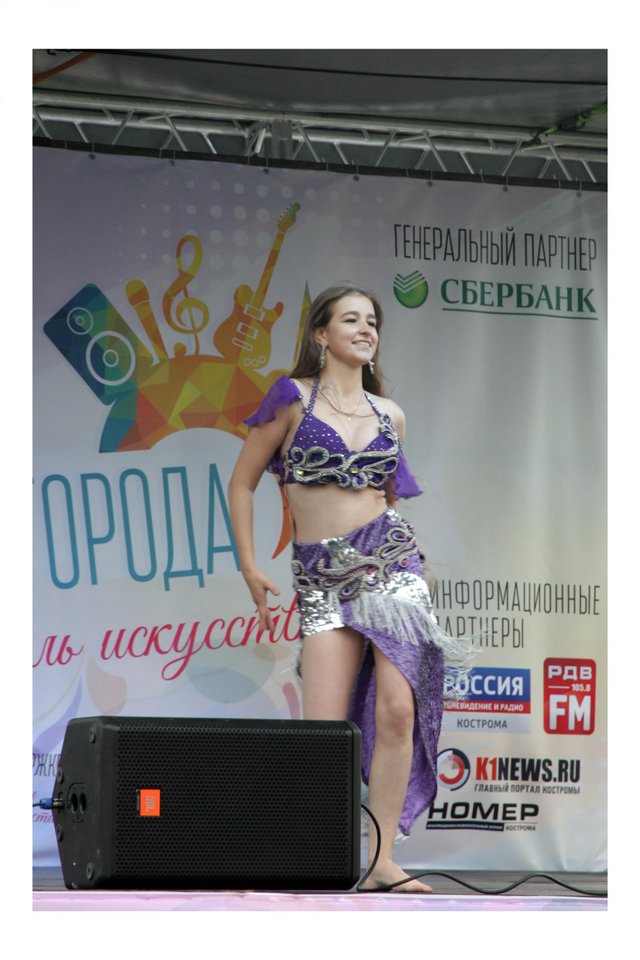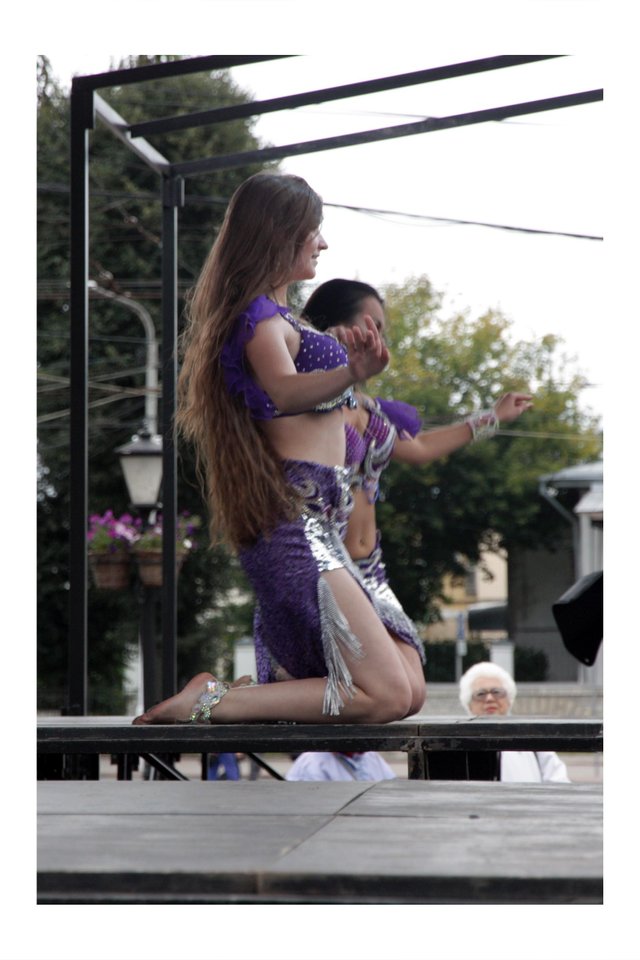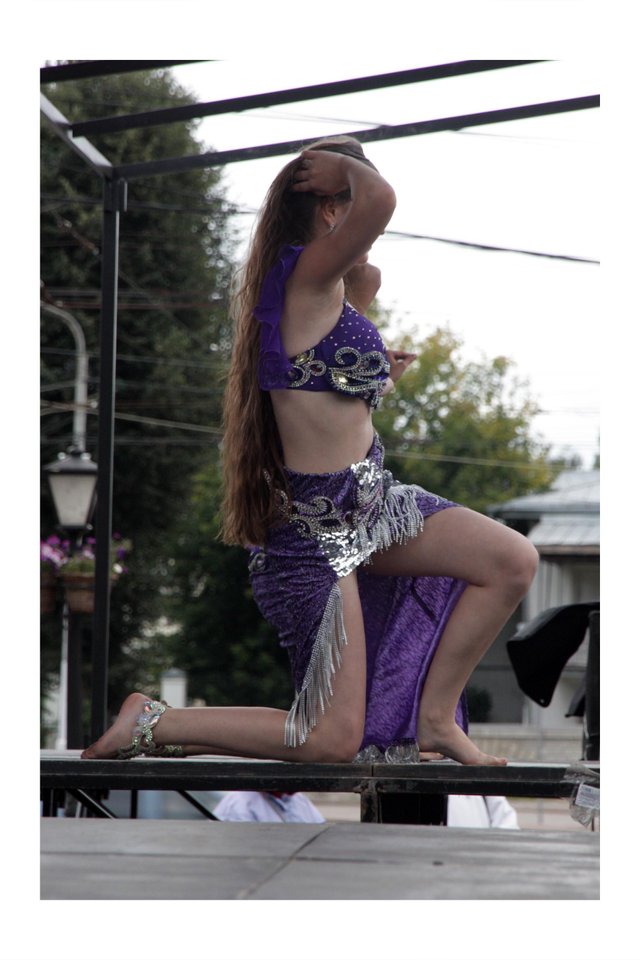 Isn't the scene for an artist a drug?