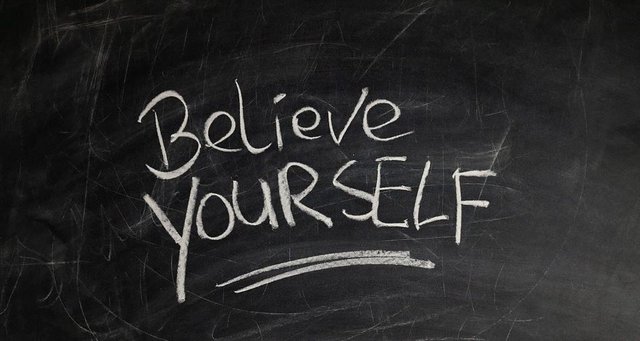 source

I believe I have all the motivation I need, I do not dispute that I can be spurred by an external factor, as I'm a human being and cannot avoid interactions, sometimes what I see and hear influences this spur, but this does not prove the absence of self motivation.

I strongly believe that without self motivation, there would be nothing to spur.

I'm usually curious to know why some people spend so much of their time and resources with so called motivational speakings.

My first question is who motivates the motivators? Do they listen to other motivational speakers or their speaking to get motivated? Either of these two choices makes us realise that both are dependent on self motivation.

We all have it, the fact that I choose to tell you an experience that motivates you does not mean you were not already motivated, I only spurred your motivation.

Self motivation helps to be independent. When I was little, I could pretty much say I was a loner, being an introvert and around people I was not comfortable with made it more difficult for me to relate with people.

This had adverse effects on the pattern of my behavior as I became naive of the importance of some complimentary gestures common within people who live together.

I lived in a military boarding school, our orientation did not contain a lot of those civilian pleasantries.

Even when I went home for the holiday's, adjusting to the norms and behavioral patterns of other kids at home did not seem to function for me, because it was obviously temporary, I spent more time on the military grounds, there was no way for me to let go off my training, and imbibe the soft pleasant filled emotional state of being of the outside world which lasted for only about a quarter of my time of the year.

I was bound to conform to the ways of the place I lived the most. Here I learnt all I learnt about independence which brings about self motivation.

I appreciate the training a lot, and no, its not until you undergo such training before such skill can be developed or imbibed.

Self-motivation is the force that keeps pushing us to go on – it's our internal drive to achieve, produce, develop, and keep moving forward.

When you think you're ready to quit something, or you just don't know how to start, your self-motivation is what pushes you to go on, or make a change, or stop - for a while.
With self-motivation, you'll learn and grow – regardless of the specific situation.

That's why it's such a fundamental tool for reaching your goals, achieving your dreams, and succeeding, in this journey we call life.