This is my entry for #wednesdaywalk hosted by @tattoodjay. Two weeks ago, I went to take photos of a Prince Palace Hotel see photos in the post Then, I took the ten minutes boat ride to Siam Square and MBK shopping center.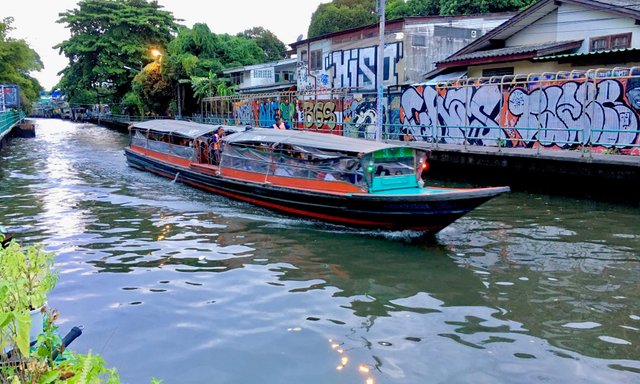 I had a nice walk along the canal around the pier and found many colourful graffitis along the canal. A few chic coffee shops and restaurants are dotted along the canal. To my surprise, there were so many tourists walking the whole stretch of this smell canal where old houses with doors and patios opening onto the canal.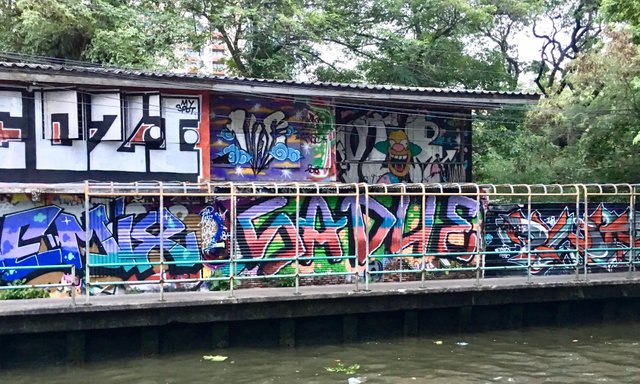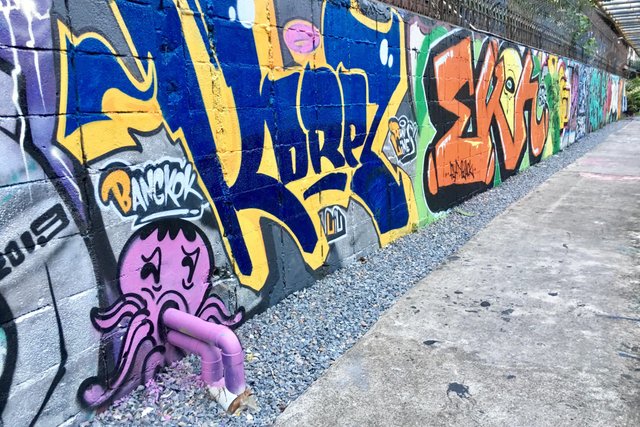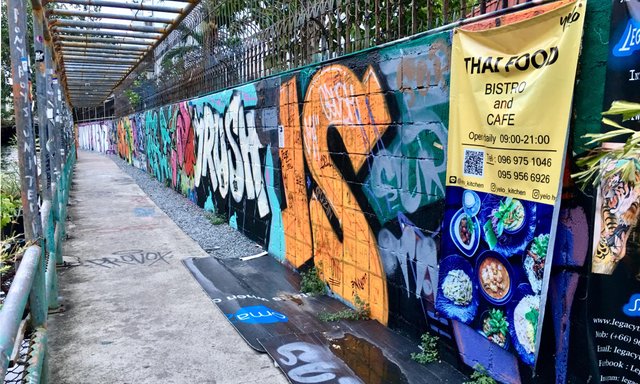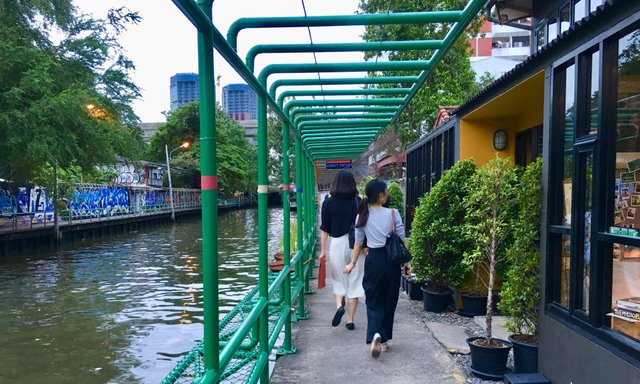 It seems that this area has been developed into some kind of artistic hub with nicely design coffee shops, modern restaurants and photography studio. Local Thais walking along this canal seem to be nicely dressed and very artistic with their accessories.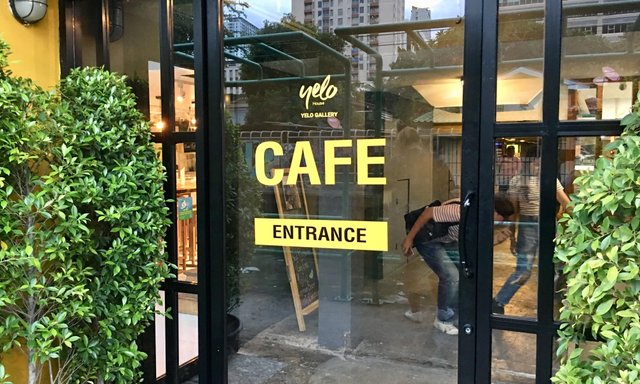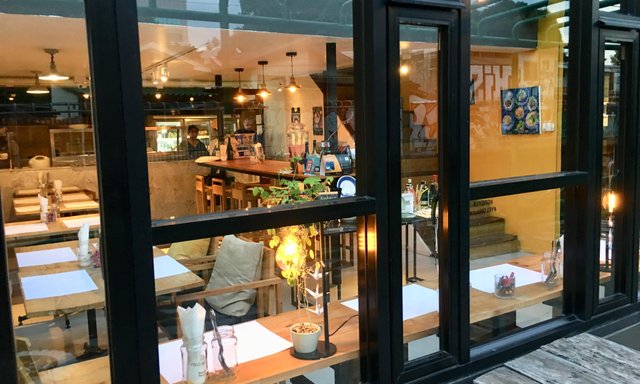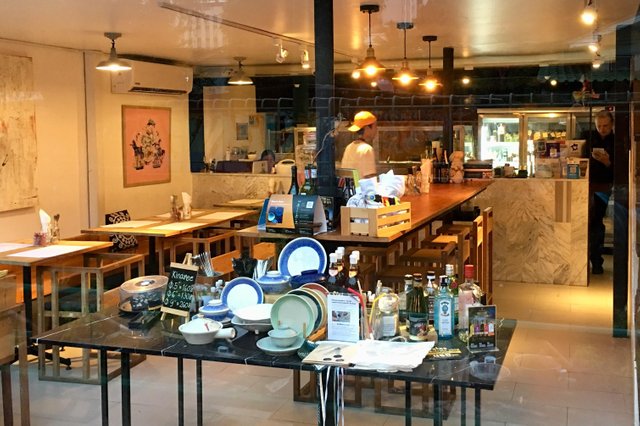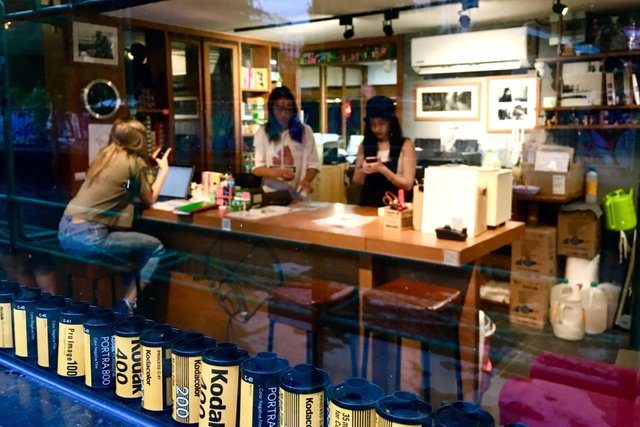 หลังจากที่เราไปเดินถ่ายรูปโรงแรมที่ตลาดโบ้เบ้ ที่จะมีการจัดงานสตีมเฟสแล้ว เราก็นั่งเรือไปลงที่สะพานหัวช้าง เพื่อเดินไปที่สยามสแควร์และมาบุญครองต่อไป พอลงเรือเราก็ไปเดินเล่นถ่ายรูปตามริมคลอง เพราะมีภาพกราฟิตี้สวยๆตามกำแพง และยังมีร้านกาแฟ ร้านอาหารที่ออกแบบตกแต่งอย่สงสวยงาม คนไทยที่มาเดินแถวนี้ก็แต่งตัวทันสมัยแบบยุโรป เหมือนเป็นพวกศิลปิน และยังไปเจอสตูดิโอการล้างอัดภาพจากฟิล์มอีกด้วย แถวนี้คงถูกพัฒนาให้เป็นที่ท่องเที่ยวเชิงศิลป์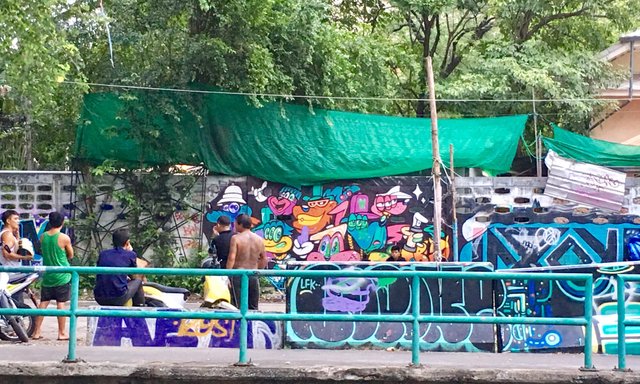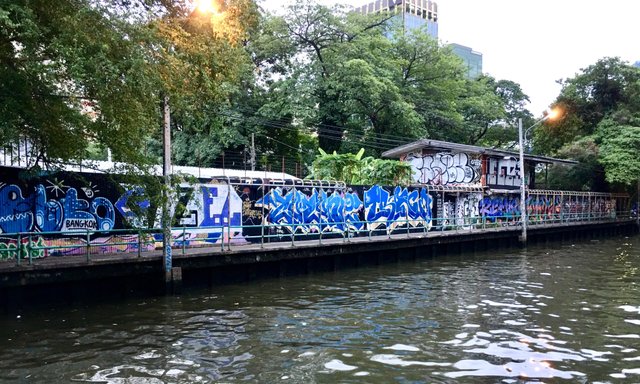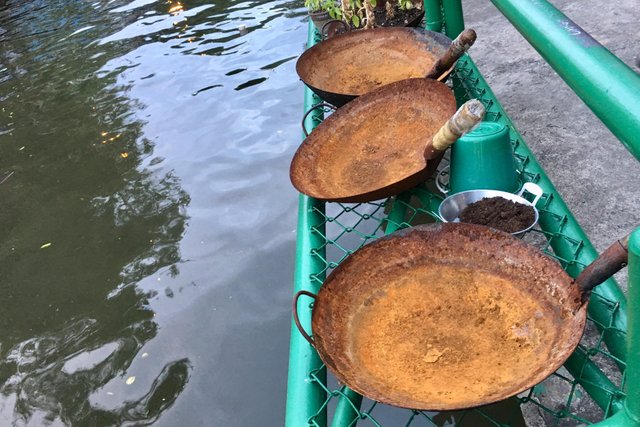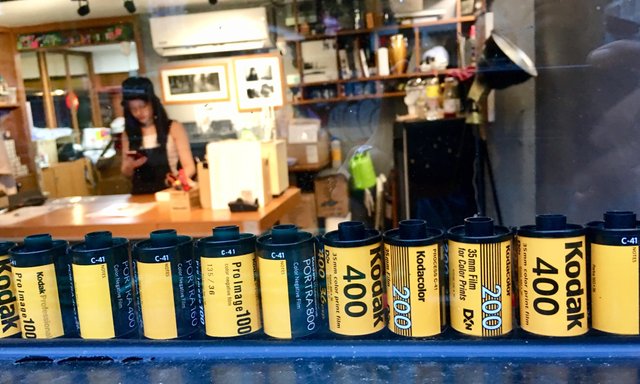 It is only five minutes walk from the pier to MBK shopping complex.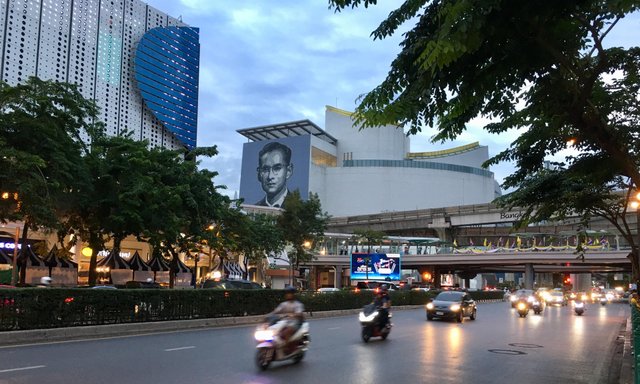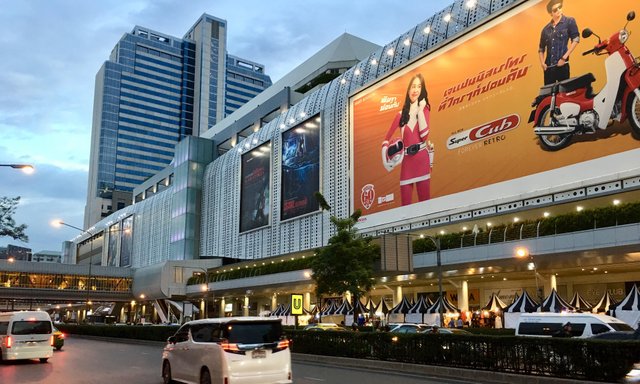 Wishing you peace, good health and prosperity.
Cheers.
@tattoodjay post can be found here