This Sunday the sky is full of thick layers of clouds. It actually rained last night and the temperature has dropped. The high pressures have arrived from the north lowering temperature down by up to 8 Celsius in the north.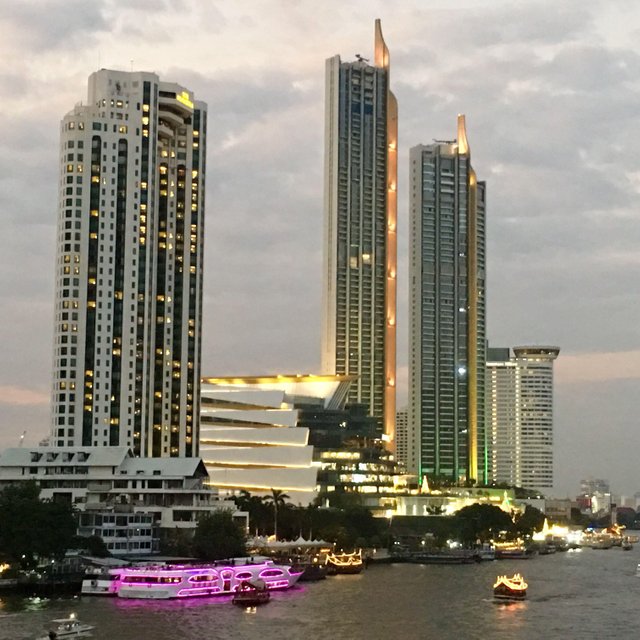 Today is a lazy and very slow day for me, I need to catch up with my sleep. The last few days have been very busy and demanding. But I have to get to the river to take some photos. On the way, I drop by a shopping mall and I am amazed by the shopping crowd and the parking lots are very busy. So, this holiday more people decide to stay in the city.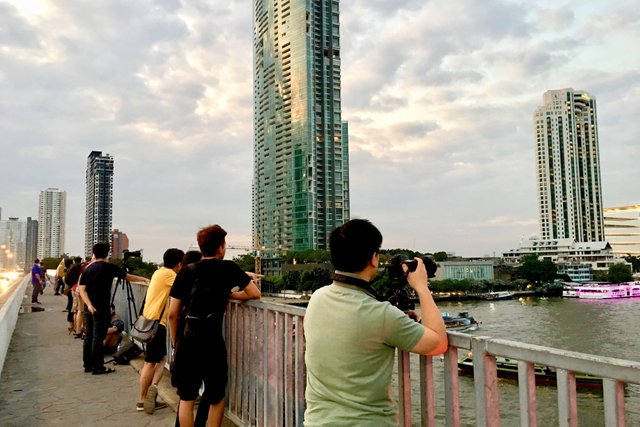 There are so many people with cameras on Sathorn Bridge. They are waiting for the colour lightings at Icon Siam, the biggest shopping complex by the river. My iPhone would not stand up to the evening light and the wind is getting really strong. I don't want to lose my favorite cap so I have to get back down to the ground. My Sunday is a mixture of waxing and waning energy, being by the river is always very healing.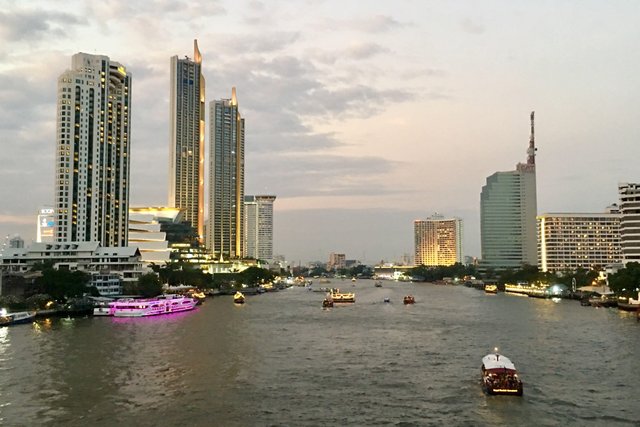 วันอาทิตย์ที่ผ่านมา อากาศในกรุงเทพฯทึมเทาและขมุกขมัวมาก แต่อากาศเย็นลงเพราะความหนาวเย็นเริ่มแผ่ลงมาจากจีน ทำให้อยากนอนมากๆแต่ก็มีภาระกิจต้องออกไปข้างนอก ถนนในกรุงเทพฯโล่งมากเดินทางรวดเร็ว แปลกใจว่าทำไมปีนี้คนไม่ค่อยยอมออกเดินทางไปต่างจังหวัด ที่จอดรถยนต์ในห้างสรรพสินค้ามีรถแน่นมาก หาที่จอดรถนานกว่าปกติ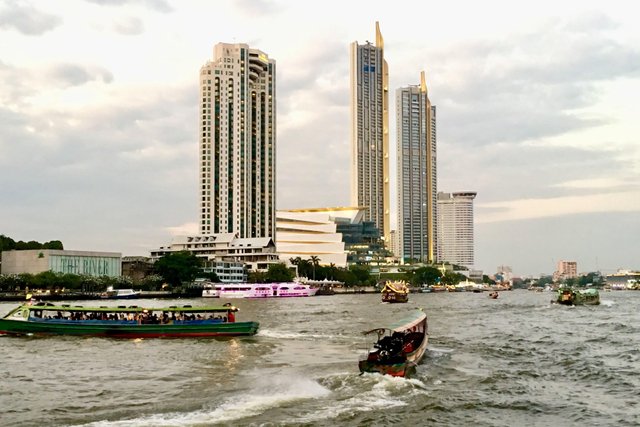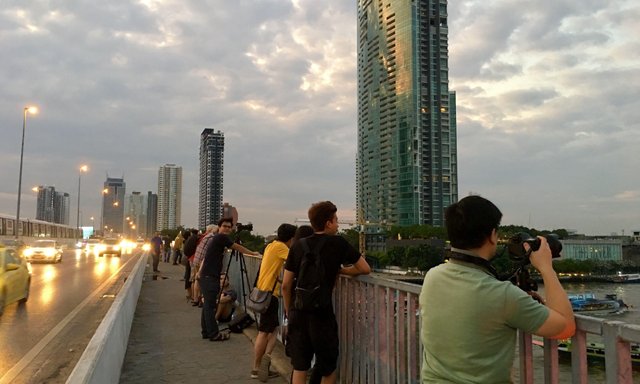 เรารีบเดินไปไต่บันไดเพื่อขึ้นไปบนสะพานสาทร ก่อนแสงอาทิตย์จะลับขอบฟ้า เมฆที่หนาเต็มท้องฟ้าได้บดบังภาพพระอาทิตย์ตกไปเรียบร้อยแล้ว พอขึ้นไปถึงบนสะพานเราเจอคนมาคอยถ่ายรูปกันหลายคน ทำให้เราแปลกใจมาก คงเป็นเพราะตั้งแต่ไอคอนสยามเปิด มีการเปิดไฟส่องเป็นสีต่างๆในตอนกลางคืน เรารีบถาายรูปก่อนแสงจะหายไป ไอโฟนนี่เหมาะสำหรับถ่ายรูปตอนกลางวันเท่านั้น เราได้สัมปัสกับอากาศเย็นและลมแรงมาก จนเรากลัวหมวกจะบินลงไปในแม่น้ำ เรายืนมองดูชีวิตและความเป็นไปรอบๆตัวเรา แม่นํ้ามีพลังมหาศาลช่วยหล่อเลี้ยงชีวิตบนโลกใบนี้ เวลาและกระแสน้ำไม่หยุดคอยเราเลย เราเป็นเพียงแค่อณูเล็กจิ๋วในโลกและจักรวาลที่ไม่มีที่สิ้นสุด.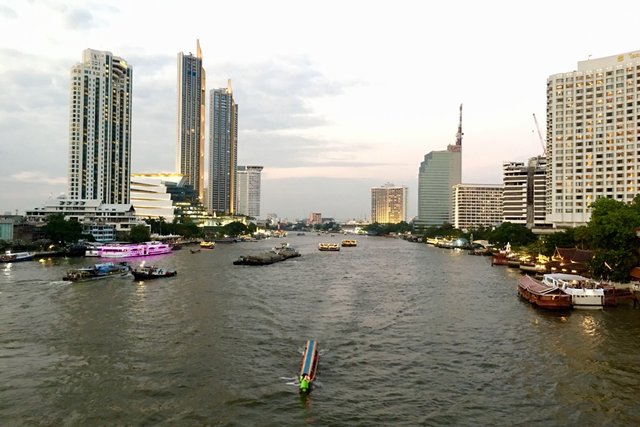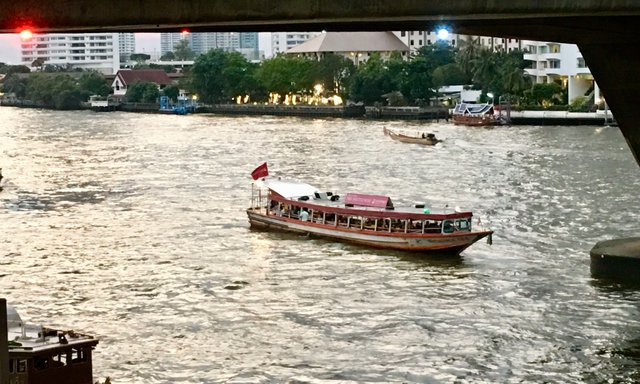 Wishing you peace, good health and prosperity.
Cheers.
#beautifulsunday created by @ace108