Small bananas with golden yellow
Assalamun'alaikum best friend steemit on this occasion I will share posts about the good and sweet things to eat.
These bananas are very sweet and are also rich in benefits and my original post I took this afternoon.
Immediately to the point of my discussion is a small golden banana, but very sweet.
Banana Mas has the scientific name Musa acuminata Colla (AA Group) or also called 'Lady's Finger'. Not only beautiful from the color, but also efficacious from the fruit that contains a lot of nutrition. These bananas contain many minerals and vitamins, including vitamin B6, niacin, fiber, riboflavin, manganese, vitamin A, protein, potassium, folate, vitamin C, iron, and magnesium.
The size of banana Mas is not large, only about 4 to 5 cm long and also solid. Banana Mas skin tends to be thin and easy to peel. Soft textured, yellow and sweet. These soft-textured fruits can be consumed directly or can also be processed as food, such as banana chips, grilled bananas, sponge, cakes, banana compote or similar processed foods.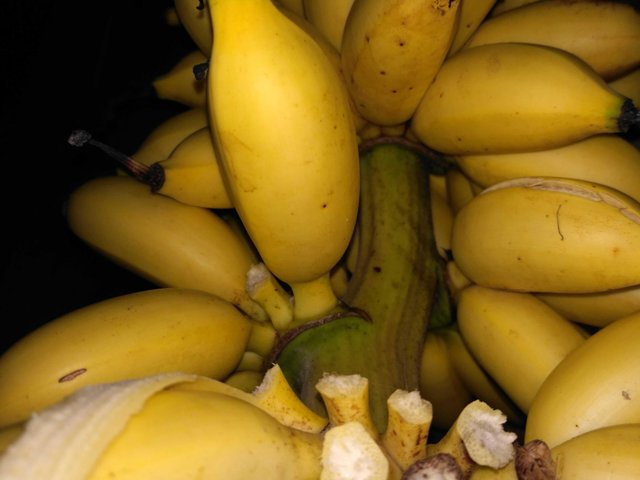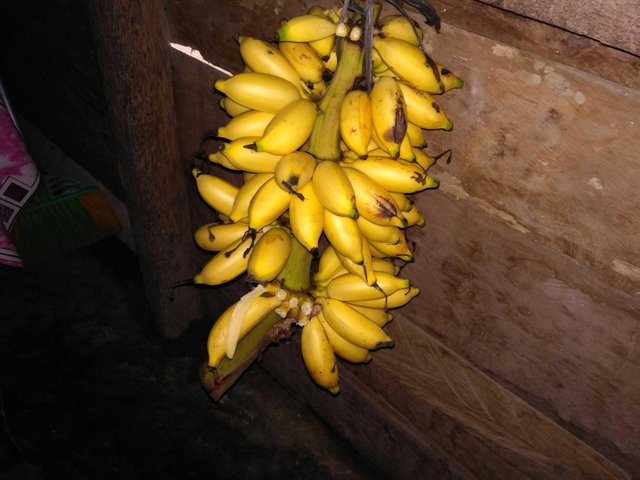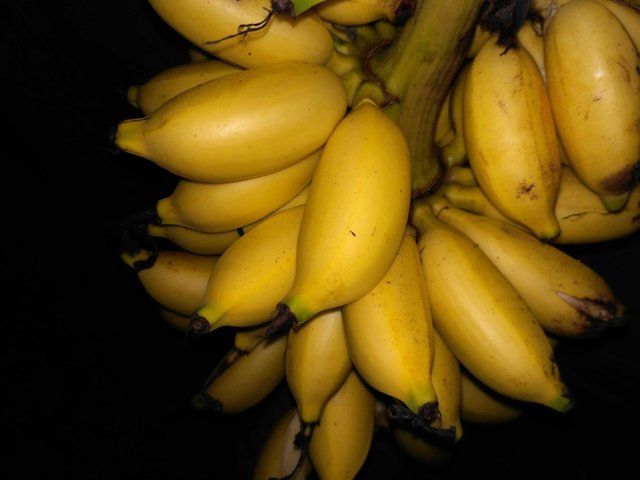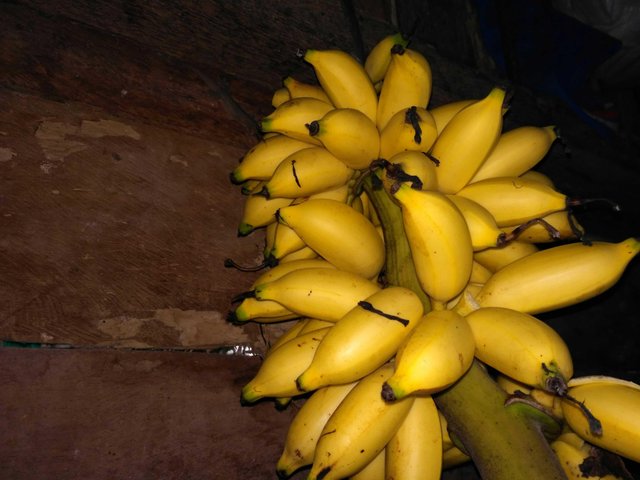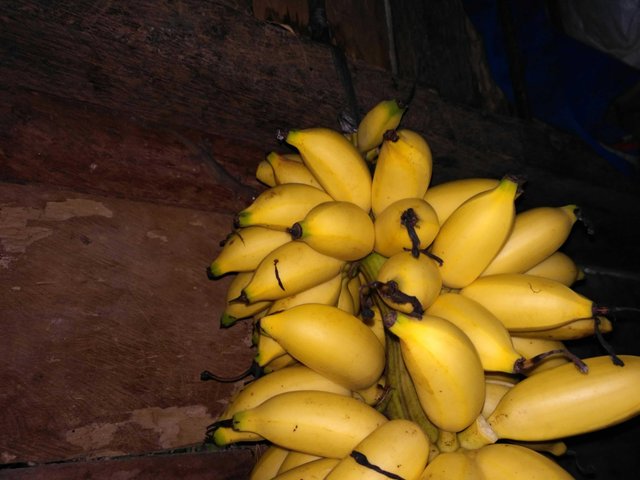 Thank for sharing post friend