Let's touch the Sky!
Hello friends, it's time to share my random thoughts on @xpilar digital art image. Here is the image!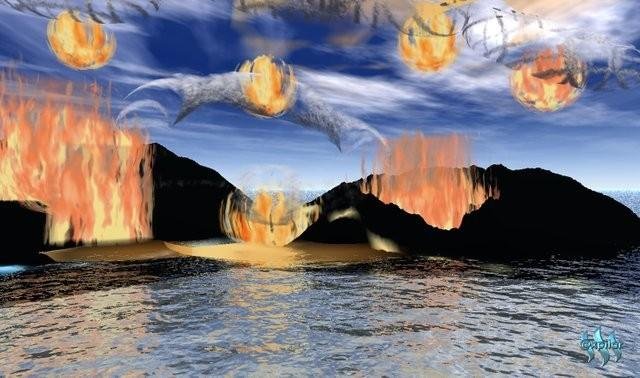 source
Credit: @xpilar
The image is all about human behavior towards work. We love to touch the sky but everybody can't touch the sky. Only our efforts determine end point. To get success in life we need things like courage, thirst of success, self believe and agony of success.Success can't be achieved without any efforts.
If you see pic you will observe three or four things like water, fire in the rocks, cloud and sky. This is the perfect example of success and human behavior. Water in the ground may keep you calm but you can't touch the sky by living in cool water.This is just like that you can't attain high position by just living an easy life. Although living in water is enjoyable but not good if you want to touch the sky. To get high position you need some passion and efforts. Passions comes inside you. Just like fire in the rocks fire in the clouds. It gives passion to fly high. There was a time when fire was used to fly a balloon. But now it's has been replaced by combustion ignition engine. Just like fire power keep you flying high. Your inner passion helps you to excel in life.
The inner fire may unease you but at one day it pays back. My friend, it is just like people who start exercise feel tired after some time, but the passion doesn't stop you from doing exercise. As a result of continuous efforts body secrete endophrins which eventually gives happy mood.
My friends success is just like a ladder which can't be climbed in a day it is a continuous process.so, don't forget to work hard, keep alive your passion and fire power. It will help to keep you flying higher and higher. Success is like a ladder which can't be climbed in a day or two. It's a continuous process. so don't loose hope don't rely on water which is making your life easier. Just keep you passion alive and let's touch the sky.
Wish you a blessed life ahead. Have a nice time!