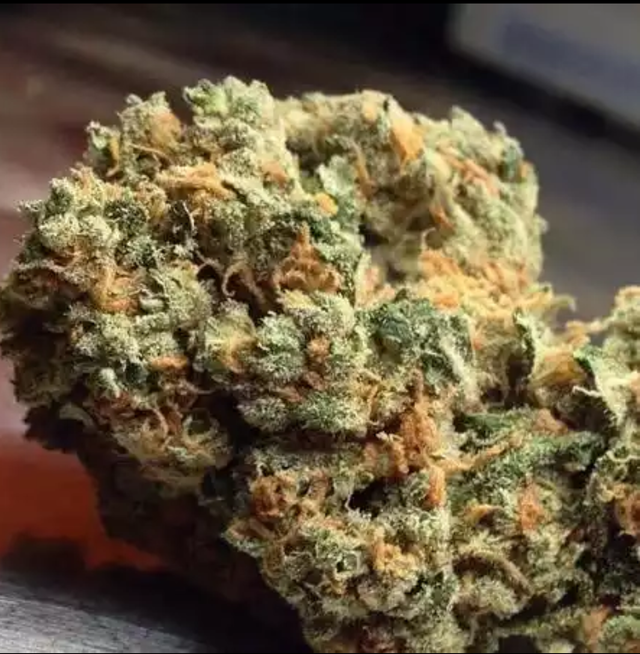 source
We popped on some sweet oranges the last time and I bet some still have some kilos of that strain with them, or at least stuffed in their top shelves, no doubt, it's some fire bud, but it's time to move on to some other strains as we can't match the breaks now, welcome to yet another page of our cannapedia big book and as you already we will be discussing another cannabis strain and as I will always say, if you're just joining us today, then it's advised you check out the previous works and surely discover some me fire buds, some danky buds and some miracle buds, for sure, no kiddings…
Last time we discussed another economic fruity strain, economic in the sense that you'd prefer buying a kilo of this strain instead of splitting your funds to buy some oranges and a kilo of cannabis, I bet you'll regret not making this decision the last time, but fortunately it's not late to put things right… the orange kush is an indica dominant hybrid of orange bud and your dear OG kush, it effects and scent are addictive and you'll unconsciously take over your planned dose.. Read behind you to find out these effects.
We are off, and our destination is surely one that might interest everyone, because everyone wants to be here, or at least have a feel of what it feels like to be here– The Heaven Scent cannabis strain, not heaven sent, though I would still like the later term, but the former is also awesome and properly explains this strain, with a mint sweet and tropical scent, I bet we are some kilometres close to heaven, unfortunately not, but for sure we have a feel of heaven on earth, that wasn't a joke anyways matter of fact it is… lol
The heaven scent cannabis strain is another strain with a balanced indica and sativa effects, keeping you both elevated and calm, though one always comes before each other, for the previous strain, the sativa comes before the indica effects, it is not different here anyways, with a reasonable puff, one feels an energetic rush down his cerebrals followed by a happy feeling, surely one to keep you creative and up to your daily tasks with a huge focus amidst a euphoric feeling, heaven! Of course you will always long for.
The 50/50 strain is a hybrid of God's gift and green crack cannabis strains, it's all heaven made!, with an average THC level of about 22% and a record highest of 24% this strain is sure potent, and danky for sure, some fire bud, you said that right!. Groomed by MTG seeds, the strain is a good bait for handling stress, depression and also relieving pain.
Growth difficulty is moderate with the plants flowering in about 7-9 weeks and a yield of about 3-6oz is a welcome harvest for the grower/gardner.