Well it's been such a long time since the last time I checked what words do I usually use on my blog posts.
Months ago the result showed me how really addicted I am into SteemMonsters and how I love talking about the different kind of platforms built on top of Steem.
Well from the looks of it, it seems nothing much had really changed. XD So without further ado here are the words I often use on my blog posts these days XD: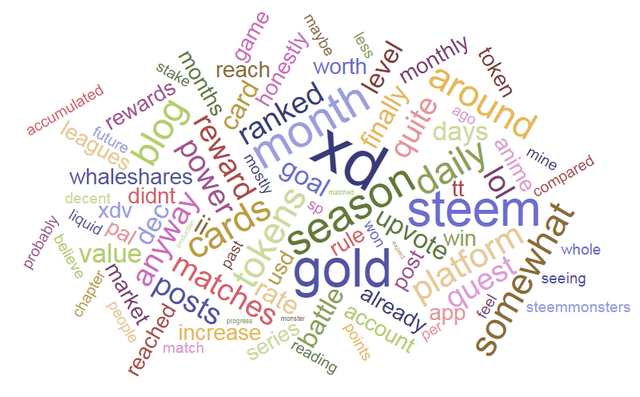 Source: http://www.steemreports.com/steem-word-clouds/?account=jlordc

My favourite smiley "XD" still tops the list followed by the word "not" and "am" to which for some reason is not shown in the word cloud above (maybe common words are excluded?). XD
Those two words might have showed how pessimistic I have become seeing as I love to negate my sentences? Lol jk and clearly shows how I love to talk about myself (and how my day went) in here. XD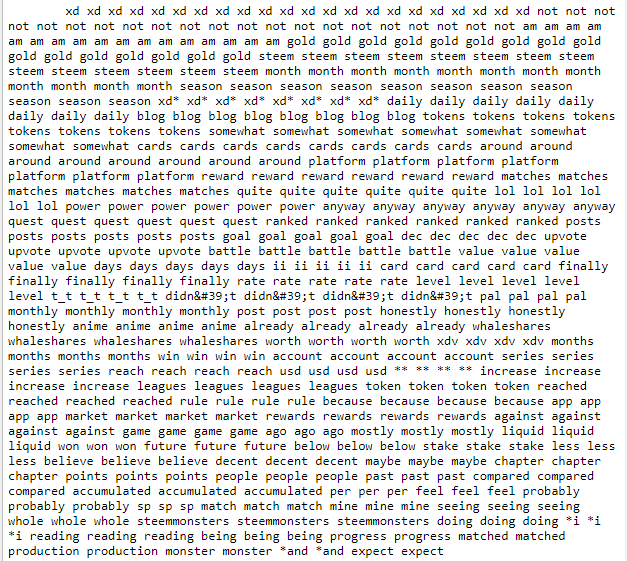 "Gold", "Daily", and "Season" obviously refers to my SteemMonsters-related blog posts to which I normally post whenever I ran out of topic to publish.
So yeah, nothing much had really changed! XD