Three Cases of Skimming Written by WNA Blessing on Bank Securities
Three cases of skimming or customer data theft occurred in Jakarta until March 2018. The three cases were revealed thanks to security reports that guard around the ATM machine.
The first case occurred in January to March 2018 at a private bank in Jakarta. From this case secured the suspect initials AVH Bulgarian citizens who play a role in transactions at ATMs and GAZ (DPO), which also comes from Bulgaria to provide skimmer tools and cards that have been duplicated.
"On March 31, 2018, the bank's securities saw the AVH suspect entering the private bank's ATM in Jakarta, but inside the ATM AVH suspects suspicious movements.The security then approached the AVH but the person tried to escape," said Director of Criminal Investigation of Polda Metro Jaya Kombes Nico Afinta at Polda Metro Jaya, Tuesday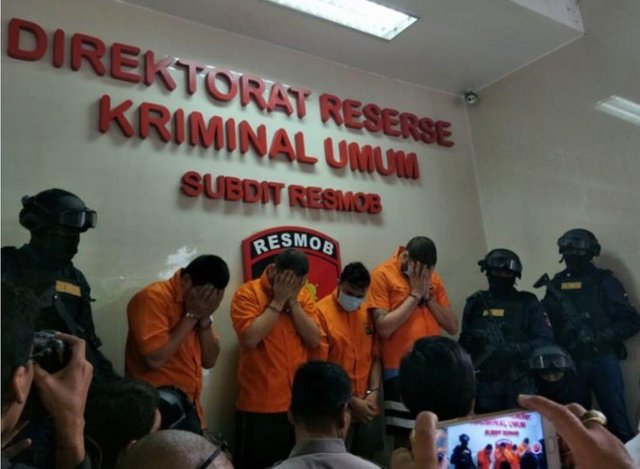 the second case occurred on March 27, 2018. This time the case of skimming overwrite customers of Bank Mandiri. From this case secured the suspect initials YMH who is a citizen of Taiwan.
According to him, the arrest of the suspect occurred on Tuesday. a Bank Mandiri security officer sees the YMH suspect entering the ATM room of the Private Bank in Jakarta, but inside the ATM room YMH suspects suspicious movements.
"So it was approached by the security of Bank Mandiri.At the moment the suspect was approached by security but tried to escape.Next the suspect YMH secured by security subsequently submitted to the police,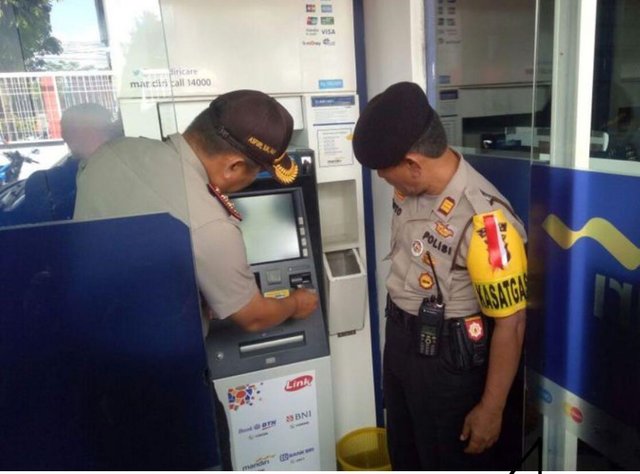 In this case there was a suspect with the initials IVN Bulgarian citizens. And other suspects from the same country with initials KIY, AO and AA are still in search, "he said.
Argo said the case began when in January 2018 a bank customer in Yogyakarta reported to the police because the balance of his savings was reduced when he never made the transaction.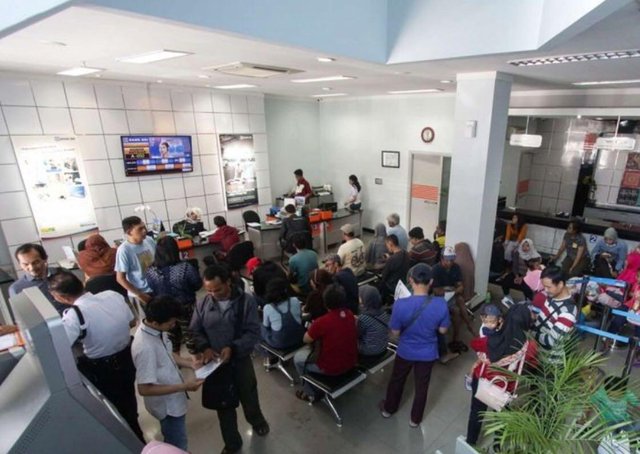 The joint team collected materials, information, facts and evidence in the Jakarta and Jogjakarta areas.
Then on Friday, March 23, 2018 the bank's security saw the suspect IVN enter the ATM of SPBU Bus Station in Klaten, Central Java, but inside the ATM machine room suspect movement suspected IVN.
"The security suspect was approached by the bank when the suspect was approached by security but tried to escape, and then the IVN suspect was secured by the security subsequently handed over to the police," he said.
From the development done, not only IVN involved in this case, another actor initials VO who is a citizen of Chile is also a suspect.
After being traced both do not only skimming in Central Java, but also in South Tangerang.
Niko expressed his gratitude for the role of the security in disclosing the case.
"What security guys do means in our investigation," Nico said.