I watched a number of tourists crossing the bridge to get to a restaurant that was there.
They cross the bridge together with accompaniment.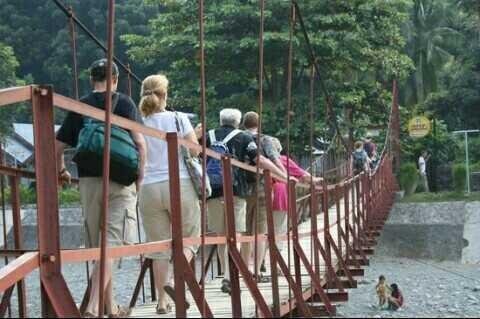 I always watch them always together wherever they go,I don't know whether they are a family or not..
I was afraid the bridge would break when they were crossing it because they crossed it togetherness.
Thank you