So much the infidelity blooms, then therefore, this time I want to discuss how to deal with an cheating husband. So sick and so destruction of a woman's heart when she found out her husband was having an affair with another woman.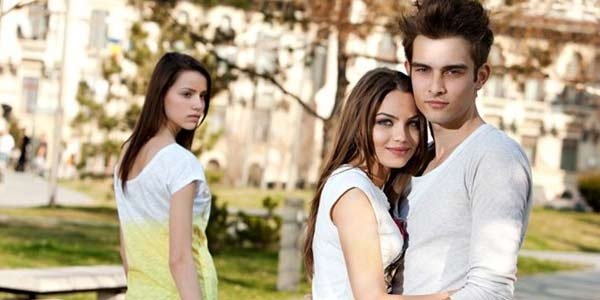 [Source]

So, therefore, I can only hope that the women whose husbands cheated can get up and get excited even though their husbands' behavior is so painful.
I have been married to my beloved wife for 8 years. In the first year of our household we were fine until the second year after our first child was born. But household life does not always go as expected, sometimes the destruction of the household is caused by trivial problems (small problems).
However, the problem of affair by a husband or wife is not a trivial matter, but it can be said to be a betrayal of a sacred love and an oath of allegiance that was once pledged.
Husband's affair with his ex-boyfriend or other woman is clear that they still love each other. Usually, if at the beginning of the marriage the relationship is not harmonious, for example the husband is very ignorant and often blames his wife and often does not speak or not answer his wife's conversation.
I think this is normal if it happens at the beginning of a marriage, but who doesn't want to be noticed by a husband, serving a husband, loved by a husband as a wife? Of course all women want to be cared for and loved by their husbands.
Some people think their wives are less dedicated to their husbands, less sexy and so on, so their husbands ignore their wives. Even though the wife has done her best according to her. Usut had a suggestion that in the end it was discovered that her husband was dating another woman and she married his wife only as an escape because the boyfriend did not want to marry because the parents did not approve of their relationship.
In this case, usually the wife tries to be patient until she is pregnant with her second child and hopes that the husband can change, but vice versa where the husband rarely returns home so the wife must take care of her own children without being accompanied by her husband. Moreover, the wife also experienced Domestic Violence. Even for years until the wife ventured to the person she trusted and told her that she had not slept in bed with her husband for years, at first it was inconceivable how painful she was but gradually she was used to such conditions.
How hurt and hurt his wife's heart when she found and saw her husband's text with her ex-boyfriend. In such conditions, usually the wife often asks for a divorce from her husband in hopes of being free from the suffering that deeply tortures her, but on the other hand the husband vows that he will not divorce his wife until he dies. How sad the wife is. Cases like this are very unreasonable.
The wife's patience and fortitude made it very hard for her husband to divorce his wife. It could be that the husband also saw his wife's policy in educating her children and I diligently worshiped. But on the other hand he was very heavy and left his girlfriend because of his love.
For such cases, I suggest that the wife allow her husband to marry his girlfriend. it is better for her husband than he sins. Although there are no women who are willing her husband remarried with another women, that is the best solution for such a husband that.
Here are tips to be patient and strong to face a husband who is very painful:
1) No need to talk much
Too much talk and repetition will complicate the problem. Talking will only add to the murmur and cause a fight. Because the husband cheats does not work given the word because it is not the solution to resolve and end the affair.
2) Cry to God when our hearts hurt
When your heart is felt and felt because of your husband's behavior, then wake up in the middle of the night, do the prayer and pray to God and cry as hard as you can while asking for guidance from God. Please note, do not occasionally show and express your sadness and hurt before your husband.
3) Human love is not true love
Human love is nothing but the love of Allah and His Messenger. So therefore love Allah and His Messenger.
4) Positive thinking - Women who win your husband's heart are better than you
Embed in your heart that women who are able to win your husband's heart are better than you are by God. So therefore don't hate women who win your husband's heart and you have to think positively about him.
5) Husbands are only guests of the wife who drop by for a moment in your worldly life, the end of which she absolutely belongs to an angel in the future
6) Let your sins be lightened and withdrawn by the affair of your husband for having the heart to hurt you
When you are patient facing your husband who is having an affair, then your sins will be commuted. All the good that is done by your husband's affair will come back to you. So be patient if your husband cheats with another woman.
7) The life of this world is only temporary
Life that is eternal and long is life in the hereafter. Your patience will become your heaven field later. Then you don't need to be sad because your happiness is caused by your husband's affair.
8) Your children really need your mother and father's attention
You as a wife must maintain your life as long as your husband still supports and bears the costs of education for your children, so survive to educate your child to be a strong human and good children.
9) Suppose the husband and his affair are trials from God
For the sake of the survival of your household and the future of your children, you do not need to complicate matters so that your home is destroyed. You have to be patient and consider your husband's affair and his affair to be a trial from God to test your patience.
10) Keep dressing as beautiful as possible in front of your husband
Even though your husband is indifferent to you, you still have to look beautiful in front of your husband, so dress up as beautifully as possible and intend because of God's command. Thus your heart will not hurt even if ignored by your husband.
11) Still serving the husband even though he is often hurt
The duty and obligation of a wife to serve her husband, even though your heart is hurt by your husband's behavior, then you must not not serve your husband. Serve your husband as your duty and obligation and intend it to carry out God's commands that are required of a wife. God must reward you with the reward that is worth it to you.
Thus, whatever your problem in this world, do not be too hopeful for humans, but hope for God and ask for guidance on a good solution to God. Think, God will certainly give you a great lesson behind all the trials and trials you face while living in this world.
Thanks For Your Time
The Best Regards, @ijoel


---
---