Globalization : Massive drift
Globalization has had a massive drift lately, fast food companies for instance. In the following picture, you see four of such famous fast food outlets, that are western based but have their branches all over the globe.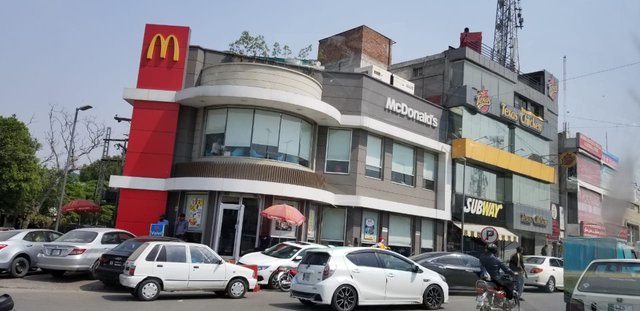 Texas chicken, Macdonald's, Subway, Pizza factory. This picture was taken in the city of Lahore that is on the complete other side of the globe to the respective base of all the companies. Letting people have the same facilities or luxuries all around the world by maintaining relations amongst people, companies or governments is basically globalization. As is Reaching out to your possible consumers all around.
It's a huge boost for business as well as for public relations. For example, a business that exists in USA can now be launched simultaneously in any Southern part of the globe. It has never been as easy to reach customers globally as it is now.
The only concern that people have is that its mostly a one sided traffic. You don't see other side of businesses reaching people/customers globally as you see the western side of businesses. People need more awareness in this regard and governments need to play their part in order to have a balanced trade, both of businesses as well as of public relations.
The picture was captured using Samsung Note 8 and has not been uploaded anywhere else yet.