Eagle 🦅 flies Astronomically. Eagle Refers to USA B'coz its economic Prowess has been at the apogee with 20 Trillion Dollars Jackpot.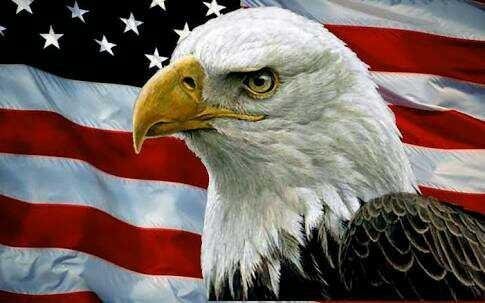 Source
No nation in the world can Even Come closer to USA in the Matter of eco-Trajectory. America Can Fly Astronomically there are Umpteen propelling Forces which Propel Eagle 🦅- Economy. These forces are sorely Missing in elephant 🐘, Dragon 🐉, Nippon and All the tiger 🐅 nations there are numerous predictions that dragonic 🐉 economy will surpass Eagle But these are rhetorical predictoion sans Substance. Eagle 🦅 has been soaring since the termination of second world war and It will Have been Soaring until eternity, simply b'coz the Parameters and hydraulics of eagle Economy happen to be so Robust that No other economy in the World Can Beat them. Eagle 🦅 is like Chenghis Kuhn of 12th Century who had only single slogan "Everyone Else Must Fall"
Following are the salient components of Eagle economy which let it fly and as such eagle 🦅 never Lands.
Potential people.
Proliferated and Proliferated ethics.
Neolethic scientology.
Raging and roaring Industry.
Sustainable Keizen.
Conspicucious consuption.
Flourishing Biznesses.
Besotted democracy.
Alpha Education In Every Nook and Corner.
Locomotive of LOCAL, GLOCAL AND GLOBAL economy.
Never Yielding yankee Spirit.
R-Complex Deeply Rooted Among the Hoipolloi.
0% Kleptocracy.
0% Delatory and Lethargy.
Socio-Politici-Eco equilibrium.
Defence Establishment.
Flora, Fauna, Fossiles.
7% Deficite Law.
20,000 Herculean MNC's.
Global Big Bro Stance.
20 Trillion dollar Economy.
T,TQC (Concept) in every Domain.
Credible Social Values.
Innovative and neolethic Mindset.
Umflinching nationalism.
People Pleasing tax Structure.
Sound Futuristic Saving Habits.
Chicago Boy Spirit.
Eagle 🦅 Never sleeps.
Numero UNO industial Parks.
"To Strive, To Seek, To Find And Not to Yield".
"Miles to go before they sleep".
*Learn more, Earn More, Spend More, And save more".
Sizzling SEZS.
Sensible National Budget.
Efficacious fiscal and monetary Policy.
Dr. Adward W. Daming's T,TQM (Total Quality Management).
Rule No. One
"Never Loose a Peeny of Investor"
Rule No. Two
"NEVER FORGET RULE NO. 1".
One of a Kind Infra.
Yankee Solidarity.
Upvote, Follow, Resteem