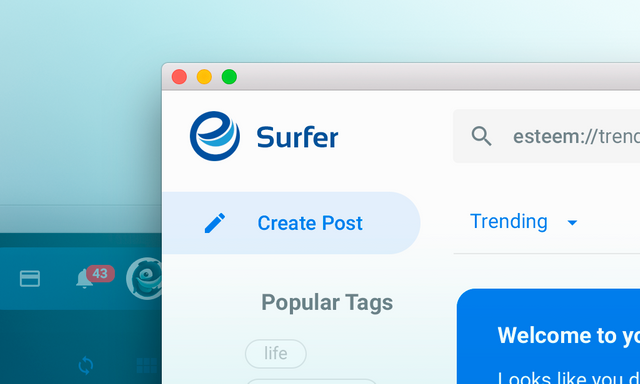 Hello Surfers, this is something we are excited to share with whole community. While we are satisfied with the current development state of eSteem Surfer the first and only Steem blockchain desktop client for Windows, Mac and Linux and we keep adding new features and options gradually but at the same time design is something which we thought we can do a lot more and improve your experience.
Global Redesign
Last couple months our CMO & product lead Fil @dunsky started to work on global redesign for eSteem Surfer user interface leading to better user experience. This is the beginning of eSteem design system for our product lines. We will develop different user interface item such as buttons, switches, screens, popups, etc and later we could unify all in our eSteem Mobile, Desktop and Web products. So one cool style for all the products.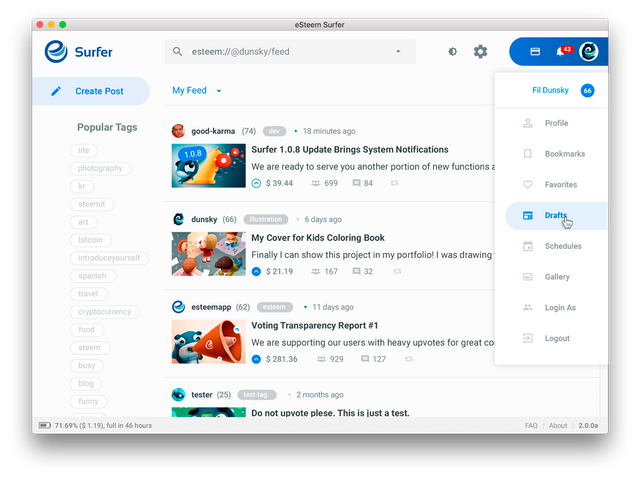 Of course final product might looks even better and different but our goal is to get experience to next level of satisfaction for our users.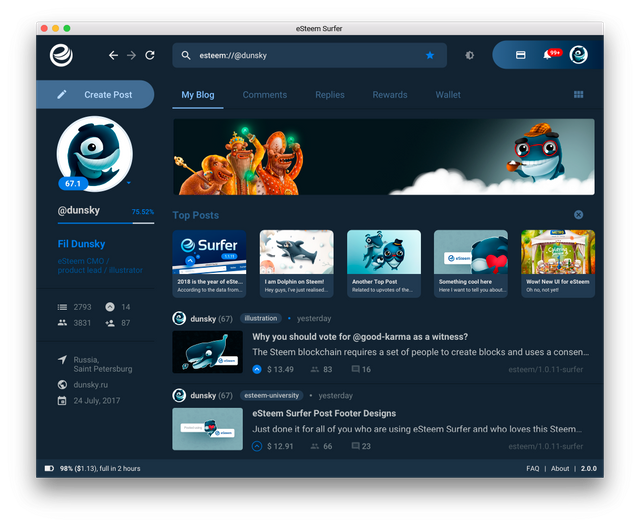 We already designed many more screens and work on new look has already began. If you are pleased and teased enough don't forget to upvote this post so we could support our eSteem Team and continue working on this project fulltime.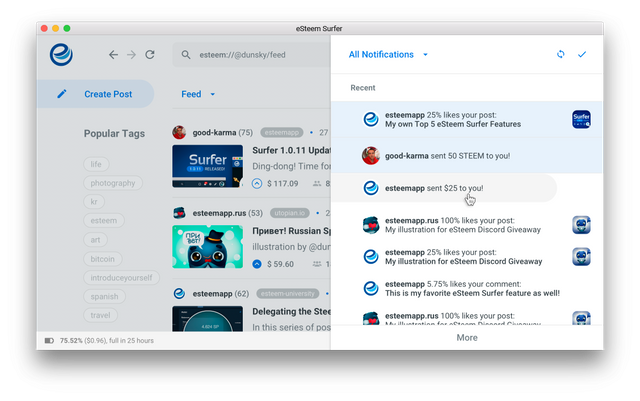 P.S. We would really appreciate any thoughts and suggestions on improving our product especially if you are a Pro on user interface design area (UI/UX).
We will start series of posts up until release to talk about our design decisions, technology decisions, features, backend decisions to inform you what's coming in Surfer v2.
info@esteem.app
Homepage | GitHub | YouTube | LinkedIn | Telegram | Discord