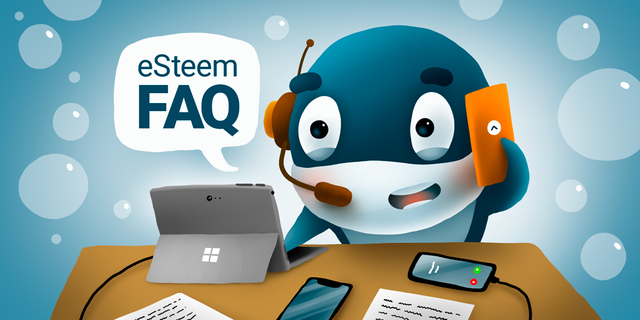 This post will be kept up to date with new information and will be used inside app to help users find answers to their questions.
What is eSteem?
eSteem is a blockchain based mobile social application - powered by Steem. It was initiated and founded by @good-karma in August 2016 as an alternative interface to Steemit. Since then project has grown to much larger list of contributors.
What is Steem?
Steem is a blockchain-based social media platform where anyone can earn rewards. The Steem blockchain not only holds a cryptocurrency token called STEEM, but also content created by its users, a system to vote on that content, and many other features you would find on popular social networking sites.
What is Steemit.com?
Steemit is a social networking website launched in 2016 by Ned Scott and Dan Larimer. The site offers a full suite of tools to manage your Steem account, discover content (much like Reddit), and create content on the Steem blockchain.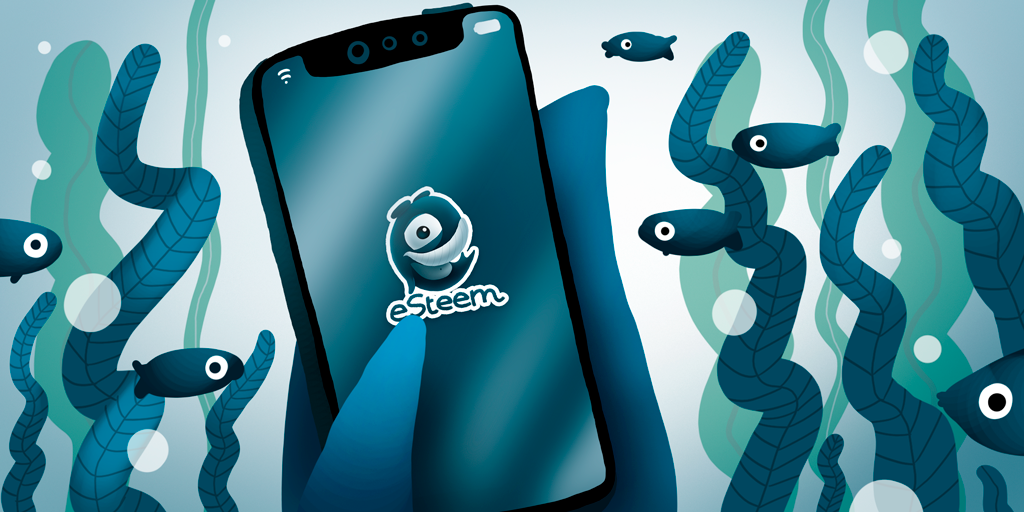 What's the difference between eSteem and Steemit?
The primary difference between eSteem and Steemit is in features they offer.
eSteem offers social experience where you can share any type of content, pictures, quick thoughts, short status updates from your mobile device through app; while Steemit encourages users to create longer blog posts/articles with an emphasis on reading. There are a lot more feature set differences which you can find some of them below or under #esteem-features tag.

Why would I choose eSteem over Steemit?
The main reason is eSteem more suitable for mobile experience. Ofcourse it really depends on your personal preferences but some of the features that stands out are:
Drafts
Bookmarks
Scheduling posts
Multiple accounts
Push notifications
In-app picture uploads
Quicker funds transfer
50+ languages
10+ currencies to view rewards in
Different nodes connection setup (e.g. when steemit.com experiencing high overloads you can still access and use the network easily).
Using eSteem
How does eSteem work?
eSteem reads the same blockchain as Steemit, and thus the same posts, from the Steem blockchain.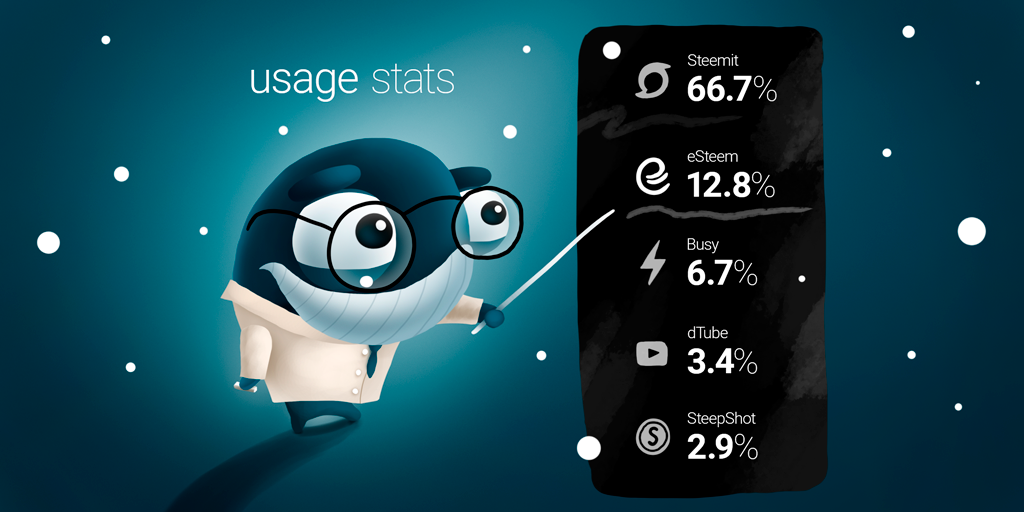 How do I sign-in?
You can sign-in to eSteem by using your Account Name and Master/Main password or by using Posting and Active Private Key from the blockchain. You can use QR scanning from Advanced login option to quickly copy your private keys from your computer. If you need assistance finding your posting private key, check out this guide.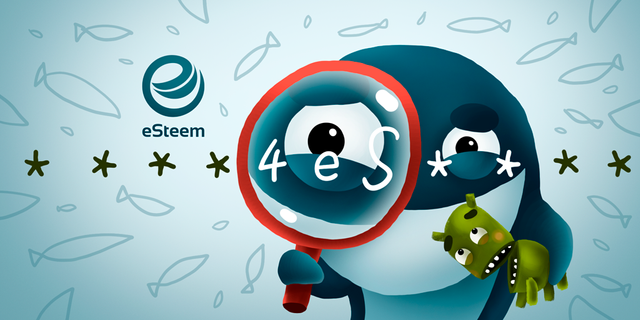 Can I create an account on eSteem?
Currently no, you cannot. To participate, you must create an account through Steemit.
The reason being that to create an account, the account needs to be given/delegated an initial amount of Steem Power to be created. eSteem currently does not have the funding to create accounts - but soon as platform evolves we will be able to provide in-app signups.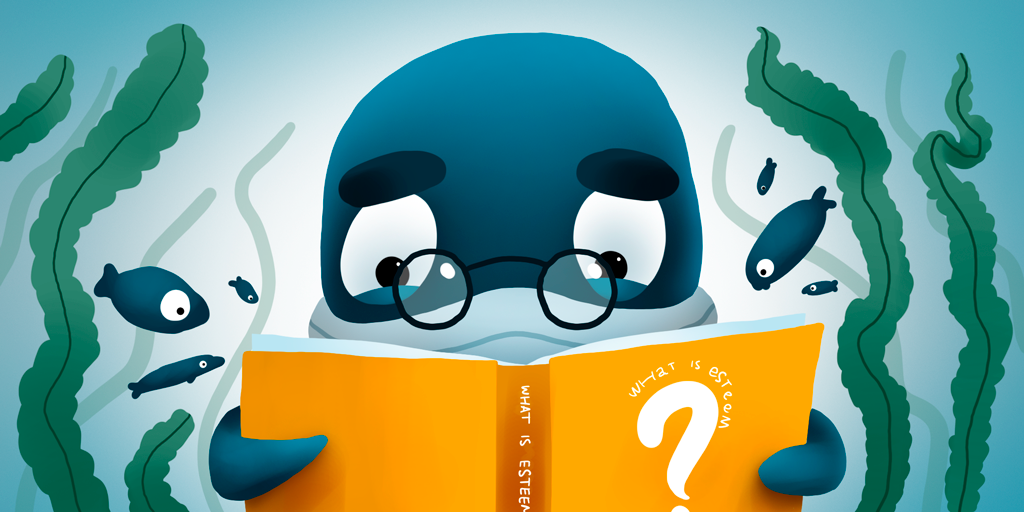 When I vote or post on eSteem, what does that do on Steemit?
Every action on either eSteem or Steemit is performed on the Steem blockchain - and in turn - on all apps powered by it. Consider them all as a wrappings or clients for Steem database (e.g. like Facebook has it's official mobile clients as well as lots of unofficial with additional options).
For example - you can read a post on eSteem, which was written by someone on Steemit or Busy and reply to it through eSteem, and then someone from chainBB could respond to you.
There are number of different apps all powered by the Steem blockchain that create one massive community of users.

Is eSteem application free to use?
eSteem application is provided for free and can be download from Apple AppStore and Google PlayStore as well as from out official Github, but there is a beneficiaries reward split where 10% of your post and comment rewards shared with eSteem project. These funds are used for further development of the application and continue to bring services for its users. Part of these funds are allocated for notification server, image hosting and other service costs. eSteem also runs encouragement, spotlight and translation programs where anyone can earn extra reward by participating. Those rewards are also part of these expenses.
How does the rewards work on eSteem?
Rewards are part of the blockchain and you can learn more about reward distribution here. On eSteem, posts and comments rewards split as follows: 65% Author, 25% Curators and 10% eSteem.

eSteem Contribution Rewards
Good karma law is always give back more than you take. So in exchange of that small 10% reward fee eSteem is offering much more to you:
Daily Upvotes
Most active eSteem users can get one random posts and comments upvotes from our team curation trail.
Qualify: Each of good quality posts made through eSteem is considered for upvote, the ones that passes most of spam filters receive votes. We have more than 10 000 of daily activities using eSteem (like posts and comments) that's why we could support only best of the best and once a day maximum. Abusers and spamers are added to permanent ignore list. There are some others qualify filters like post length, user reputation, number of votes, cheetah pass etc.
Spotlight: Monthly Active Users Giveaway
Qualify: Just using eSteem as often as possible you are already qualifying for monthly extra rewards. eSteem is giving away 90 SBD total in 3 categories: top posters, top commenters and top earners.
Qualify: Suggest a feature, report a bug, translate eSteem to your language or suggest a better translation, create even better logo, user interface or any other graphics for eSteem, etc... Check all the contributions and contribute yourself here. You will be rewarded by upvotes from eSteem team as well as Utopian.io which can give you really good boost and launch you right into the trending page.
To lighten up your interest to our community eSteem is regularly doing cool contests, quests and games giveaways with pretty good SDB and STEEM rewards.
Qualify: Just make sure you're following @esteemapp and @good-karma accounts and reading them daily not to miss the news about such an events.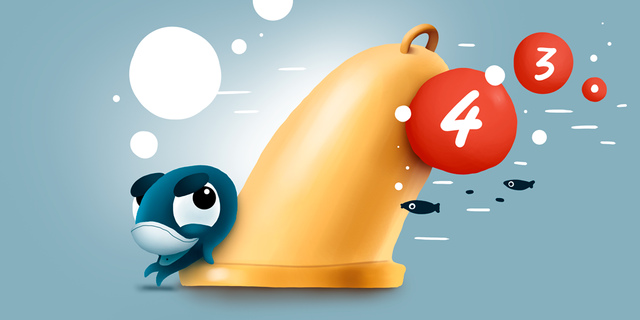 How does multi-account work?
Multi-account feature allows you to add/login to multiple account from eSteem and use them within app. eSteem allows you to switch between accounts with ease. Each account is separate from one another and in order to operate/use one account you should select that from main menu.
How does multi-notification work?
Just as you are allowed to login and add multiple accounts on eSteem, you can also allow notifications for each account on a single device. Once you select appropriate account you can go to Settings page and enable notifications for that particular account. When you receive notification, notification title will have specific account name indicating that received notification belongs to it.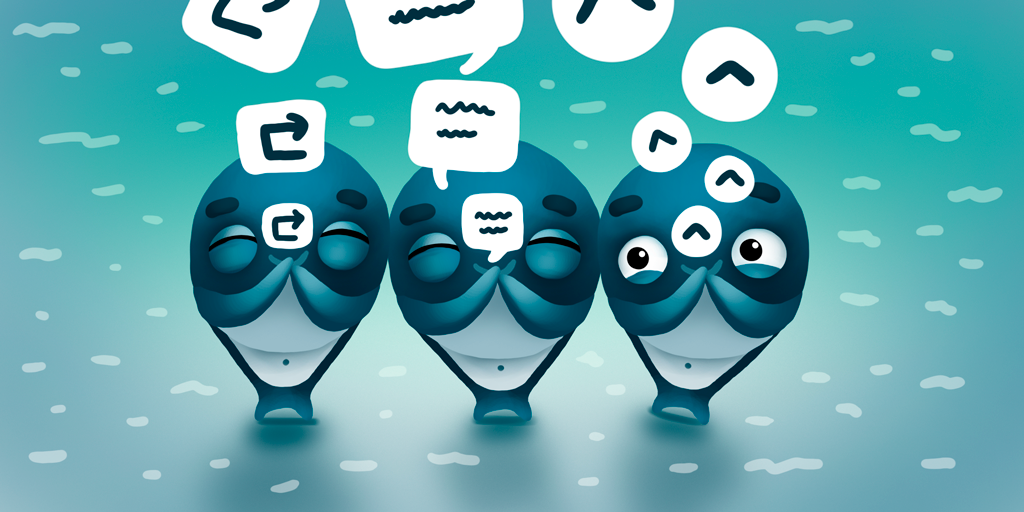 How does multi-language work?
Multi-language feature allows you to use eSteem in your own native language, it is powered by community members who are voluntarily contributed to translate interface into different languages. As of today we have eSteem in over 50 languages and more than 300 contributors.
How does multi-currency work?
Multi-currency feature gives you ability to see your post or comment rewards in your national currency. That way, you can see how your posts and comments are doing without extra hassle of currency conversion, it is handled by eSteem automatically for you.
Can I use eSteem on my computer?
Short answer is yes, very soon. Longer answer is we are actually working on eSteem desktop application and had alpha version released a year ago. It has been ported from mobile version of eSteem but now we have started to develop desktop version completely from scratch. Now it will be a brand new app for desktop devices (Mac, Linux and Windows) to give you the best ever possible experience. We call it eSteem Surfer.
Where can I learn more about each feature?
We create weekly eSteem feature set posts to give an overview of features and their usage with animated pictures. Those posts can be found under#esteem-features tag and post links are also listed under each feature set post.
Account Safety and Security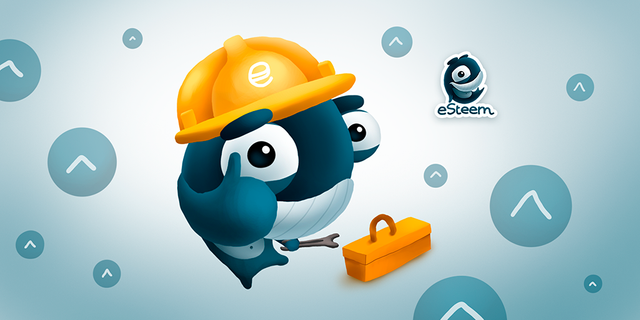 What security risks do I face by using my passwords on eSteem?
By using your Posting private key, Active private key or Main password on eSteem, the biggest risk you face is that if someone gets access to your physical device they might perform some actions on your behalf. We have PIN code security in place, if you choose to enable, can protect you from these type of situations.
Your keys will never leave your device, all transactions are generated locally and broadcasted to the network through websocket of your choice.
Where can I leave feedback or suggestions or report bugs?
You can report them either on network with post under #esteem-feedback or directly on the github issues page, steemit.chat, telegram or by email: info@esteem.ws
Additional Resources

Do you have questions you'd like answered?
Feel free to reply directly to this post and the original will be updated to reflect an appropriate answer.
Changelog
2018/03/13 - New info and graphics added
2018/02/09 - Golos info removed and other fixes
2017/07/18 - Initial FAQ created