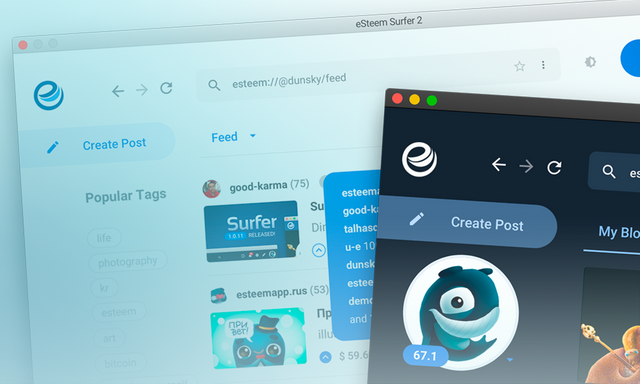 Finally we can share it with you new look and improvements of Surfer! eSteem Surfer which is a desktop (Mac, Windows, Linux) interface/client for Steem blockchain has grown to second version with totally revamped user interface and new codebase. So the app should be much faster, beautiful and handier to use and it works at least 5 times faster than legacy 1.x eSteem Surfer.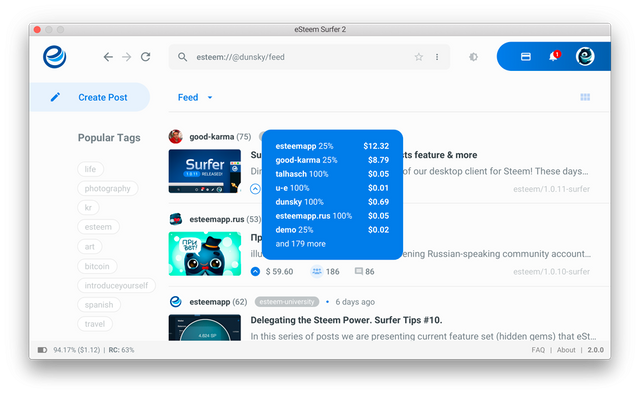 This is an alpha release but major shift in our development, expect more weekly changes and upgrades to take this product in new highs. There could be some non-critical bugs and some features might be missing yet. We are still working hard to build and realize all feature set we have in mind and really need your help in testing it, commenting it, giving your feedback.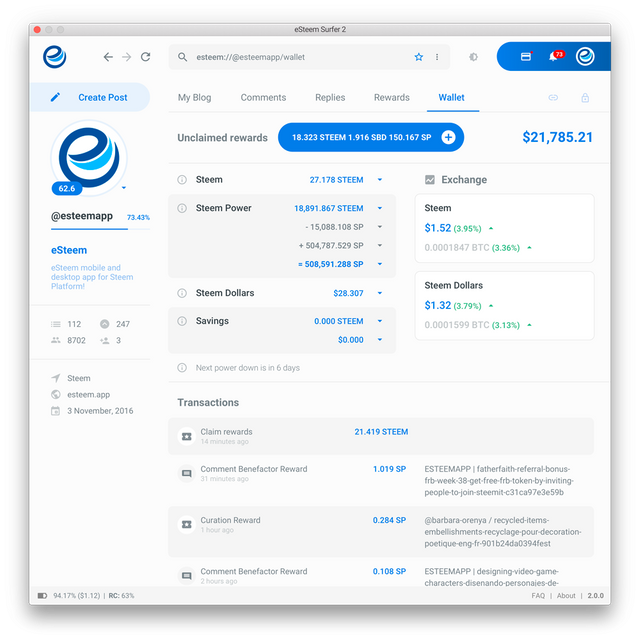 Each and every user experience is valuable for us. So if you really care about the future of eSteem products, please involve in testing. We are creating this for you!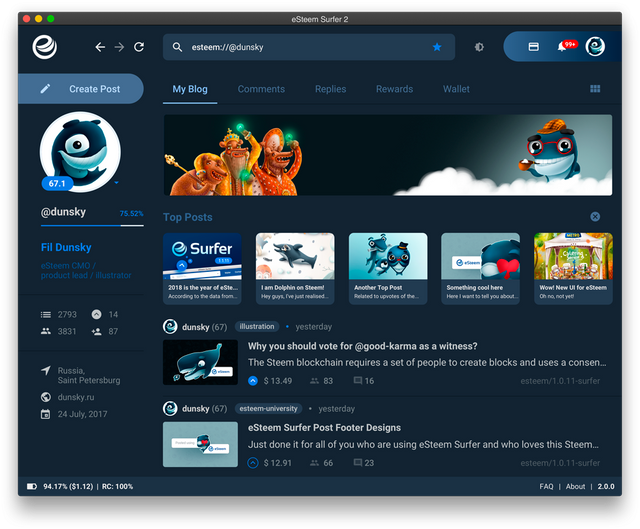 These are still work in progress screens and there is a big chance that release version will look little bit different on your machine. You also have an ability to influence on future eSteem Surfer design, user interface and feature set so feel free to suggest anything.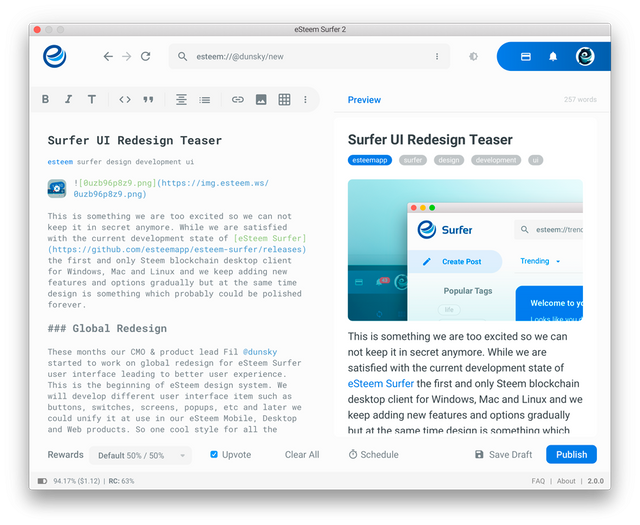 Note: This is alpha release, some features are still in works and we will do weekly release to deliver all missing features.
You can choose your operating system (Mac OS, Windows or Linux) and download eSteem Surfer 2 alpha release installer from official eSteem GitHub page.
https://esteem.app/#downloads
https://github.com/eSteemApp/esteem-surfer/releases
Sincerely yours, eSteem Team.
@good-karma - eSteem Founder & CEO
@talhasch - CTO & Full Stack Developer
@dunsky - CMO & Product Lead, UI designer

info@esteem.app
🌐eSteem.app | 👨‍💻GitHub | 📺YouTube
✍🏻 Telegram | 💬Discord