In the land of the righteous,
drink from your poisoned cup of truth,
bask in your pond of superficialities,
and worry not,
your judgement day will come. -futuremind

Greetings Steemians,
Some things plague the mind like an open wound which refuses to heal.
Apathetic some may be, but it is not I, it cannot, nor ever will be the essence of what defines the type of person I am. I simply cannot forget certain things, let go, or come to terms with things that tear at my moral fiber like sharp claws ripping the skin open.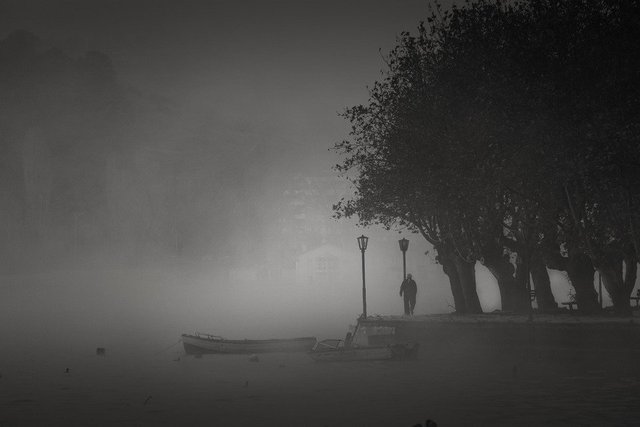 John_Ioannidis2 Pixabay
Although maturity and knowing of oneself may be considered very intertwined by some, I can look upon my youth, and I can look upon my current maturity level as an adult man and say confidently that although I lacked maturity all the way into my mid 20's, I have never changed alignment of my morals. I've always felt they are sound, and is often the root of much pain for me, due to the varying perceptions of what others view morality as.
Of course human perception and psychology is a flat out mystery. We're all in this unique experience, viewing things differently, thinking differently, some more intelligent, some less intellegent, ect. This is something that obviously cannot be ignored, and must be taken into consideration when pondering the morality or lack thereof, of others.
What if someone told you they were a liar? I don't mean in an apologetic way either, I mean just nonchalantly admitted to lies as if there was nothing at all wrong with it?
Now the answer may be simple to some, as it also is for me. Cut them out, rid yourself of them, distance yourself, end the relationship, ect..
Of course there are different levels of relationship, and this is where it gets fuzzy and complicated. If it's a mere acquaintance then the answer is quite simple indeed. Just get rid of them I would say, but what if it was a very close family member? Say, a mother/father/sister/brother?
Imagine (and some of you might not have to imagine this scenario of course) a close family member just openly admits to telling lies all the time, imagine they have always had a reputation of being a liar, and imagine they are just apathetic to the idea of being one, and maybe they even blame others for their lies?
The knowing that everything that comes out of their mouth could potentially be a lie, the pain this causes, the desire for them to change, the longing to trust them again, can you ever, will you ever trust them again?
I cannot begin to express the heartache this causes me, to have a very close family member who means so much to me, who should be one of the closest in my life openly admit to being something which goes so heavily against my moral code.
Some days, the thought comes to mind, and it just won't go away.

Thank you for reading.


Much love,
@futuremind



Posted with eSteem Surfer