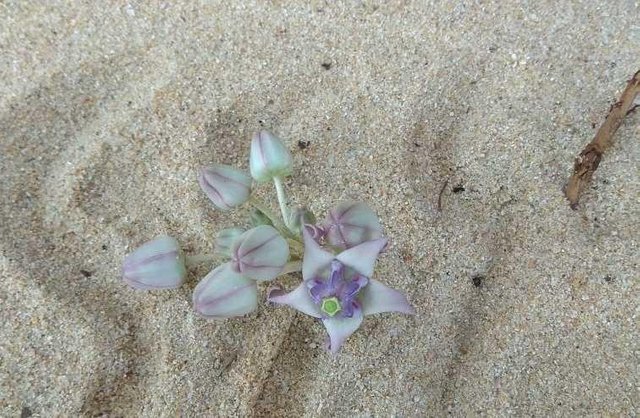 Thistle (Calotropis gigantea) became one of the neglected plants. Although biduri is quite exotic and beautiful, but biduri plants are often allowed to grow wild and considered weeds. Not much to glance at, even as an ornamental plant. Also, not many also reveal the benefits and efficacy of this flower. Though widuri flower is one of native plants of Indonesia.
The Latin name of the bass flower is Calotropis gigantea (L.) Dryand. Synonym names include Asclepias gigantea L., Calotrophic gigantea (L.) R. Br. ex Schult., Madorius giganteus (L.) Kuntze, Periploca cochinchinensis Lour., and Streptocaulon cochinchinense (Lour.) G. Don.
This plant is a large shrub that can reach 4 m. The flowers are wax-coated with white or purple. The leaves are oval, with a distinctive pale green color and stems that release white latex like milk.
The sap of poisonous plant bum. Because the sap is present in all parts of the plant, excessive doses can cause signs of poisoning.
In India, the dose used is quite large, ie 3.25 - 3.9 g for emetic efficacy, secondary syphilis, spasmodic disorders, leukoderma, leprosy and chronic rheumatism. Root burned, then added oil. can be used to polish skin disorders such as syphilis and leprosy. If the roots of the roots are finely ground and added with enough rice, will form a dough like a thick porridge. This dough can be boreh on the swollen feet due to elephantiasis, accompanied by swelling in the testicle sac (elephantiasis limbs and sotum)
Pregnant women are prohibited from drinking this plant extract because it can cause miscarriage
https://steemitimages.com/p/2dk2RRM2dZ8gbkvz1yNBypLpwUHBnasMpK1zSCzdDe1WLffVa1EP6bLPJPxCKB1UnDwxTYQzwQoFhcs5FgVuvkLNe3WWCBm2da7yLv3H4gj1ahvTozH3SNnBmmPkA1pdw2AZ9nvTCdyEFMbGiVbiyHBdYQUDhdDDp7wtikwyY2?format=match&mode=fit
widuri flowers are very often encountered on the roadside and in the area of ​​land that contains lots of sand like the beach and so forth, this flower is just a casual look but when we take the picture with a focused way and good technique then this flower will look very beautiful and the purple color looks so shining that we will be deceived if we do not recognize this growth as if it is a flower plant whereas it is a wild plant that grows by itself. these plants have fruit and in the fruit that is ripe has a lot of seeds so this plant is very easy to breed and can menjdi scrub. this plant has a thick sap white milk, in the sap contained some substances that can become drugs for our daily needs. for example pricked thorns, then take the sap of the widuri tree and dab in the area affected by the thorn, our skin is affected by thorns will not be infected and the thorns caught in our flesh will be easily removed the next day.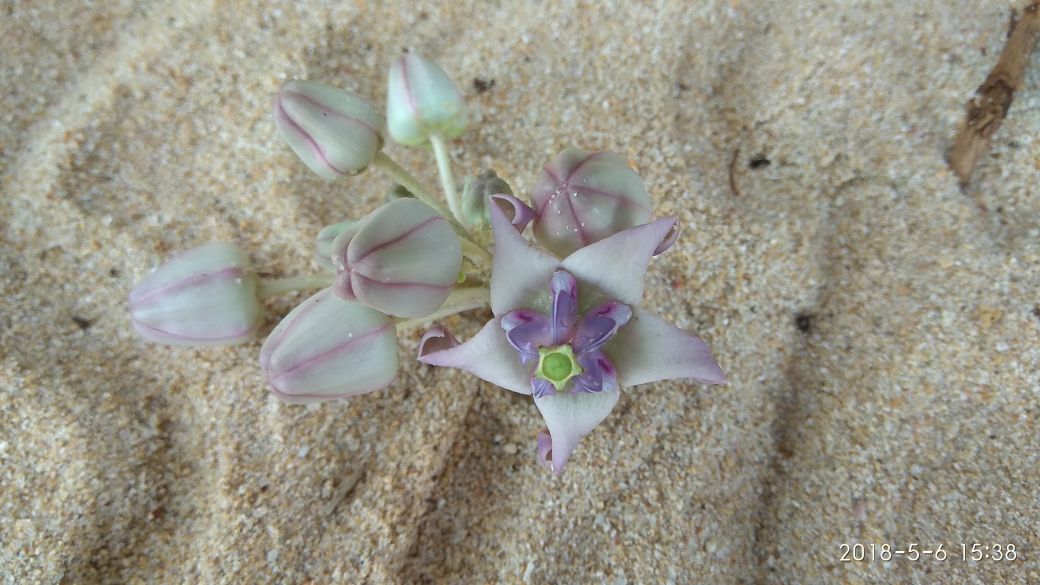 this picture I take at the edge of the beach, I quoted a flower of flowers then I plug into the sand so that the scenery was very beautiful because of a combination of white sand and purple color coming out of the flower. pictures taken using xioami note 4 mobile.
if you want to know more about this interest and usefulness, please search on google