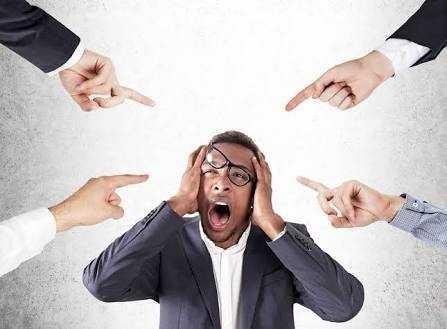 You work with them, right but they piss you off every time. Some laugh at whatever you say even if it is not funny. They criticize your work and never finds you good in anything. Provided you maintain a good work ethics, must you stay as lifelong friends? If you don't like any of them, others will, so what the hell?
Well, you may not be the only one in this shoe. Many hate to go to work each morning because of the kind of colleagues they have at work. But shouldn't you pass along and face your job,?Should you bear up and try to keep peace?. What if in reality the problem is you? No jokes.
HOW CAN YOU GET A LONG?
Find out if you are the problem. How is your own attitude? Could it be what is repelling people from you? Rather than think they dont like you, check how you treat them also. If you are badly behaved, another badly behaved guy may piss you off but in truth, that's your character or trait reflecting back at you. Fix your relationship by fixing your own behaviour.
2..You could be overacting-- Many annoy on purpose , yet some are completely oblivious to the fact that they are getting on your nerves.Find out if that's his way, attitude or how he speaks generally so you may not be overacting
3.Your perception of your colleagues reflect on your perception of others and the World in general. If you see someone as dishonest, you can never trust him even if he is worth trusting. If you see your colleagues as backbiters, you will not be free with them. Every complement they make is taken as being insincere. Free your mind and give them the benefit of doubt.
4.Avoid false behaviour and do not allow the problem to affect your work.
5.Be the first to say hello to them, be nice and try to engage them in a conversation more often.
6.Don't not gossip about the colleague -- If you dislike a colleague and you gossip about him/her, the relationship will get worse by the day. But if you don't gossip or complain about him/her, gradually you'll see reason to begin to like him/her.
However you decide to handle it, be nice and become the adult between both of you.
If you work in an unfriendly environment, even if its friendly, mind what you do in your work place.
NEVER DO THESE AT WORK
If you are doing your part to ensure a good working environment with your colleagues, watch what you do at work. Some may not like you because you are guilty of the following. Please take note.
Over share- Do not over share your family and life secrets at work. Keep the business relationship as professional as you can. You don't need to give details of your private life to colleagues. That's not part of your job description. You may do it out of a free mind, but not every one is happy at your success. To them, they see you as bragging about your life and do dislike you.
2.Never use your computer to do what you wouldn't want your colleagues to find out-- Job hunting with your computer while working may make your boss to be mad if he finds out. You do not know who or when your computer may be needed for something. Besides the IT guys in your company can have access to it without you knowing it, if they suspect or want to find out. This can make them dislike you because you are using the office time and resources on other pursuit which is not helpful to the company.
3.Anger must be managed- Granted your work may be very stressful and unsatisfying. But you don't have to allow your stress turn into anger which could lead to bad behaviour in your work place.If you want your coworkers to like and respect you and your boss to appreciate you, work professionally. Do not turn the office into a place of quarrelling and bickering because of your frustration.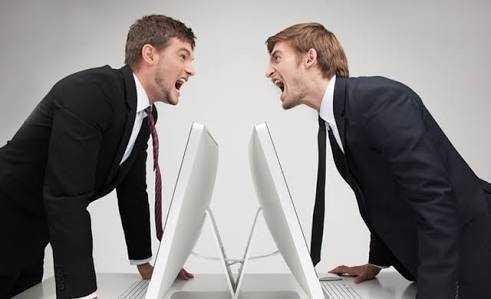 4.Be honest- If you recommend someone for your company, when he gets hired, he will be grateful and if he is helpful in the company, the company will be happy also and may give you referral bonus. But what happens when you recommend a friend you know is not good for the job? You may get a referral bonus and an appreciation from the staff but it could end to disaster for the company. How will they like you when you were not honest with them? You recommended a lazy and inconsistent fellow but you claimed you knew him for ages and that he was very good.
Don't be Immoral-- Dont date or flirt around with different colleagues at a time. If you fall in love with a colleague, keep your love affair away from work. If you happen to be dating the boss ( which is not necessary most times), don't use that to undermine your colleagues. Is dating allowed for members of staff? If not be focused , else you lower people's opinion about you and before long, no one will like you or have your back. How about the one who runs down fellow colleagues before a manger when he too was part of the failed project? You can't have their love in the end.
Well, these are just suggestions and there are many more you can find or get from counsellors. However if you practice these found in this post, you will have a good working environment and you will be free to work as a team with others.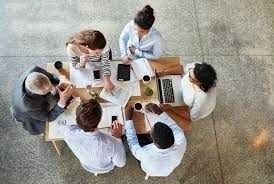 Your work place is where you spend most part of your day. Make it a haven, make it peaceful, the stress from the job itself is enough. Work happily in a healthy and friendly environment. But don't forget, you need to play your role. . Don't wait to be loved. Show love too.
Compiled by @adoore-eu on behalf of @euronation
All images
---
---
---
@euronation is a team of people with common goals and desires. The team was created with the intention to create awareness around Steem ecosystem, getting new members on board the program, nurturing as well as mentoring towards excellence and helping them to find strong footing in the program. We guide new members on the ethos of Steemit, how they can be creative and come up with amazing ideas and impact the community at large.
The Team Is Made Up Of These Erudite Steemians:
@eurogee @adoore-eu @edith4angelseu @smyle @sweetestglo-eu @drigweeu @dray91eu @jeaniepearl
Join us on Telegram and whatsaap through the below links: