---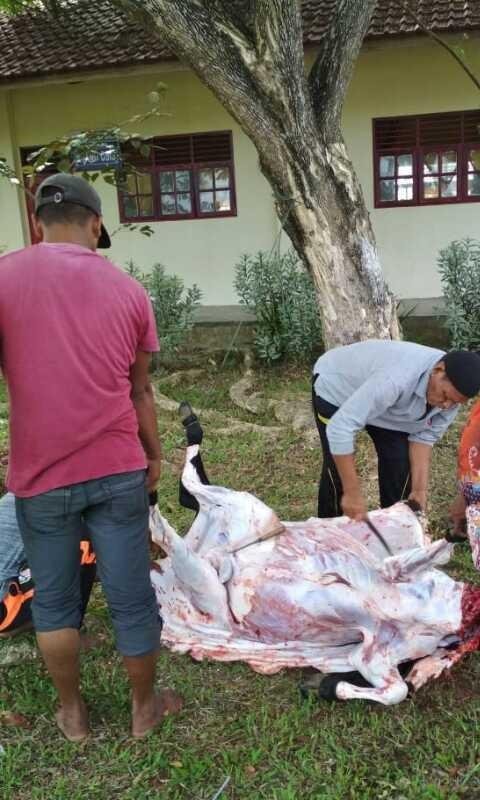 Hallo sahabatku semua, Bagaimana kabar kalian hari ini? Semoga sehat-sehat saja ya? Sahabatku, hari raya Idul Adha identik dengan pemotongan sapi kurban. Oleh karena itu pada kesempatan kali ini saya ingin memposting tentang pelaksanaan pemotongan sapi kurban di sekolah saya. Silakan anda lihat foto-foto yang saya bagikan disini.
Hello my best friends, how are you today? I hope you are in healthy now.My friends, Eid al-Adha is identical to slaughtering sacrificial cows. Therefore, on this occasion I want to post about the implementation of slaughtering of sacrificial cow in my school. Please look at the photos that I shared here.
---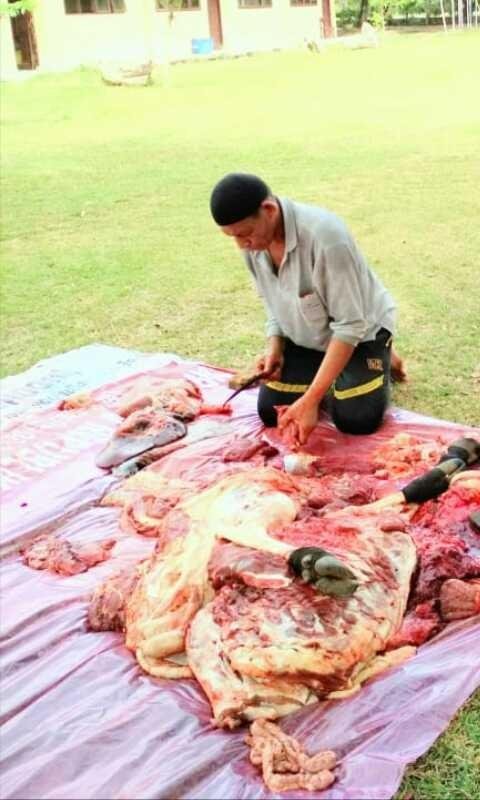 Sahabatku, pemotongan sapi kurban di sekolah saya berlangsung pada hari Senin tanggal 12 Agustus 2019 atau tepatnya pada hari raya kedua.
My friend, slaughtering of sacrificial cow at my school takes place on Monday, August 12, 2019 or rather on the second holiday.
---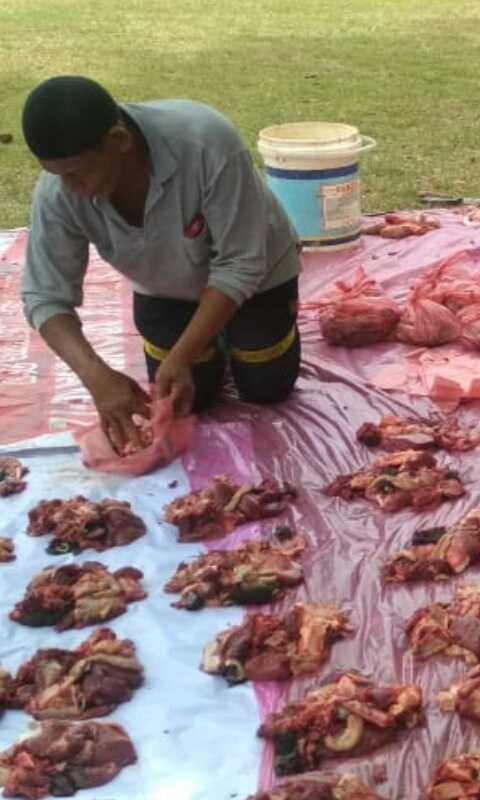 Pelaksanaan dimulai jam 8 pagI, dimana sapi disembelih oleh beberapa orang lelaki yang berpengalaman. Setelah itu sapi lalu dikuliti yaitu dipisahkan antara dagingnya dengan kulit sapi.
The program starts at 8 a.m., where cow is slaughtered by some experienced men. After that the cow is skinned, which is separated between the meat and cow skin.
---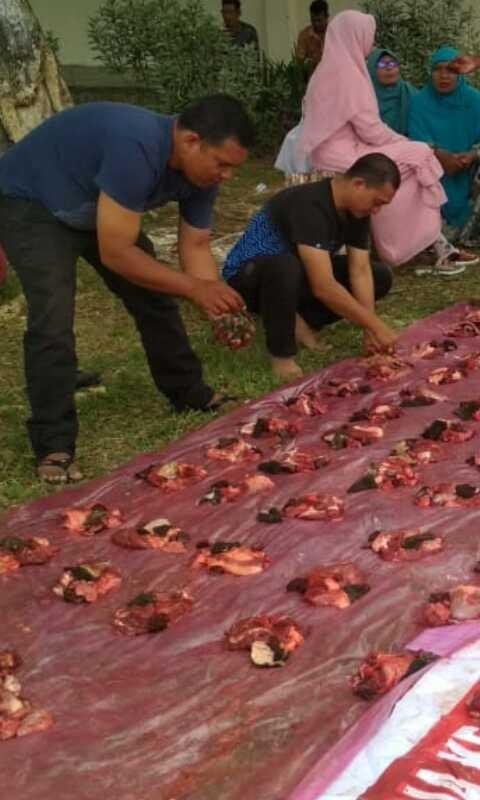 Kemudian daging dan bagian-bagian tubuh lainnya langsung dipotong potong kemudian daging dipisahkan menjadi 95 bagian daging tumpukan. Hal ini karena penerima daging kurban berjumlah 95 orang.
The meat and other body parts are cut immediately then the meat is separated into 95 parts of pile meat. This is because there are 95 recipients of sacrificial meat.
---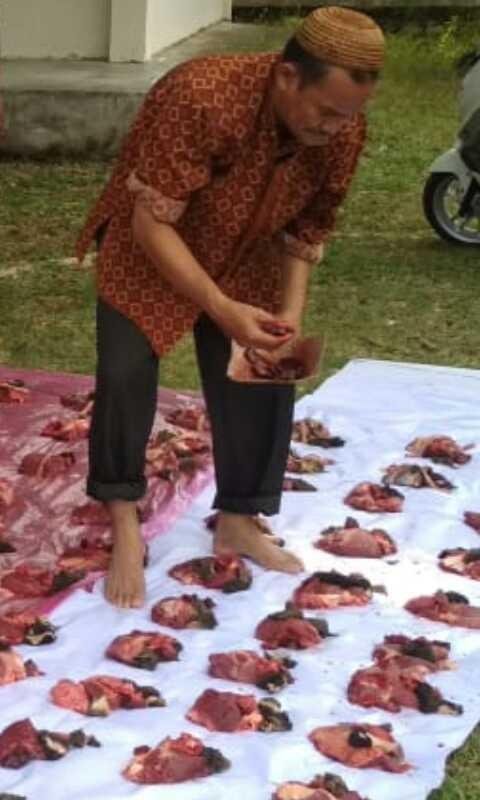 Setelah daging selesai dipisah-pisahkan, daging dimasukkan ke dalam plastik lalu dibagikan kepada yang berhak menerimanya. Sekian postingan saya kali ini. Semoga bermanfaat dan salam.
After the meats are separated, the meats are put into plastic bags and then distributed to those entitled to receive it. This is all my post this time. Hopefully useful and greetings.