CANTIKNYA PUTRI DIRGAHAYU
---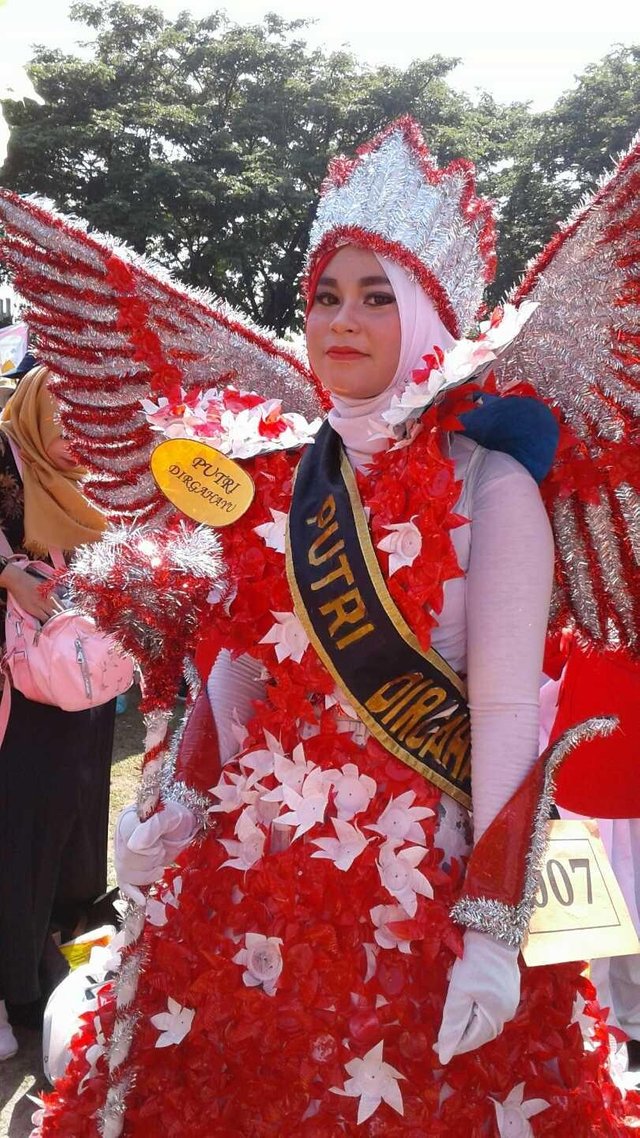 Selamat malam sahabatku semua. Bagaimana kabar kalian hari ini? Semoga sehat-sehat saja ya? Sahabatku, kali ini saya ingin membahas tentang putri dirgahayu yang saya temui di acara karnaval beberapa hari yang lalu. Saya akan membagikan foto-fotonya disini. Bagaimana pendapat anda semua?
Good evening, my friends, how are you today? I hope you are always in healthy. My friends, this time I want to discuss about the princess dirgahayu that I met at the carnival a few days ago. I share some photos here. What is your opinion?
---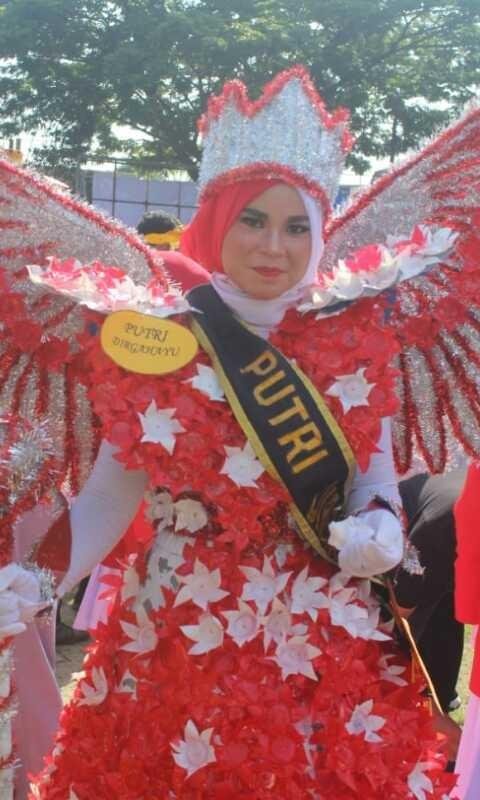 Sahabatku, dirgahayu berarti berumur panjang. Nah, yang menjadi putri dirgahayu tentunya haruslah seorang remaja putri pilihan dengan tinggi dan berat badan seimbang. Disamping itu harus memiliki fisik yang kuat dan memiliki penampilan yang menarik.
My friends, dirgahayu mean long life. Well, who was that will be the princess dirgahayu ? Of course must was a teenage girl with a balanced height and weight. Besides that, she must had a strong physique and an attractive appearance.
---
Putri dirgahayu akan memakai pakaian yang berwarna merah putih. Hal ini senada dengan bendera negara Indonesia yaitu warna merah putih. Putri dirgahayu juga akan memakai sayap yang berwarna merah putih. Sayap sang putri melambangkan lambang negara Indonesia yaitu burung garuda.
Princess dirgahayu wore red and white clothes. This was in accordance with the Indonesian state flag, red and white. Princess dirgahayu also wore red and white wings. The princess's wings symbolize the symbol of the Indonesian state, the eagle.
---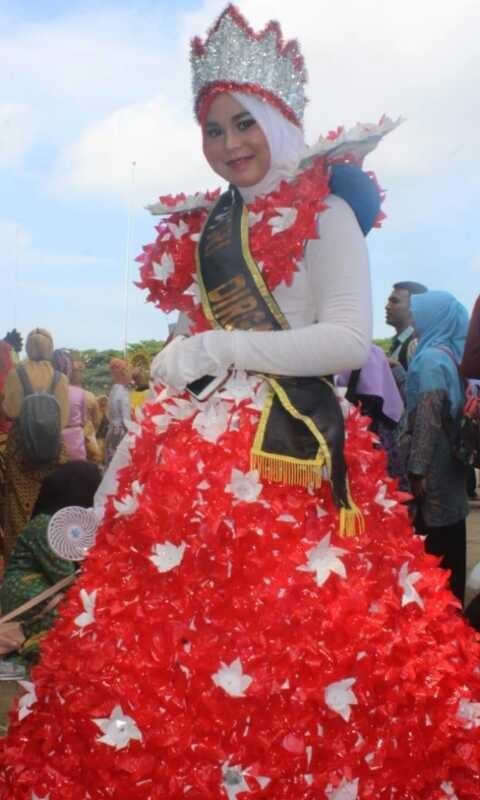 Putri dirgahayu akan berjalan di depan barisan peserta karnaval dan akan menjadi pusat perhatian masyarakat. Demikian postingan saya kali ini. Semoga bermanfaat dan salam.
Putri dirgahayu walked in front of the line of carnival participants and would be the center of public attention. Thats all my post this time. Hopefully useful and greetings.