It was a while ago when I get so enthusiast about #blockchain, then #ethereum, then #steem but preparing a proper post on my computer wasn't comfortable enough for me (because i am always in move and opening my ThinkPad just focusing on work) and mobile applications were in alpha/beta with a lot of bugs back then.
Now i give it a try again.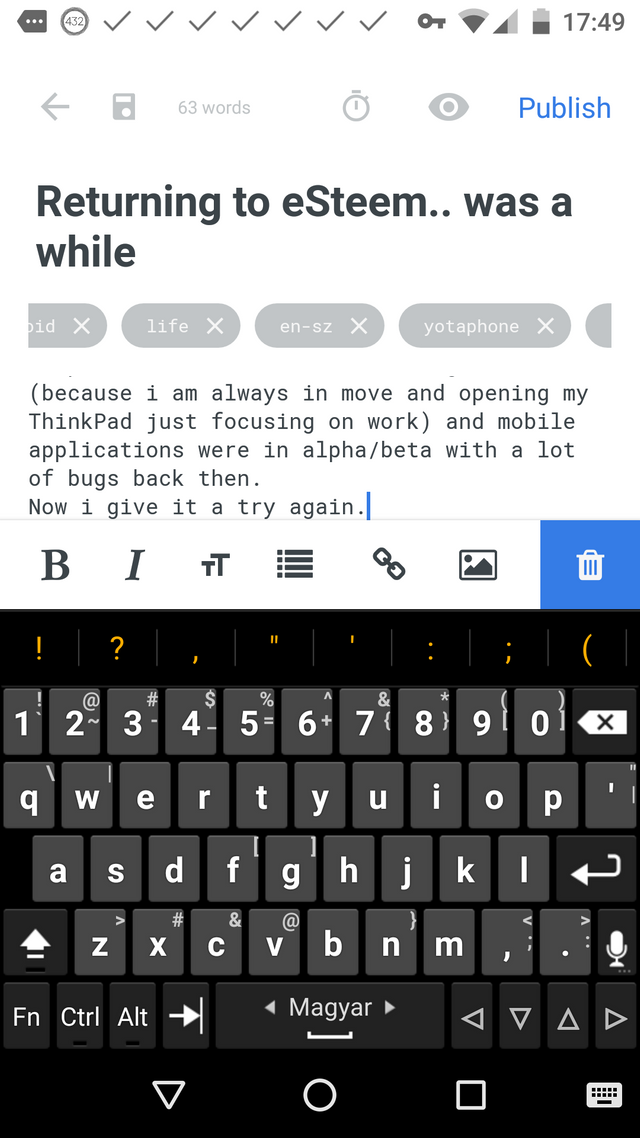 The disappointment
I almost removed the application after the
Fail!

Network Error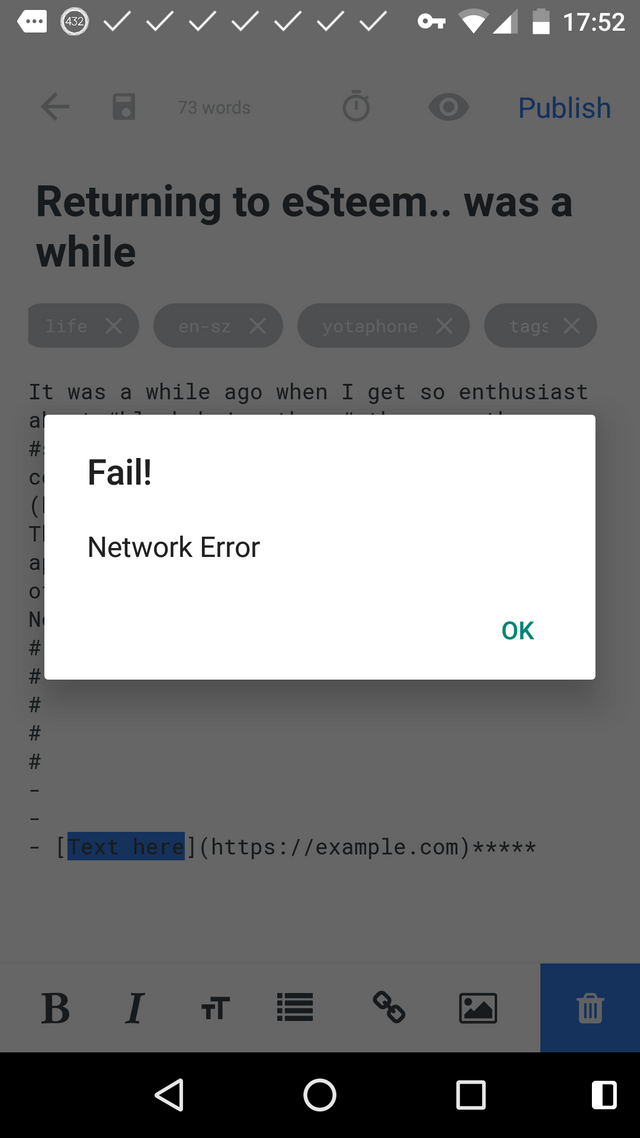 …then just realised my VPN was blocking it. Would be nice to know more about why, but not now.
Thx @eSteem