I am fond of eating Fruits and we cant deny the benefits of fruits. Every fruit has its own benefits . Every fruit has its value individualy. Like apple is a mean of energy and it makes more blood in human body. An apple eaten in the morning keeps you fit and active whole the day. Different people like Different Fruits. Some people like apples while some like grapes. And others like Melons.
I love to eat every Fruit that is availbale in the market. Either it is apple or Melon. I have heard that Melon helps kidney patients. Melon improves health of kidneys.
My Brother bought Some Melons From the market. And we eaten Melons Today. What we bought From thecmarket is ewually divided among the all family members. So everyone is treated equally. Hahaha.
We have eaten Melons after a long time. And it was really so much sweet and tasty.
Here is the Shot of Melons that i have taken Today,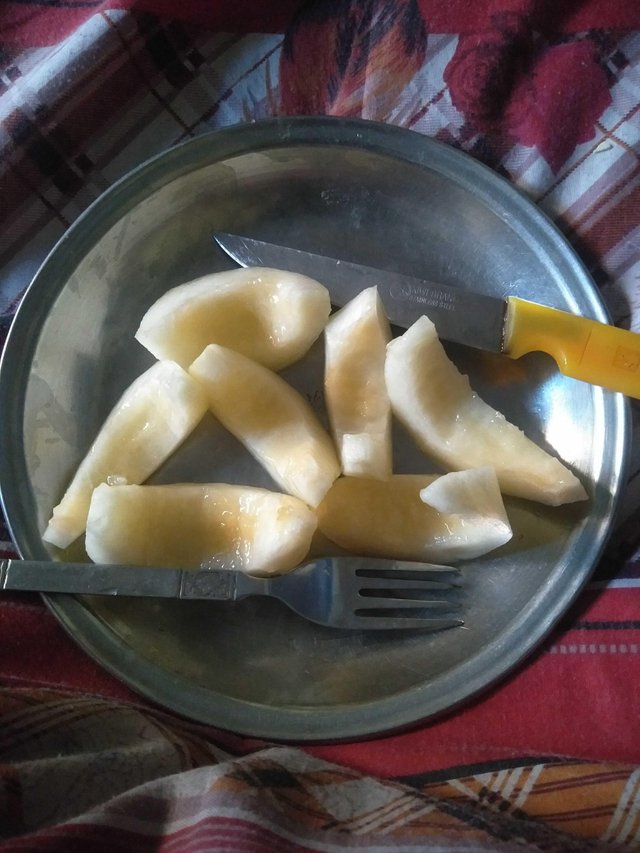 You can see that how much delicious it is looking. I enjoyed it fully. I hope you like it.
What Do you think?
What Fruit you like the most?
Let me know your thoughts in comment section.
About me:
I am a student of physics and expert in mathematics. I love solving math questions. I am posting daily 1 post about mathematics.Moreover i am helping my dad in my spare time.
Im posting my opinions and thoughts .I am a member of linkseven77 project.
If you like my work then give an upvote or a resteem.
Thanks to @nuthman @nathanmars @madushanka @mermaidvampire .
Follow me at twitter
https://mobile.twitter.com/coolguy2224
Follow me at facebook
https://mobile.facebook.com/atif.jabbar.184
Follow me at telegram
@coolguy2224