Hello Steemians,
I Hope you are enjoying your weekend.
---
Today, I am gonna share a post with you guys through which you can earn $5 every month in your paypal account. Trust me this is not a scam or anything because I will be sharing the proof with you.
I have joined this project in the month of August and I received my first payment of $10 in the month of October and from October onwards I am earning $5 every month via Paypal and then directly to my Bank account.
Now I will explain a bit about what you need to do.
The project is by famous UTest Website and the name of the project is Research Project in which they are looking for individuals to participate in the research project and for participation one needs to install an application in the mobile phone (the detailed instruction will be given by uTest when you join the project) and all you need to do is to keep the application installed for which you will be paid $5 after 15th of every month.
They were not accepting new researchers after 23-10-2018 but now they are accepting new participants who are meeting the conditions mentioned below:
They are now accepting new Android participants located in the US only; and are accepting new iOS participants located in either the US and India
Location: India or US
Mobile OS: iOS 10.0 or above (US + India); Android 6.X or below (US only)
Mobile Device: iPhones (US + India) or Android mobile phones (US only); sorry, no iPads or tablets!
Age: 13-35 (Parental consent required for ages 13-17)
and to participate all you need to do is to give me your Name and your Email-Id in the comment sections so that I can refer you and after that you need to wait for the email from utest side, which you will receive within 7 days and after receiving mail from utest, you are ready to go, you will receive another email with full detailed instructions on how to install and use the app.
Now here are proofs of my earnings: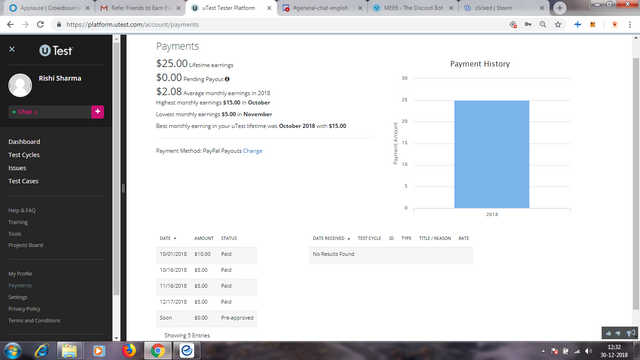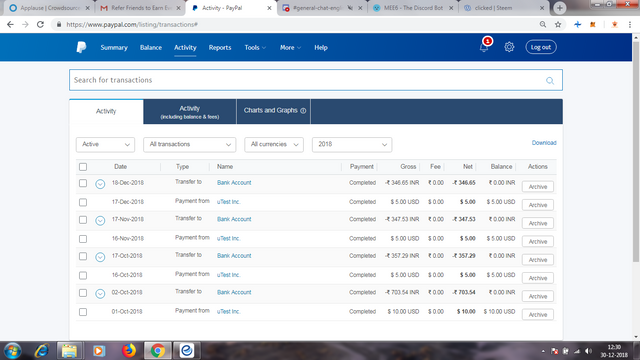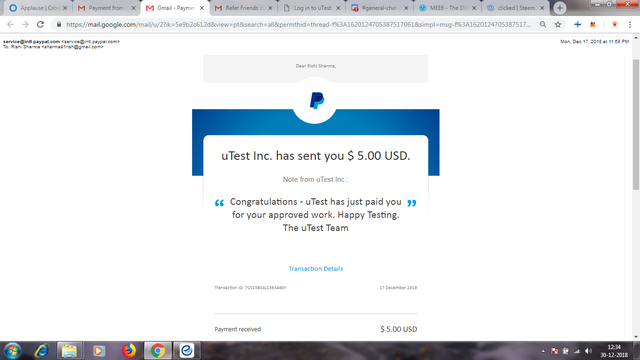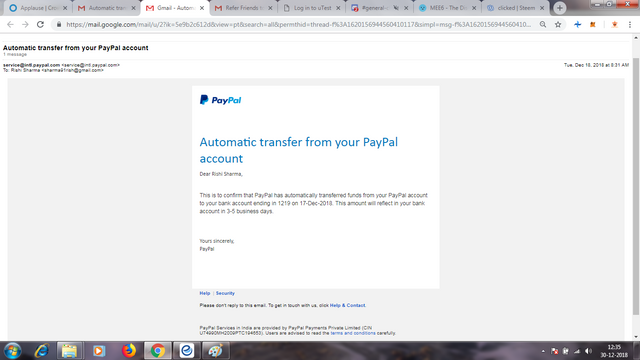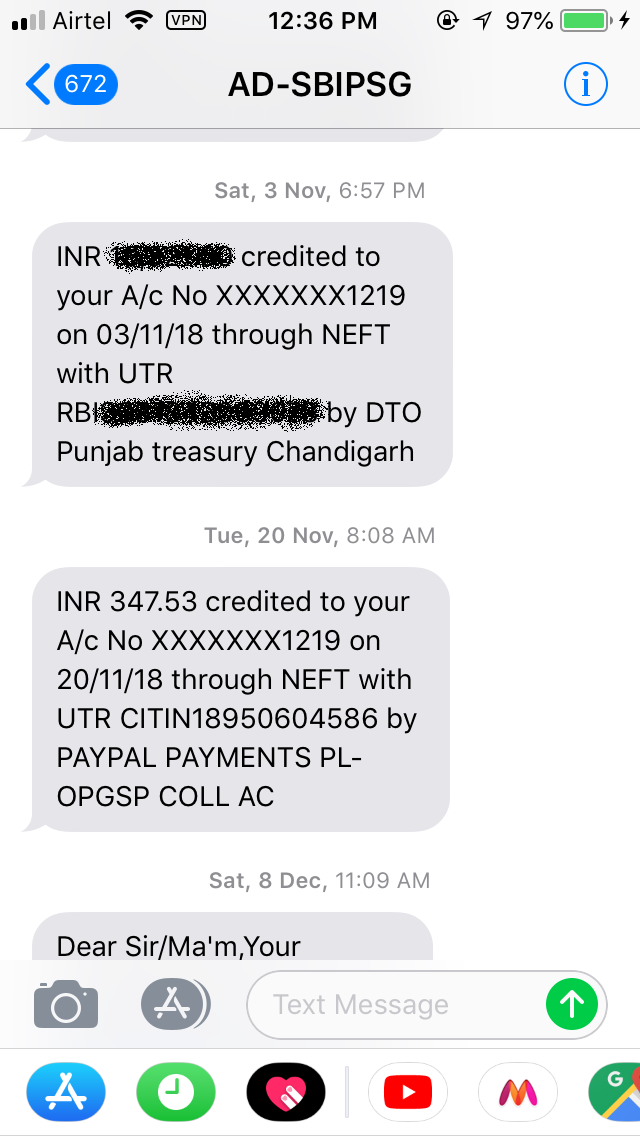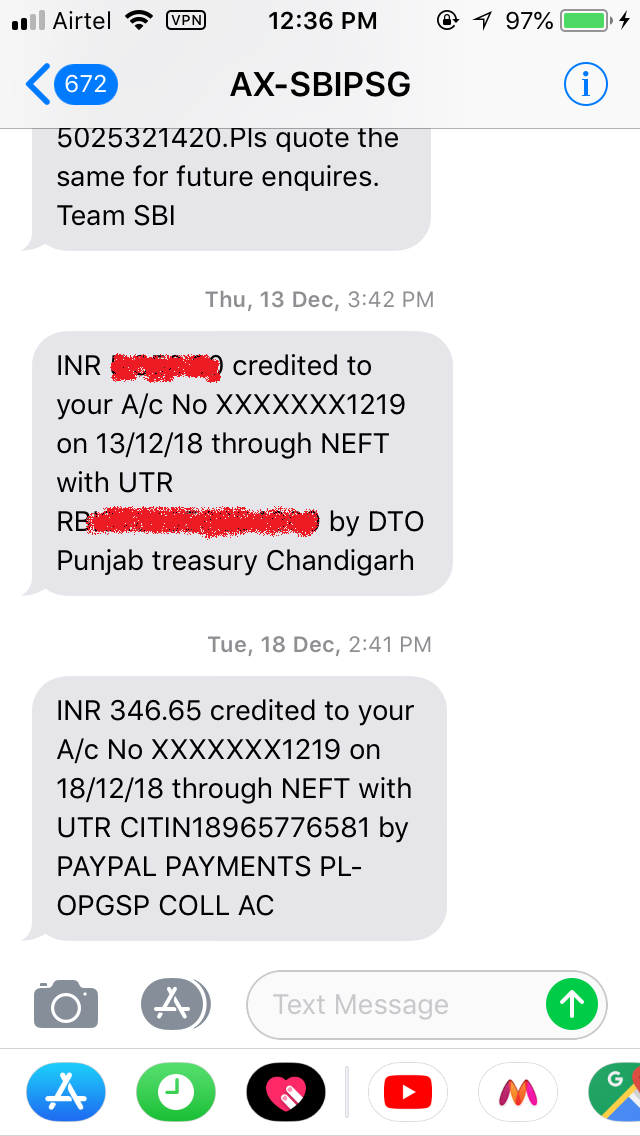 So guys what are you waiting for drop your Name and Email-id in the comment section and keep in mind to follow the eligibility criteria before giving your name and email-id.
Soon, I will be back with another post.
Till then Keep Steeming.
Thank You
@Clicked


Join us @steemitbloggers
Animation By @zord189

| iOS | Android |
| --- | --- |
| | |

eSteem.app | GitHub | YouTube
Telegram | Discord