Hello dear friends!
Farmers have trouble in cultivating less capital. As we all know that instead of the hard work the farmer produces, its production capacity is less than its production cost, which is why every time he has to suffer losses.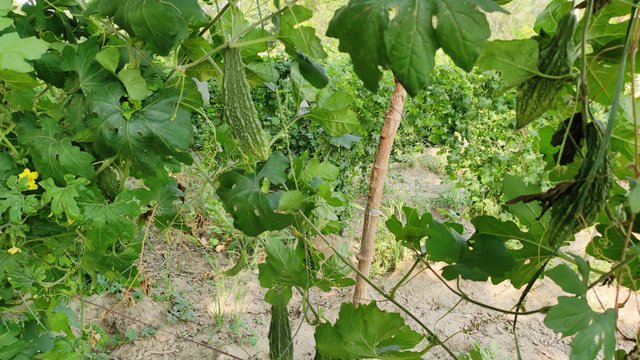 In this order, we are going to talk about bitter gourd farming today. Although the cost of bitter gourd is not very high, it requires very hard labor and more costs to grow it. For the first time to prepare the cultivation of bitter gourds, the fields are plowed twice and the farm is left to dry.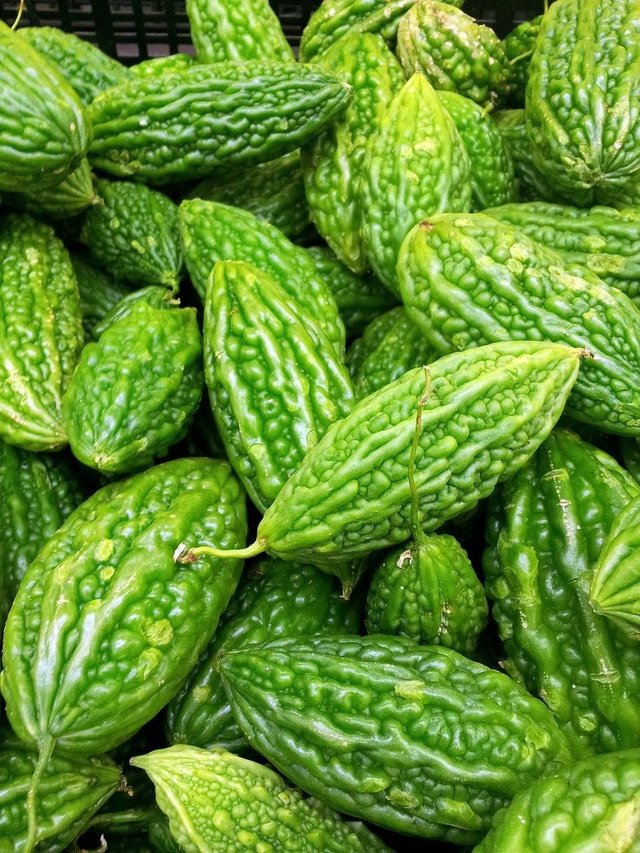 source
When the weeds are destroyed from it, again it is planted and filled with water, and long drains are formed in the condition of moisture. Bore seeds are planted on these drains. After this, when germination of bitter gourds and bitter gourd plants begin to grow slightly, then pesticides and fertilizers are added. In addition, they are also weeding.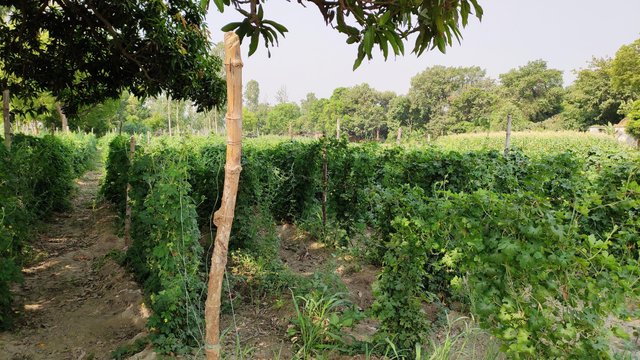 Due to the bitter gourd plants do not dry, they are irrigated from time to time. Bitter gourd is also used as a vegetable. Since bitter gourd grows in the form of a vine, therefore it can not grow on the ground. For this, long long lodge of bamboo are thrown in the middle of the drains and those bamboo pieces are long Long wires are tied up so that the bitter grooves rise above them. This is done because there is more chaos due to the rotting of bitter gourd from living on the ground.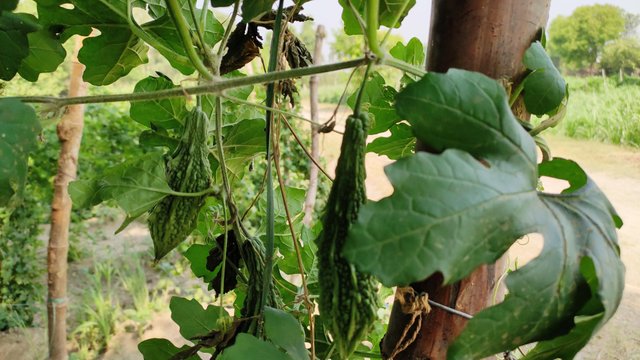 Farmers earn money by sending these bitter gourd to the vegetable markets or local markets. In these pictures, you can understand this by looking at this thing well. However, some places are sown for their seeds. When they are ripe, they are taken out and collected in one place, and then their seeds are rubbing them by removing the seeds in a sieve-shaped vessel. Then they are cleaned with water.

After that, they are dried and sold in the market. The oils produced from seeds are very expensive and their seeds are sold at very good prices. Their peels are placed in the corner of the field to rot and it becomes rotting fertilizer.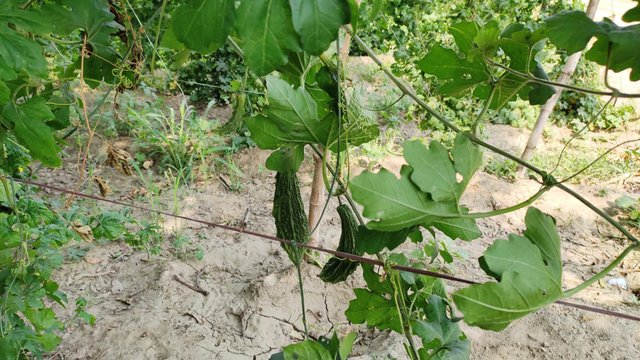 These seeds are very light among them, due to which the quantity of seeds in excess of 1 kg of seeds comes. Farming bitter gourd is cultivated in this way.
𝕊𝕥𝕒𝕪 𝕥𝕦𝕟𝕖𝕕 𝕨𝕚𝕥𝕙 𝕤𝕥𝕖𝕖𝕞, 𝕤𝕡𝕣𝕖𝕒𝕕 𝕝𝕠𝕧𝕖 𝕒𝕟𝕕 𝕙𝕒𝕡𝕡𝕚𝕟𝕖𝕤𝕤.
You can fallow me on twitter-[https://twitter.com/certain95674252
Youtube channel-https://www.youtube.com/channel/UCftS7IxT0B2jqmmqvOldgUQ
Instagram-https://www.instagram.com/p/BsJ9FMflUVY/?utm_source=ig_share_sheet&igshid=6sxjsel5ek44