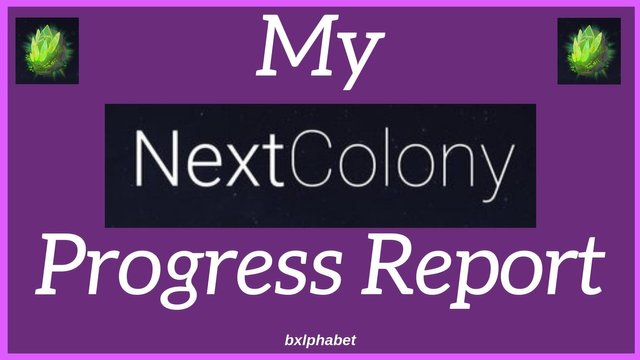 This is my 9th update for playing @nextcolony. I started playing free2play in early May. I was doing weekly updates, but the last one was about three weeks ago. Here is where I am at now with comparison to the last report:
I am still only working to:
Increase Coal and Ore Storage
Increase Copper and Uranium Production.
These four focuses have been mine for over two months and will not change for months to come at the rate I am going. I spend a couple of minutes a day on @nextcolony and plan to keep doing so.
My Copper Mine is 17 this week and was 16 last time

My Uranium mine 18 this week and was 16 last time

My Coal Depot is 17 now and was 17 last time

My Ore Depot is 16 now and was 16 last time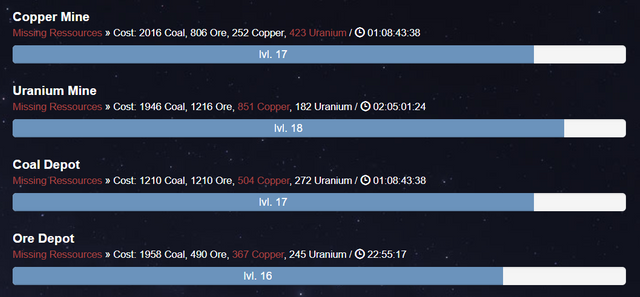 So you can see I am progressing quite slowly though I enter the game each day.
Today I can upgrade nothing out of my 4 targets. All of these need more skills.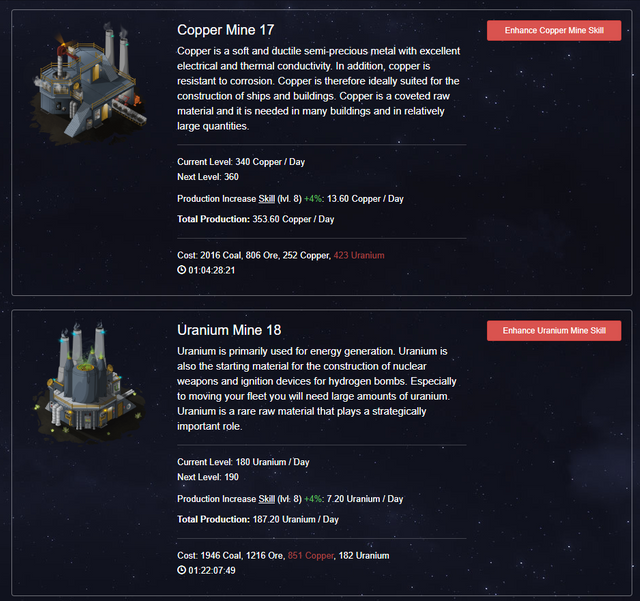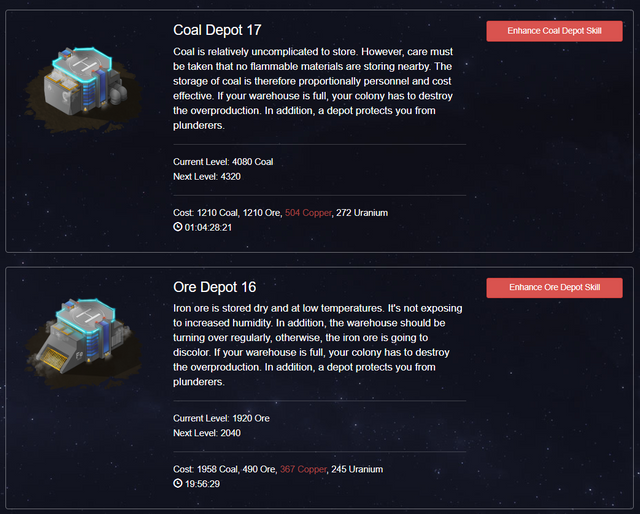 My meta skill level is now at 234. It was at 221 three weeks ago. So this is my fastest growing metric of all.


I might be progressing very slowly, but at least I am moving on. I will be back soon with another update.
Thank you for watching, and any advice will be gladly taken!