It was really nice to be able to join the Steemit Masterclass again, eventhough I was there only to lend my support for the SteemXP community who was the organizer. It was conducted on the 30th November and 1st December, a one and a half day session. The response was really good as 20 people has enrolled for it. I missed yesterday's session and this morning's session, but I was really thankful for able to join the evening session.
---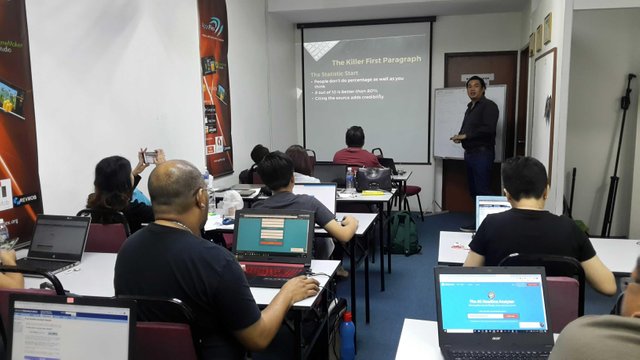 ---
There are 6 trainers for the Masterclass. Thank you to
@bitrocker2020
,
@danieldoughty
,
@viverridae
,
@veenang
,
@bboyady
and
@wilsonkoh
for volunteering to teach and share their experience. Besides
@bitrocker2020
, the other trainers are actually participants of the first Steemit Masterclass held in March this year. In less than a year, they are now more than capable and competent enough to become a trainer themselves. It's a huge development in leaps and bounds. A big congratulations to them. You guys are awesome.
It was a real privilege to meet @moovit too. He shared a very interesting collaboration project between Invech and the government of East Timor (Timor Leste) to develop the country by adopting the blockchain technology, and they even contemplated to use crypto as its national currency. This really is an astounding idea indeed. I guess, East Timor will be the first country in the world who would be adopting such system.
---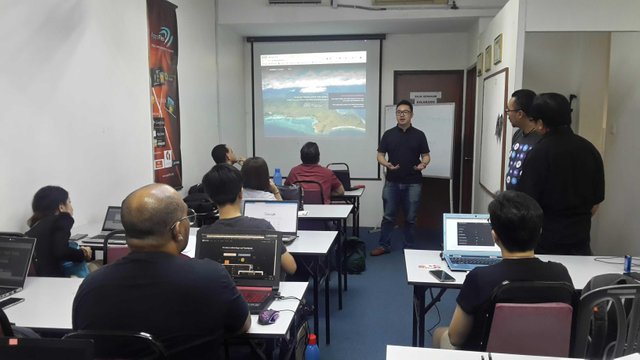 ---
There are some feelings of dejavu and emotional rush when I listened to the trainer's presentations. It reminds me back to the time when I was seating for the Masterclass myself. Back then
@maverickfoo
,
@deborism
and
@bitrocker2020
was the trainer. The presentation slides especially those used by
@danieldoughty
belongs to
@maverickfoo
, which was used during the 1st Masterclass. It was emotional indeed to see those slides again.
I really hope that all of the participants was able to digest everything that they have learned from the Masterclass. It will take time to master all of it, but slowly they will get the hang of it. Just like when we all first started in Steemit. It's a long journey, and there are many new dApps being introduced in the Steem Blockchain from time to time. There are many ways to create contents now, compare to when Steemit first started. There are no more excuses not to be able to create a content and post it. There are so many choices nowadays.
---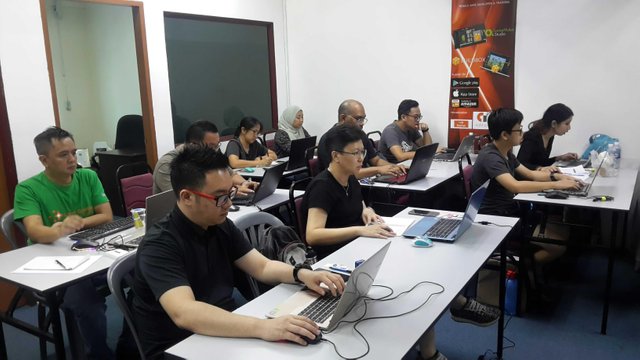 ---
To conclude my post, I hope there will be more participants in the next Masterclass. And with Invech as our SteemXP partner, I believe Steemit can garner more audiences and new registered users in the very near future. And for all the participants who has joined the Masterclass, I wishes you all good luck, and an enjoyable journey in Steemit.