Last Thursday on the 1st November 2018, our Steemit community held a meetup at JL Cafe. All co-founder of SteemXP has been invited to join the meeting, but due to unforeseen problem, a few couldn't make it at the last minute. We have planned to have this meeting for several weeks, but we were just unable to determined the right date and time so that more people can join. Nevertheless, we have to somehow pick a date and stick with it so that we can proceed with the meeting.
---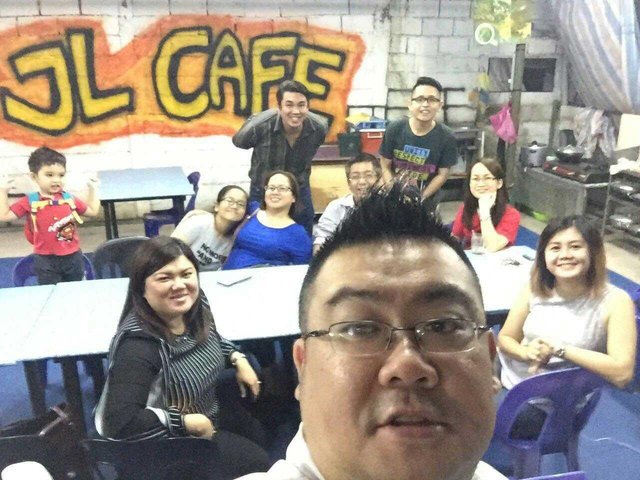 Picture courtesy of @veenang. I totally forgot to take a picture of the meeting.
---
We haven't had a proper meeting regarding SteemXP visions and purpose since it was established roughly about 4 months ago. The community is getting bigger each day, and today we even have members from Vietnam, Indonesia and even from the Phillipines. We hope more will be able to join as SteemXP is a platform for them to learn about Steemit and getting support and help from other members.
As usual, the meetup was held in a casual manner. Our leader and Steem Ambassador @danieldoughty shared his insights and ideas about SteemXP and how it can be further improved so that it can support the members, especially the newbies. It is a tough challenge, but we all are confident enough that it is achievable. There will be hiccups along the way and some changes might have to be done to evolve the community further as per demands and situations. Changes are deemed necessary for further improvements in the future.
We were also informed that SteemXP will be getting more supports from other communities and Steem Whales alike, hopefully it will happen soon as this will further strengthen the community so that we can support more members. Hopefully our Steemit big-brother and witness @bitrocker2020 will be able to spread the good news somewhere near in the future.
The meetup attendees:
@danieldoughty, @viverridae, @matthewdoughty, @veenang, @gelfire, @bboyady, @melindajamulis, @verasj, @celo769 and me @beverlyjoe.
Hopefully, more members will be able to join next time.
---
Who Am I?
I am an Engineer working for companies that specialises in Electrical, ELV and Mechanical contract works for High Rise Buildings, Shopping Malls, Housings and Electrical Sub-Stations.
I was first introduced to Steemit in December 2017, but I was only active blogging in January 2018. Since then, I've been writing almost everyday. There is no specific title that I blog about, I write almost all types of topics that came across my mind or things that interest me. Now, Steemit is part and partial of my life. Through Steemit I began to learn new things and meet strangers that now I called friends. It's an enjoyable journey so far, and hopefully Steemit will be an enjoyable experience for you too.
---
My Motto In Life
"Live Your Life To The Fullest, Stay Healthy, And Be The Beacon Of LOVE For People Around You"