Fachry Husaeni, pelatih timnas U-16 Indonesia asal Aceh (Fachry Husaeni, U-16 Indonesia national team coach from Aceh).!!!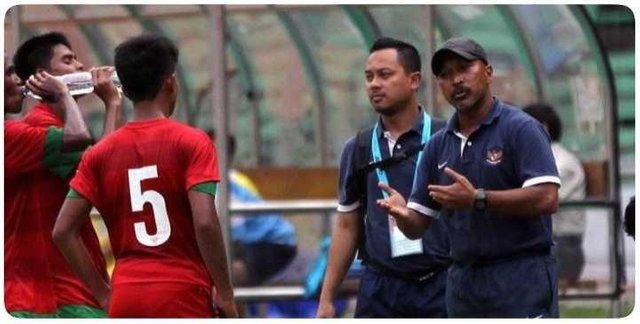 Hallo sahabat stemian, apa kabar anda hari ini?, Semoga dalam keadaan sehat dan selalu ceria, pada kesempatan kali ini admin sudah menyiapkan pembahasan menarik tentang pelatih yang sedang dilirik ribuan mata masyarakat Indonesia khususnya pecinta bola yang haus akan gelar.
Hello, dear friend, how are you today? Hopefully, in good health and always cheerful, on this occasion the admin has prepared an interesting discussion about a coach who is being glimpsed by thousands of Indonesian people, especially soccer lovers who are hungry for a degree.
Fachry Husaeni namanya Kelahiran 27 Juli 1965 di Lhokseumawe Aceh ini adalah pelatih dari timnas Indonesia U-16 yang sedang berlaga di kompetisi Piala AFF U16, empat kemenangan beruntun Garuda muda membuat nama Fachry Husaeni muncul kepermukaan, dimana garuda muda melibas 8-0 Filipina, kemudian mencakar Myanmar dengan skor 2-1, mengoyak Vietnam 4-2 , hingga mencengkram Timor Leste dengan skor 3-0.
Fachry Husaeni, whose name was born July 27, 1965 in Lhokseumawe, Aceh, is the coach of the Indonesian Under-16 national team which was competing in the AFF U16 Cup competition. clawed Myanmar with a score of 2-1, tore Vietnam 4-2, to grab Timor Leste with a score of 3-0.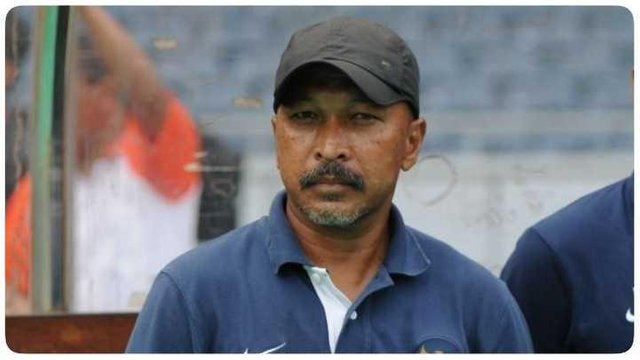 Pria dengan tatapan Garuda ini mampu membuat pemain umur 16 tahun seperti pemain yang tanpa lelah penuh juang bahkan penuh rasa cinta hingga meneteskan air mata.
The man with Garuda's gaze is able to make a 16-year-old player like a player who is tirelessly full of fighting and even full of love to tears.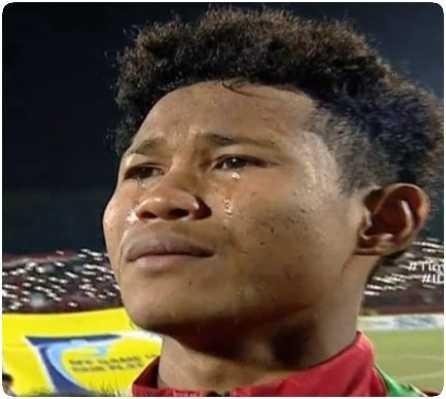 Fachry Husaeni sebelum menjadi pelatih adalah pemain bola yang menjadi penguasa lini tengah di klub pupuk Kaltim atau sekarang lebih dikenal dengan sebutan BONTANG FC pada era 1990-an bahkan Ban kapten selalu tersemat pada dirinya.
Fachry Husaeni before becoming a coach was a soccer player who became the ruler of the midfield at the East Kalimantan fertilizer club or now better known as BONTANG FC in the 1990s even the captain's tire was always pinned on him.
Fachry Husaeni juga sering menjadi pemain yang membela timnas Indonesia pencapaian terbesarnya saat membawa timnas Indonesia masuk final SEA Games 1997 di Jakarta, dan semoga tahun ini dimana SEA Game juga digelar di Indonesia Fachry Husaeni tidak hanya akan membawa Indonesia ke final melainkan bisa menjuarai Piala AFF U16.
Fachry Husaeni is also often the player who defends the Indonesian national team his biggest achievement when he took the Indonesian national team into the 1997 SEA Games final in Jakarta, and hopefully this year where the SEA Game was also held in Indonesia Fachry Husaeni will not only bring Indonesia to the final but can win the AF16 U16 Cup .