It's a cheap, plastic, point and shoot camera
manufactured in Minsk, Belarus back in the Soviet era. I'm talking about the Belomo Elikon 4
The name is inscribed on the camera in Cyrillic, naturally, so when I first go the camera it took me a while to find information about it online. It finally occurred to me that I could just find a Cyrillic character map online and cut and paste the characters individually to spell Эликон-4.
I took the camera for a spin in London last winter with some Lomography film to see if I cold get some of those dreamy quirky Lomo photos I see around.
The Elikon-4 wont win any photography awards, but it sure was fun to shoot.
---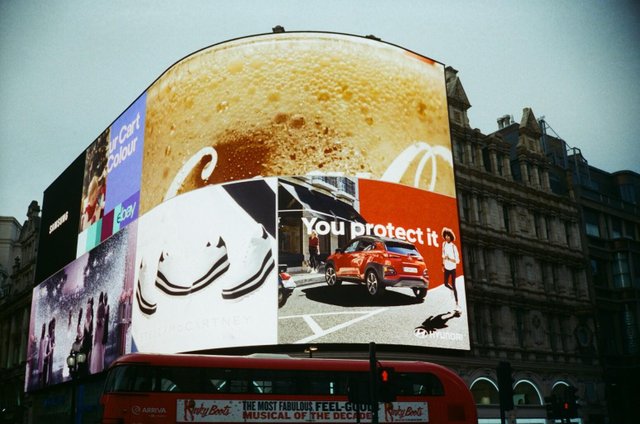 The weird colours of the Lomography film and the plastic lens of the camera - and it's tendency to vignette - did create those Lomo shots I was after. It really gave London a moody feel.
---
I made a video about it if you fancy

---

Peace and Love ✌🏿
Adé
All copy and photos are original content by me.
© adetorrent.com