The Godfather of All E-sports. FIFA Ultimate Team Is One Of The Best Online Game Modes of Any Game.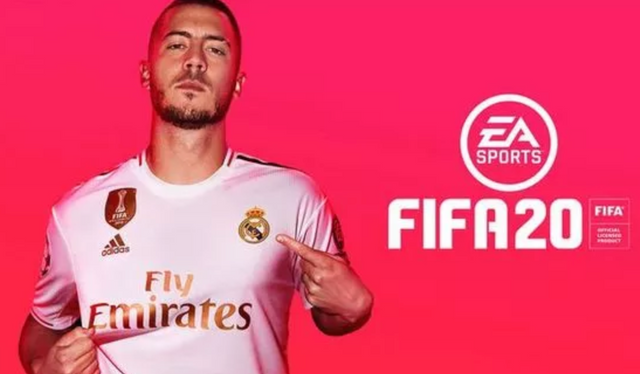 source
I used to be a bit of a gamer but unfortunately I have a 3 year old that doesn't like gaming. She is more of a jigsaw girl. But there is still one game I buy every year and that is FIFA. I was never a fan when I was young. I used to buy it but my friends always bet the shit out of me. 7-0, 8-2, 10-4, 23-2. I don't hold grudges whatsoever so I just let on to my friends that I didn't buy the game for a few years. It is shit I declared. What are you all doing playing this while you can be a man of the world chatting to the opposite sex. Meanwhile I used to go back to my dingy little lair and practice my shooting. You could only score from 1 angle back then so I began to perfect this sacrificing not losing my virginity for another few years. All for glorious vengeance.
I am finally reaping the benefits of my delayed transition to manlihood in the present day with FIFA Ultimate Team or FUT for short. This is by one of the best games you can play online at the moment. Taking opponents on from all the 4 corners of the globe. There is nothing quite like getting a last minute winner against a guy that is arsing around with skill moves. Here are a few examples of FIFA rage.

source
Ultimate Team
So what is Ultimate Team. So basically you have to build your own squad of players to compete against the world. Each match you win you get coins to buy more players. The better the player the more money he costs. You can also compete challenges to obtain packs with certain players in them. I was lucky to get a pack last night with Mane in it. He cost 440,000 coins. That is alot of games of FIFA so I stroke gold. Here are a few people hitting the jackpot. It means so much to them

You can also buy FIFA points that can buy packs. You never know what you will get in a pack. You are guaranteed a certain type of card such as a gold player. But there are hundreds of gold players. There was one kid in Germany that took his dads credit card and spent 6000 quid on packs. So quite a few people are angry with EA by bringing the money element into the game.
At the moment I have a decent team. I got most of the players in packs that I won for doing certain things. I purchased Robinson on the transfer market. I am trying to sort my centre halfs out next. Maguire is not a top defender in Fifa 20. He is not bad but his stats are not the best. I dunno if I am happy with Chelsea
and Arsenal defenders either so I am gonna go off and buy two better defenders as some as I win a few packs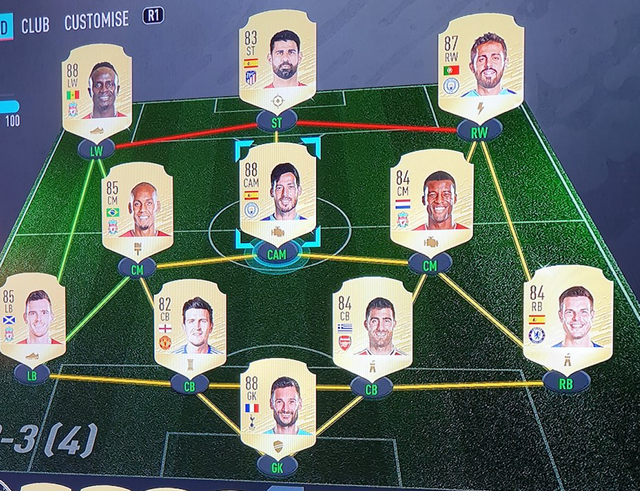 If you look at the linear links between the players , this is their chemistry. If a player plays with another player at the same club then their chemistry will be good (green). If they play in same league then it is yellow and if there is no national or league similarity then there is red chemistry. The players link up better with a higher chemistry.
FUT is divided up by divisions so that every player is allocated for. The big boys play in division 1 and compete in the FUT championship. These are the elite players and some of them have made millions off youtube plus regional events winning competitions. FIFA is huge in Europe. The fact that footballers game of choice after fortnight is FUT increases its popularity.
Strategy
Every game you play in FIFA is different. This is what I love. Every player has a different style. It is really similar to the real thing. If you have a weaker team then you have to be strategic to overcome your opponent. There are horses for courses also and some opponents just do not suit your style and beat you. Some players are stylish, some are direct, some are tikka takka. So if anyone would like to take me on ON the PS4 version then let me know in comments and we can set up a date and time for a game. 50000 sports if you can beat me. It may go some way in repairing the teenage anguish.