EosStore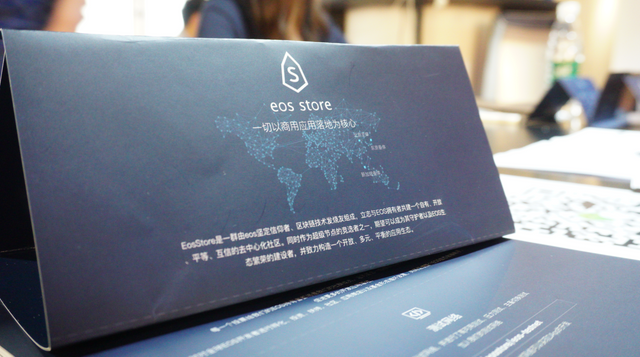 On May 20th, a salon themed on "In the eyes of a block chain geek, what technology does EOS BP need?" was held by EosStore at Garage Café at Z-innoway, the Holy Land for many entrepreneurs. During this sharing, Vincent Luo, a partner of EOS Capital and marketing director of EosStore, made his speech on the core expectation of EosStore as realizing the practical use of commercial-scale Dapps. Simon Wang, responsible for the technology of EosStore, shared the technical preparations EosStore had done for this BP election.
Now there are only less than half a month before launching EOS MainNet. Meanwhile, global teams kept a high profile on the participation of 21 BPs election. Accordingly, in early May, at least 44 BP candidates come from China or their core team members are ethnic Chinese, which accounts for a half of the number of qualified candidates. We are proud to say EosStore came out on top at all criteria among all EOS BP candidates.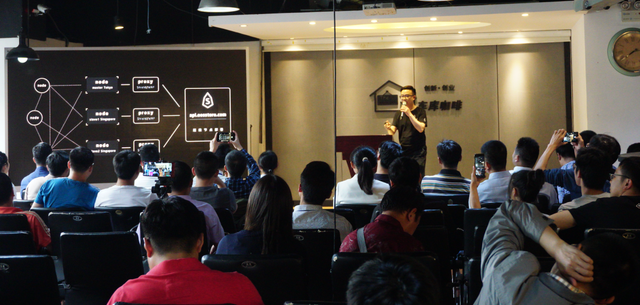 Vincent Luo, Marketing director of EosStore and a Partner of Eos Capital
EosStore team is comprised of block chain technology enthusiasts and firm believers of EOS, as Vincent expressed, "to realize the practical use of commercial-scale DApps" is the core expectation of EosStore. The team is committed to building a decentralized community featuring freedom, openness, equality and mutual-trust. Meanwhile, as a candidate for BP, EosStore has made its plan for creating an ecology closed loop with a fund, a DApp store and a community being three in one. The fund aims to support EOS to incubate, invest and service for all developers in Mainland China. That means the qualified DApp developers will be selected and gain investment firstly after voted by all community members. Besides, development projects of DApp will be able to be presented and distributed at EosStore. The fund, DApp store and the community of EOS holders will benefit, support and promote growth mutually. 
As a partner of Garage Café previously, Vincent comparing its operating philosophy to that of EosStore," Garage Café was the most influential community in entrepreneur fields in early years. Why? The reason is that there were many people helping others while asking for nothing and enjoying such happiness. That all people spare no effort to help others is the community spirit. It is this kind of community we are dedicated to creating."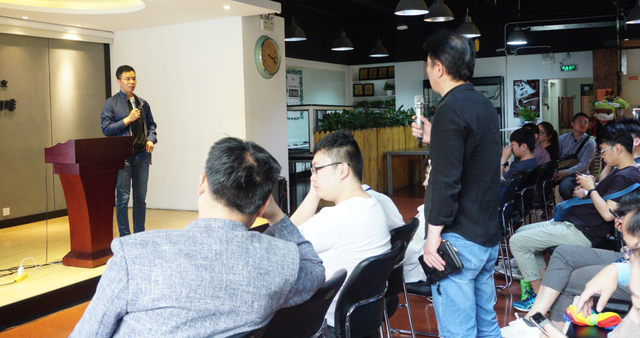 Simon Wang, responsible for EosStore technology 
Later, Simon, responsible for EosStore technically, shared his opinion on block chain and EOS technology and presented technology preparations of EosStore at present.  Simon has full participation in the R&D and architecture of BP level storage systems, cloud computing platforms and e-commerce system during his 9 years of experience in Internet area. He has dedicated himself to micro service, container clusters and CI/CD for a long time. Besides, he also has done more research on artificial intelligence and devotes himself into the block chain technology now.
In Simon's view, "the Impossible Trinity" is common in block chain technology, which means it is impossible to have efficiency, security and decentralization at same time. A centralized processing will bring about a high TPS, which means a high TPS must be accompanied with the loss of decentralization. Under this context, Simon demonstrated a "EOS Could Plan" put forward by EosStore technology team. The Plan refers to separating the whole EOS service into numerous micro-services, which is the only way to achieve million-level TPS. Besides, Simon showed EosStore's preparations for DDOS attack after launching EOS MainNet.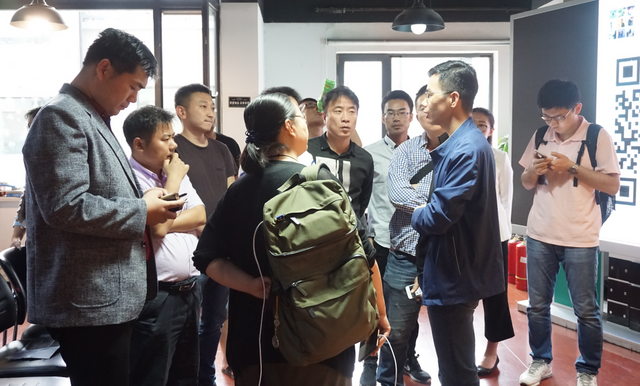 Simon communicating with attendees
During question time after Simon's talking, attendees put forward various questions about EOS and all received thorough explanation given by Simon. The end of the activity could not stop the zest of attendees who continued surrounding and communicating with Simon. The crowd and their questions showed that block chain and EOS are still hotspots. Being late to success is common and what matter most is whether you have fully prepared! Block chain technology and EOS are now both at their beginning stages and EosStore is glad to embrace the new unknown era with you all!

Email: market@eos.store 
Website: http://www.eos.store 
Twitter: https://twitter.com/StoreEos 
Github: https://github.com/eosstore 
Eosgo: https://steemit.com/@eos.store
Telegram: https://t.me/StoreEos