EOS NIGERIA: A COMMUNITY DESTINED FOR THE MOON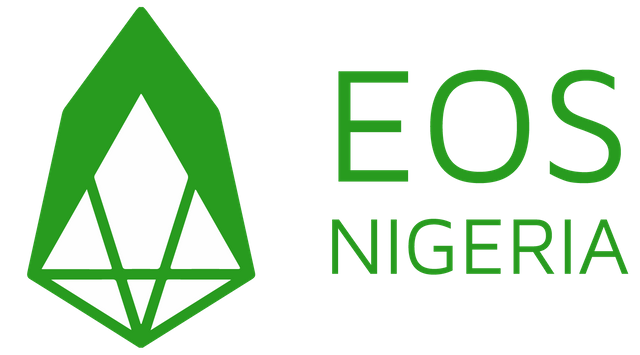 Image Source
WHAT IS EOS?
EOS refers to a decentralized autonomous corporation that is designed to allow people to build decentralised application, host these applications and as well as govern them. It is the first open source software which allows developers to build a blockchain, it is also a programmable blockchain that allows programmers to deploy applications without having to have any servers.
WHAT IS AN EOS DAC?
A Decentralised Autonomous Community (DAC) refers to a form of organisation that is owned and run by its members with all of its business logic controlled via code which anyone can inspect. The rules are set in place by this code and this allows members to develop proposals and make decisions. One of the main feature of Decentralised Autonomous Community (DAC) is that they have the ability to feed value back to all members who become part owners of enterprises rather than consumers.
EOS NIGERIA AS A DAC
The EOS Nigeria [EOSNG] project as a Decentralised Autonomous Community is one that is aimed at helping the with the education of the EOS project entails, it seeks to be a hub for the incubation and outsourcing of talents that can aid the development of the EOS blockchain project, going forward this EOS Nigeria as a Decentralised Autonomous community will aid it members which is targeted in a large part the Nigerian community to understand the blockchain and cryptocurrency ecosystem and how this can aid development in terms of individuals and as a community as a whole.
METHODOLOGY
In a bid to become the driving force for education of what the EOS project entails within the Nigerian community, the EOS Nigeria community will be aimed at a form of governance that is ensured by a structured consensus among community members and in a bid to achieve this the EOS Nigeria Decentralised Autonomous community is running as a blockproducer on the EOS blockchain.
EOS NIGERIA DAC AS BLOCK PRODUCER [eosnigeriago]
Currently the EOS Nigeria community is running as a block producer on the EOS blockchain as eosnigeriago, this move is aimed as helping the EOS Nigeria community achieve it aim of community and education within the EOS ecosystem.
INSTRUCTION ON HOW TO VOTE FOR eosnigeriago
To acheive this you will need the following;
Download scatter & import your wallet Private key to (add-ons on chrome or firefox browser). install from here: https://goo.gl/dE3Qsq

If you didn't get an account from the initia snapshot will need to have and eos account.. watch this: https://goo.gl/p99A16

Make your scatter is unlocked before starting the voting process.
HOW TO VOTE
open this webpage: https://eosportal.io/chain/12/producers

Click on "PAIR SCATTER" from the main four menu on the top left of the page and connect your scatter by clicking on "Select Identity and then Accept" on the scatter extension pops up window.

Search for eosnigeria from the search menu

Click on the vote in front of the eosnigeriago and make sure the vote box is Blue.
FYI: You may need to click on Voting Power in the menu first & stake at least 1eos before voting if you current have no eos staked on your EOS Account.
Once you see a blue box, congratulation! You just voted for EosNigeria for BP.
Do well to follow up on more information and activities of this project.
EOS Nigeria Website
EOS Nigeria Discord
EOS Nigeria Telegram channel
Steemit