An Introduction to EOS Gravity
Dear community members! We are currently the world's largest EOS followers community with over 100,000 members. In the following piece, we are going to give a holistic introduction of our community, our block production plan, our contributions to the development of the EOS ecosystem and our future visions.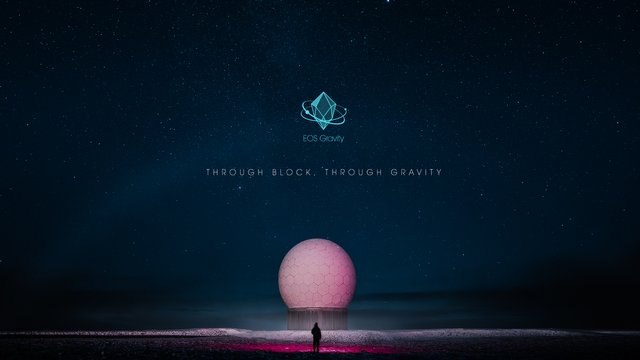 Part I Brief Introduction of the Community  
1. The establishment, mission and prospect of the community  
Based in Shanghai, China, EOS Gravity is a blockchain ecological community that has gathered a lot of blockchain and EOS followers. The community is committed to provide help for those who are interested in blockchain technology and to encourage larger scale of participation through our in-depth analysis and clear guidance in blockchain technology and EOS public chain. Also, we contribute to the development of EOS ecosystem by providing insightful comments , latest news, as well as professional technical support. In the future, EOS Gravity will strive to develop EOS community focusing on various aspects including but not limited to value information, technical discussions, offline seminar, summit forums and Dapp of ecosystem and etc, all of which lays a solid foundation for the transition to a whole new world. 
Our values: Secure, United, Advanced, and Flourishing. 
Our mission: To contribute to the fast developing EOS industry. 
Our future prospect: To become the world's leading EOS community. 
2. Community Size  
Established in September, 2017, EOS Gravity (including Blockchain Kindergarten, Bi Xiao Ye [a.k.a. Mr. Know-it-all]) has recruited over 100,000 members within 6 months on Wechat official account (one of the world's largest standalone mobile apps by monthly active users, with over 1 billion monthly active users (902 million daily active users)), Weibo (one of the most popular social media sites in China with over 392 million monthly active users) and Customer Service( one of the top 10 most visited websites in China), Knowledge Planet (the largest knowledge payment platform in Asia with more than 100 million active users) and WeChat Group (the social media system with the largest number of users worldwide with over 1 billion active users). Therefore, EOS Gravity has now become the world's largest EOS community. 
3. Investment Partners   
Having obtained a lot of attention from the top Asian blockchain capital funds EOS Gravity is successfully turning the investment trend of the business towards community development. Some of our investors are listed below: 
INBlockChain
WaterDrip Capital
Spectra Ventures
Alpha Connect Investment
TaiChain Ventures 
The founder of INBlockChain, Mr. Li Xiaolai (the richest Bitcoin holder in China, one of the shareholders of Block.one) strongly holds that community development is the major task in supporting EOS ecological development. As a pioneer in global EOS community, EOS Gravity has played an indispensable part in its development and has grown to become a leader in the industry.
4. Core members   
As an international team featuring professionalism, EOS Gravity is joined by a group of experienced talents who specialize in community operation and technical development.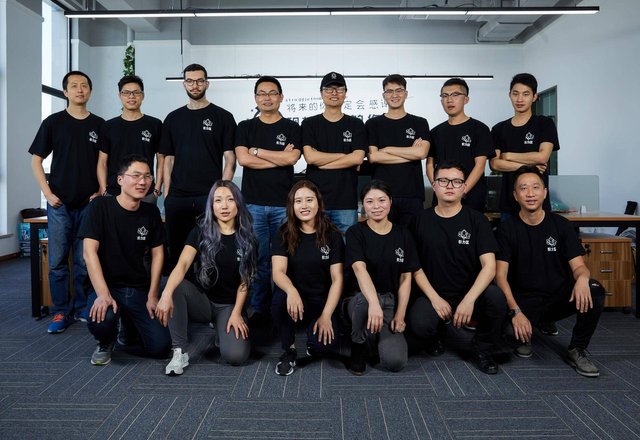 Founder: Liao Yang Yang (Ocean Liao)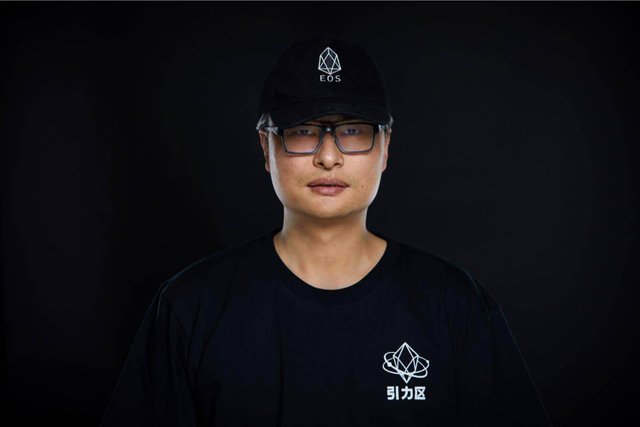 Liao Yang Yang, The founder of EOS Gravity, obtained his master degree in computer science at Fudan University and is known as the senior evangelist of blockchain technology, the founder of West Miner, the founder of QChain Exchange, Litecoin expert, a famous Litecoin technical analyst and industry tycoon, the author of the analytical article "Litecoin Will Not Die" and the managing director and founder of EOS Gravity. 
Co-Founder: Li Wan Cai (Peter Li)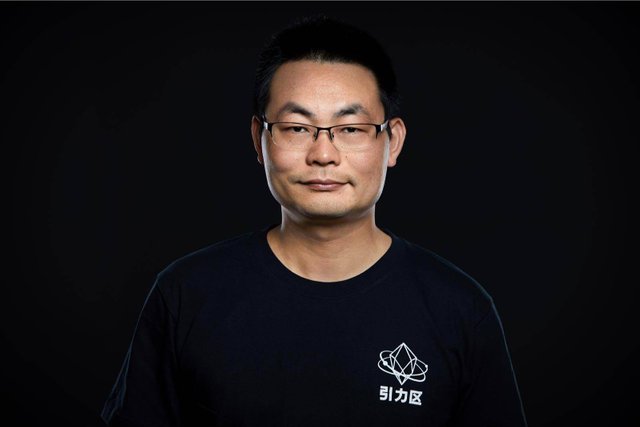 Over 10 years into technical development in scientific research institutions, Li Wan Cai, Ph.D. in computer science from Fudan University, specializes in incubation, investment and technical development of blockchain projects. He is an expert in the field of data encryption, data security and IoT and has published many thesis and patents. Apart from that, he is known as the core member of one of the earliest chip miners groups. With 4 years of study and experience in the cryptocurrency industry, Li Wan Cai is currently the co-founder and director of WaterDrip Capital, the co-founder of Formula Capital and EOS Gravity.  
Chief of Block Production Strategy & Operations: Joseph Fanelli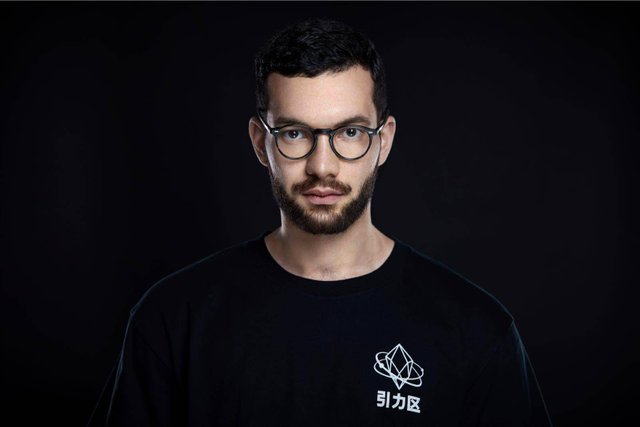 Joseph graduated from TongJi university with a background in Finance with astute skills in Computer Science. Over the years he has cooperated with many large corporations including China's Tencent QQ Music managing large projects and took the helm of conglomerate NIO Capital's online presence all while managing multiple companies throughout Asia. He is now the founder of EOS Link, member of Eos Go and of the City of Zion. His goal with the EOS Link project is linking the Chinese community to communicate with overseas communities and on becoming Block Producers. Currently Joseph is overseeing EOS Gravity with the management, strategy and operations of the Block Producing section. 
Chief of Community Operation: Peng Hao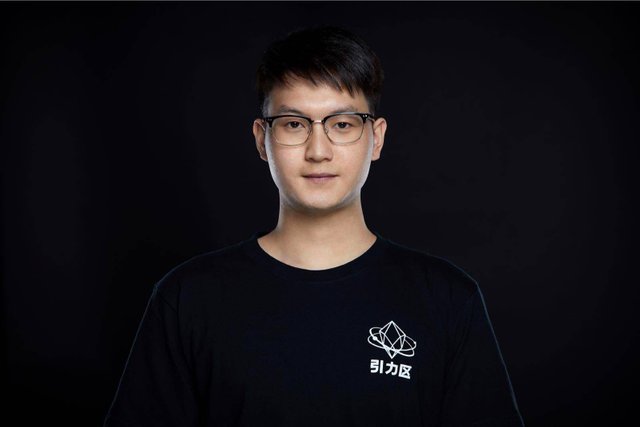 As a marketing specialist with years of experiences in large community (tens of thousands of users) operation, Peng Hao is one of the early practitioners of the blockchain industry and has engaged in various public chain projects. Currently, Peng Hao is responsible for the overall operational duties of EOS Gravity.  
Overseas Operation Manager: Chen Cheng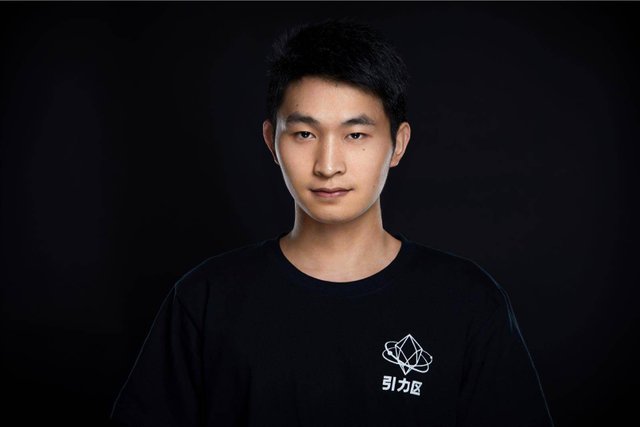 Chen Cheng finished his postgraduate studies in Fudan University. As an enthusiast for blockchain technology and EOS, Chen Cheng is in charge of the operational duties of EOS Gravity's official Weibo account, daily market trend summary section of EOS Gravity's official telegram group, EOS's weekly development progress report and EOS overseas communities. 
Overseas Community Operations Director: Wang Dan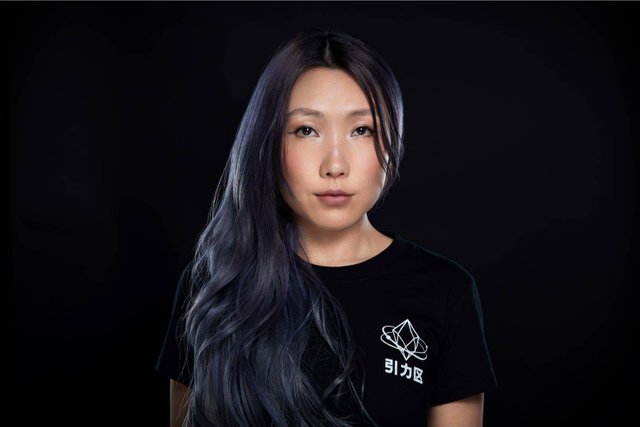 Dan graduated from the China's prestigious Central Judicial Police Academy and has 7 years of experience in consulting and major account management. Dan is an extraordinary female entrepreneur who has been an integral element of investment and founding of four high-tech companies. Dan is the co-founder of international endeavors of Omnia Spot Limited and Webao.co. In 2018, she joined Eos Gravity to fully implement her technical skills to expand the community department overseas. The main mission is to create the most exquisite cosmopolitan EOS community in China and the world. 
Blockchain Training Specialist: Cao Yan Jie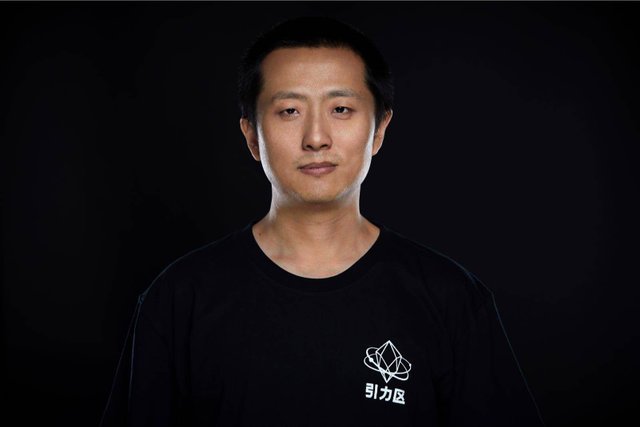 Cao Yan Jie is in charge of the popularization of blockchain knowledge as well as the operation and management of "Blockchain Kindergarten" community. 
Content Operations: Ma Liang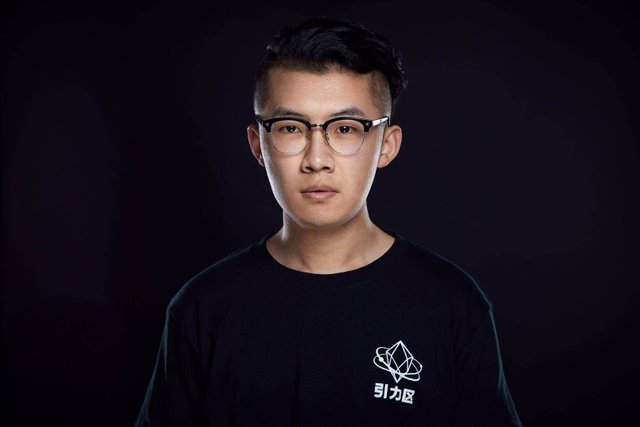 Ma Liang is responsible for the operation of the contents on the official website of EOS Gravity (eosfans.one) and the operation and management of the WeChat community of EOS Gravity. 
 Business Development Manager: Lin Zhang Li 
Lin Zhang Li completed his master degree in Supply Chain Management at University of Salford and is mainly responsible for relevant duties regarding marketing operations and business development. 
Community Member Management: Shi Cong De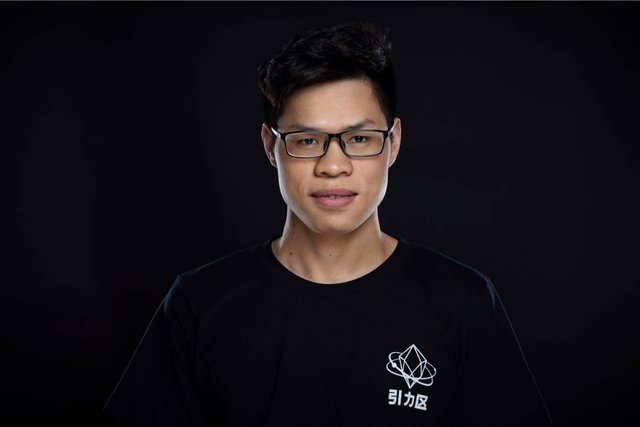 Shi Cong De is mainly responsible for tutoring beginners of blockchain technology regarding the basic trading procedures of cryptocurrencies and the management of the users of EOS Gravity community. 
Community Operation Manager: Chen Qian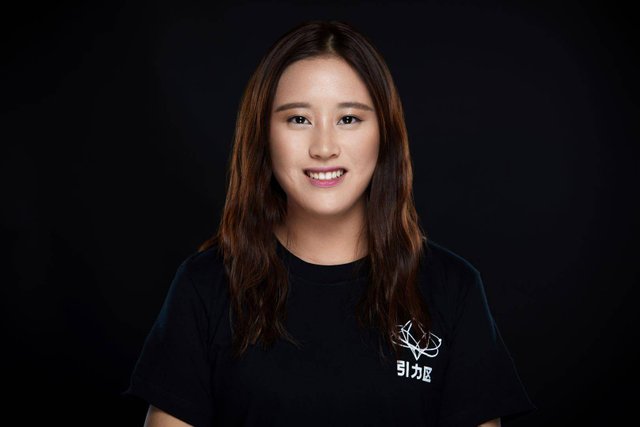 Chen Qian is responsible for public relations and operations of EOS Gravity community. 
Market Trend Specialist: Xiao Hua Dong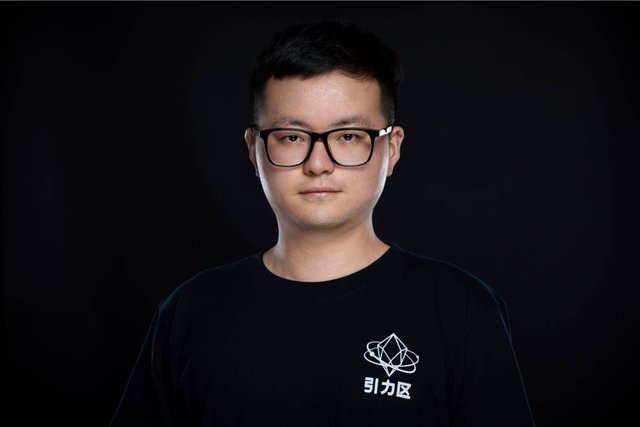 Xiao Hua Dong focuses on the analysis of transaction information and market trend and is responsible for the statistics and analysis of the transaction data of EOS. He also answers questions asked in EOS Gravity community about transaction information etc. 
Ubiquitous Market Trend Technical Specialist: Da Gong 
Da Gong is responsible for analyzing market trend in blockchain industry and answer questions from investors.
Senior Translator: Niu Jia Yi  
Niu Jia Yi has completed his master degree in TESOL (Teaching English to Speakers of Other Languages) at University of Canberra and has been accredited by NAATI (National Accreditation Authority for Translators and Interpreters) as a professional translator and interpreter. Niu Jia Yi is responsible for the general translation and interpretation duties of EOS Gravity. 
Part II Community Achievements and Development Schemes
1. Community Website  
The official website of EOS Gravity is eosfans.one. It contains the initial works and official and technical documents, which include introduction of blockchain technology, in-depth analysis of EOS, EOS weekly ecological report, EOS weekly development progress report and EOS white paper etc. 
2. EOS Gravity  
1) EOS weekly ecological report  
EOS Gravity collects information for reference from three perspectives: community, technical information and transaction data. Then we provide big news, information and great comments on EOS on a weekly basis. Until March 3rd, 2018, EOS Gravity has published 17 weekly reports. For the access of our reports, please visit our WeChat official account .   
EOS weekly ecological report follows the development of EOS ecosystem, produce valuable and in-depth comments, and shares our values and ideas of with the readers.
2) Testnet Weekly Nodes Report  
Based on the operating status of the EOS testnet, EOS Gravity provides reports on the latest development of our testnet for community members on a weekly basis, which includes the operating status of the nodes of EOS Gravity testnet.  
3) Daily Telegram Summary and EOS Weekly Development Report  
EOS Gravity selects and edits important information from all EOS telegram groups (also partly from "Daily Telegram Summary" of EOS Go community, thanks for the contribution of EOS Go) and releases "Telegram Talk" news column on a daily basis to keep our members constantly informed of the latest news. For details of our summary and report, please visit the official Weibo account: EOS Gravity.   
On each Friday, based on the "Telegram Talk" column, we analyze, summarize and evaluate the overall development of EOS in the past week in perspectives of project development, vitality of the community and official activities, dApp ecosystem and community development.   
In the future, EOS Gravity will adhere to its core values and continue to contribute to EOS ecosystem. By encouraging more and more people to join EOS for the benefits of its future development, we are determined to build a EOS ecosystem system with increasing prosperity in the years to come.  
3. EOS Blockchain Kindergarten  
Another important contribution by EOS Gravity is that EOS Gravity sets up a "Blockchain Kindergarten" tailored for new comers. It came into existence for two reasons: one is to make blockchain technology known by more and another is to turn beginners into masters by providing them with help. That being said, the EOS Blockchain Kindergarten provides tutorials for beginners on operation of the exchange and mapping.   
Meanwhile, the community will start online courses and offline activities on a regular basis to help our members understand the basics about blockchain and EOS. With the concerted effort of all, we have gathered more than 10,000 community users. Our goal is to further promote blockchain and to equip an increasing amount of people with correct values and concepts.  
4. Bi Xiao Ye (Mr. Know-it-all)  
Based on the daily transaction results at different cryptocurrency exchange markets, market dynamics and news, EOS Gravity makes daily analysis the reasons of the transaction price fluctuations and then make comments and predictions. EOS Gravity releases analysis on the week's EOS market trend every Sunday including transaction volume, price, number of token holders and token distribution of EOS. EOS Gravity aims to support EOS token holders to gain a clearer view of the market's reactions towards EOS through the tracking of the historical changes and analysis of associated data and market sentiment. For detailed information, please follow us on our WeChat official account: Bi Xiao Ye's.    
Analyzing market trend based on the value of the token helps our community members and beginners better understand the market and wisely allocate their digital assets.  
5. Gao Du Finance (Height Finance) News Media  
Gao Du Finance (Height Finance) is one of the professional and authoritative news media that focuses on the in-depth reports and interviews regarding blockchain industry and industry leaders. Following the principles of objectivity, correctness and insights, Gao Du Finance (Height Finance) aims to discover the most valuable and most influential concepts of the industry and expressing our make the voice of Blockchain consensus heard by the pubic.   
The world of cryptocurrencies is people-oriented. We will strive to continuously push our news reports regarding blockchain industry to a new height. Based on professional perspectives of industrial news coverage, Gao Du Finance (Height Finance) is set to become the bellwether of blockchain industry.    
6. Offline Technical Salon   
EOS Gravity has so far arranged several offline activities of high quality and has attracted a lot of attention in the blockchain field. Our technical salons have brought about heated discussions regarding the development of EOS ecosystem among communities. EOS Gravity has consequently gained a good reputation owing to its outstanding contributions and excellence within the field.     
Previous technical salons hosted by EOS Gravity:  

In the next few weeks, EOS Gravity will host more offline activities in Guang Zhou, Cheng Du, Shanghai and Beijing on March 17th, March 24th, March 31st and April 7th in 2018.    
In the future, EOS Gravity will start a training program for future EOS developers and provide technical training and support for current and prospective EOS based developers, as to lay a solid foundation for the development of EOS projects and community.  
7. Our contributions on the node of EOS Gravity on testnet.   
We have actively participated in the development of the community testnet "EOS SuperHeo" that has been running Block Producing node since February this year.  
Node Producer: Magneto 
Node Name: EOSGravity 
Contact: Joe 
EOS Gravity has been successfully connected to EOS public testnet. The web address for our community testnet is 47.52.18.70, port: 9000/9876 
You can contact us on Telegram @gaijinjoe found in: EOS BlockPros (link: https://t.me/EOSPros) and EOS.IO  
The link of our community testnet: https://t.me/CommunityTestnet  
8. The Development of dApp  
As a community with powerful technical strength, EOS Gravity will develop its own tools and products when necessary to support further development.   
For example: Many users find it difficult to conduct EOS mapping operation. In order to solve this problem, EOS Gravity has developed a professional EOS digital wallet called AntWallet. By using AntWallet, the EOS mapping operation issues can be easily solved by one key operation.   
EOS Gravity has published articles, illustrations and video tutorials, conducted Q&A sessions and provided offline tutorials specially for our community members, by whom our efforts have been widely acknowledged and highly praised.   
AntWallet will soon be releasing a more powerful version. EOS Gravity endeavors to polish the functions of AntWallet and desire to make it the best EOS wallet.  
9. EOS Gravity Fund  
With powerful community strength and high acknowledgement from our peers in blockchain industry, EOS Gravity has established its own fund of 20,000,000 US Dollars that aims at supporting the Dapp incubation of EOS ecosystem and thriving the whole EOS ecosystem. The EOS Gravity community will incubate Dapp projects based on EOS development and provide full support to those projects in startup capital, technical development and community operation. The current projects in incubation are listed below:  
Bingo, the online game project based on EOS. Bingo is the first entertainment platform for decentralized blockchain in the world. Using blockchain technology, Bingo is set to build a pan entertainment platform of new generation from the demand of gaming and social interactions from large number of users. Web Link: www.777.bingo   
Vankia Chain, the first enterprise level IoT solutions based on EOS technology. Web Link:http://www.devicexx.com   
EOS incubation platform is set to bring more EOS based Dapp with high quality, and our community will continue to help developers to develop highly competitive Dapp projects and provide assistance for EOS to become the most valuable public chain ecosystem in blockchain system.  
10. Overseas communication and the development of overseas community  
Holding the core values of openness, transparency and friendliness, EOS Gravity maintains a close contact with EOS overseas communities. We help each other in all sorts of matters and actively conduct discussions about the managements of EOS ecosystem.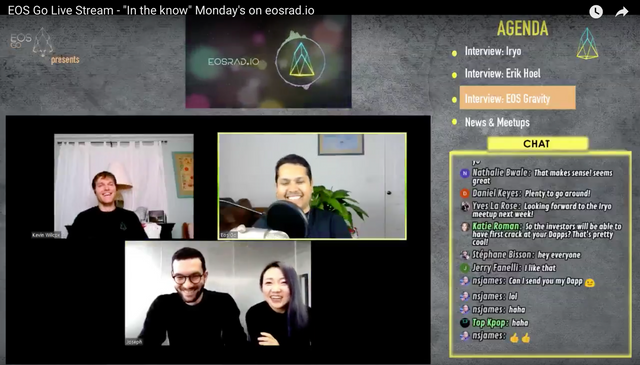 EOS Gravity hopes to share our ideas of EOS ecosystem and our community operation experience with EOS overseas communities as well as EOS followers from all over the world. Our community has created official social accounts on overseas social media platforms including Telegram, Medium, Steemit, Twitter etc. Soon enough, we will establish overseas operation centers so as to keep a close connection with our partners from overseas.  
Part III Technical Preparations of Block Producing Candidates  
1. Hardware Configuration and Structure  
1) Summary  
As the project plan and framework diagram, this article aims at analyzing all available knowledge and conducting the project plan in a steady and orderly way to ensure that the project can be later implemented according to the project plan and framework diagram.   
2) Project Background   
Starting from scratch, the project requires a comparatively minimal system. Considering the fact that once the project goes online (the block reward starts), the service will face huge amount of input and output data, we should leave room for the scale-up (upgrade configuration) and scale-out (add more equipment) of the server.   
For any type of blockchain product, the protocol layer must include various sections such as P2P network, encrypted signature, data storage and distributed algorithm. The application layer of any type of blockchain product should also provide basic applications, such as digital wallets and client explorer.   
The minimal system can easily be equipped with a large memory space after compression. A master server with better input/output can easily support the system. Considering security and stability issues, every minimal system should be equipped with a backup system as well. The configuration of the backup system could be slightly lower (a.k.a. a slave server). Regarding system security issue, it is recommended to install a WAF before connecting the system, and then connect a cloud load balancer with the system. Regarding the hardware equipment of the cloud load balancer, we can choose equipment like F5 or any other equipment with same functions, but the disadvantage here is that the hardware equipment mentioned above can be very expensive. Another alternative solution is that we can use WAF to undertake the function of cloud load balancing, but it only provide very weak cloud load balancing capability). Regarding the software equipment of the cloud load balancer, we can adopt LVS open source solution (the solution requires a server to provide load balancer service). After all above procedures, the system that provides service is finally connected for operation (1 Master + 1 Slave equipment). The entire system is thus basically completed.   
In any case of single point failure, the minimal system is considered as a single point. With sufficient budget, we may consider establishing a system with the same configuration in another location. With insufficient budget, we may adopt an alternative solution, which is implementing our complete plan on a cloud host. The disadvantage of the alternative solution is that the alternative solution is beyond our control and that its functions may be hindered by the upgrade of cloud host platform and the change of other relevant policies.   
In the minimal system mentioned above, any single Master and Slave server plays the role as a full node. With sufficient budget, we may consider to add an extra server that plays the role as storage node in every minimal system for the independent storage of data, which in turn ensures the security of data redundancy.   
3) Diagram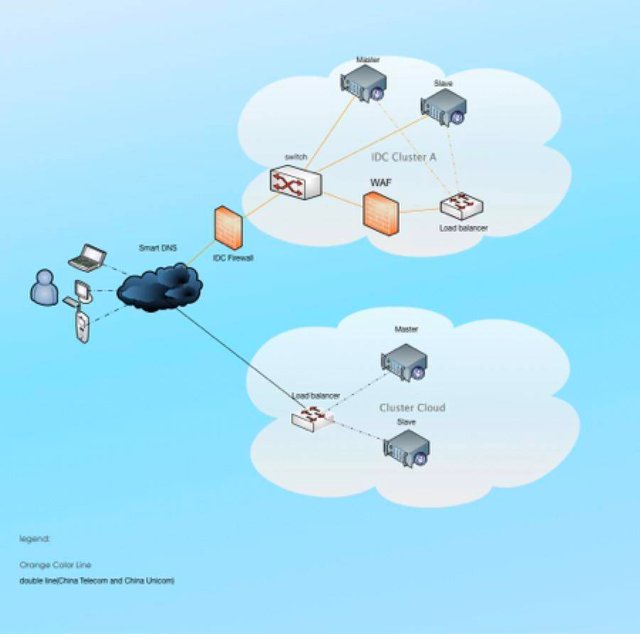 NOTE: The WAF and the load balancer in the above framework diagram can be integrated, as WAF provides weak function of cloud balancing. Every framework is going to be in a different jurisdiction.  
4) Network Plan  
As is shown in the framework diagram above, every minimal system requires an access layer switch. It is recommended to adopt type H3C S5130 switch with 48 ports and two of these switches are required (one for spare or the setting of Intranet. After connecting to access layer switch, we then connect the system to WAF, and then connect WAF with load balancer, and finally we connect load balancer with Master server and slave server. (Actually, the data flow is exchanged through the same switch. We may adjust the setting of Intranet for Intranet data flow exchange and thus distinguish between Internet data flow and the exchanged data flow of the switch). 
Switch and VLAN Division: 
The switch manages VLAN (Switch manages IP Network) 
The server connects to VLAN (Internet and Intranet) 
IDRAC manages VLAN (Dell IDRAC manages the network)  
5) Server Configuration List  
Master Server: 
PowerEdge R730xd 
4 CPUs Intel® Xeon®
128G * 2 (2400 MHz) 
300G*2(System Disk) 7.2k rpm 
512G*1(data disk)SSD 
Dual Power 
Slave Server: 
PowerEdge R730xd 
4 CPUs Intel® Xeon®
128G * 2 (2400 MHz) 
300G * 2(System Disk) 7.2k rpm 
512G * 1(Data Disk) SSD 
Dual Power 
Switch: H3C S5130 48 Ports * 2 
WAF: WebRAY Ray-WAF-1006P(The purchase of license is required)  
6) The implementation of System Initialization  
All servers in the system adopt CentOS system, it is recommended to implement version 6 or version 7 of CentOS system based on actual requirements. 
Configure different system kernel optimization parameter based on the role of server 
Strictly control the permission of server account. 
Launch IPTABLES service and add IP whitelist and server ports. Add SSH and allow restriction to enhance the configuration of security settings. 
The remote login activity conducted by the server can be reached through the following procedures: First, apply for vpn dial-up by configuring the openvpn account of the servers that require vpn login. After finishing the dial-up process, the login request is transmitted to the access gateway through Intranet IP, then through to the proxy server, and finally reaches the target master server (through Intranet IP).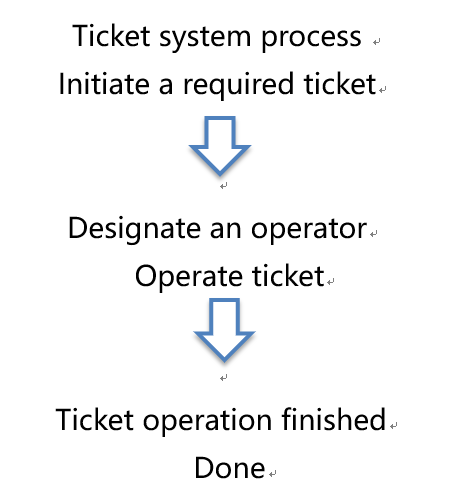 All above operation procedures can be realized through Teambition. The operation procedures are thus to be conducted through work sheet system.  
7) Monitoring Service and Daily Inspections  
We can provide servers, network switches, asset system, monitoring service and alarming system for abnormal events. We can develop asset system and monitoring service, or we can also use the open source service configurations that are currently available.   
The granularity of the monitoring system and the master monitor server is divided into two categories, which are system granularity and service granularity.  
The monitor server monitors following system services: CPU, Memory, Hard Drive, Network, Cloud Load, System Log.
The monitoring service monitors service ports  
Daily Inspections and Maintenance: Daily inspections and maintenance are the supplement and double confirmation of the monitoring service. The daily inspections and maintenance enhance the security and stability of the platform's operation and help us to detect any problems at the very beginning, solve the problems immediately and adopt preventive measures regarding such problems. The contents of daily inspection mainly include:  
The inspections on servers and hardware equipment. By reading the data provided by the thermometers and hygrometers located in all measuring points of the server room, the service engineers in the server room check the temperature and moisture of the server cabinets on a regular basis and control the operation environment of the server room. By checking the colors of the indicator light on the control panel of the server, our engineers can check the operation status of the server and hardware immediately. 
The inspection on access gateway: Through the system log inspection function of the control panel of the access gateway, we can obtain various types of information, including the IP source of the users, login time, the history records of the operations that login users have conducted and login duration etc. 
Server system inspection: We can conduct server system inspection by logging in our server and checking abnormal error information, the usage status and tendency of CPU, memory and disks on a regular basis for the double confirmation of monitoring service. 
Security inspection: Security inspection aims at checking relevant information such as the operation status of the firewall and user login status on a regular basis. Security inspection is the double confirmation of monitoring service.  
2. Future Upgrades and Scale-ups  
The equipment we initially purchased doesn't come with high configuration, and thus we have saved more space for future upgrades and scale-ups.  
Master Server: 
4 CPUs Intel® Xeon®
4T+ 
300G * 2(System Disk) 7.2k rpm 
2T * 1 (Data Disk) SSD 
Dual Power   
Slave Server: 
4 CPUs Intel® Xeon®
4T+ 
300G * 2(System Disk) 7.2k rpm 
2T * 1 (Data Disk) SSD 
Dual Power   
Storage Server: 
Intel® Xeon®
32G * 2 (2400 MHz) 
300G * 2(System Disk) 7.2k rpm 
10T * 24(Data Disk) 10k rpm 
Dual Power  
Scale-ups: Add extra configurations to the servers (Memory Hard Drive SSD) 
Memory: 2 CPU, 24 slot available altogether requires up to 24x single memory size   
Hard Drive: 
We have provided following upgrade solutions for hard drive: 
Chassis with up to 12, 3.5" Hard Drives   
Up to 18 x 1.8" SSD: SATA 
Up to 24 x 2.5" + 2 x 2.5" HDD: SAS, SATA, Near-line SAS SSD: SAS, SATA, up to 4 NVMe Express Flash PCIe  
Up to 16 x 3.5" + 2 x 2.5" HDD: SAS, SATA, Near-line SAS SSD: SAS, SATA   
Scale-out: Adding extra servers and equipment  
IDC will provide dual UPS. Remember to connect two ways of power supply separately to the dual UPS.
 
Future Topology Framework: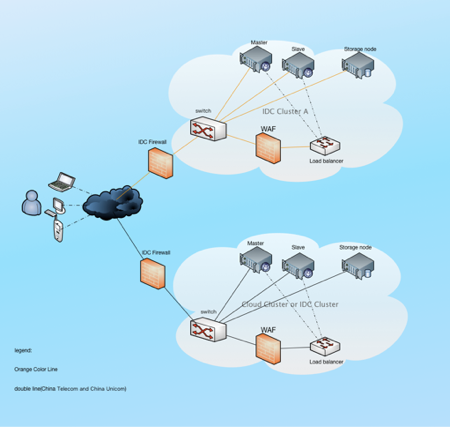 3. EOS Gravity node positioning plan  
The running of node is important for the stability and security of the EOS main network chain. Therefore,the node will be positioned in multiple places. Our current plan for the positioning are in: China, Japan, Singapore and Canada.  
4. List of Project Leaders  
System Framework Leader: Max 
Operation and Maintenance Leaders: Max, Joseph Fanelli  
Part IV Conclusion and Announcement  
As an early participator in EOS ecosystem development and with the ongoing development of its value and contents, technical discussions, offline salons, summits and ecological dApp, EOS Gravity has already become the world's largest EOS followers community.   
Considering the fact that the main network of EOS will be released soon, every member in the EOS ecosystem is responsible for its secure and steady operation. We will spare no effort to gather as much resources as we can including capital, technology, talent and community influence to reach the consensus on node development and become the exemplary node in EOS ecosystem worldwide.  
Our community will always stick to our values: Secure, United, Advanced, and Flourishing. 
The prospect of EOS Gravity: to become the world's best EOS community.  

About Us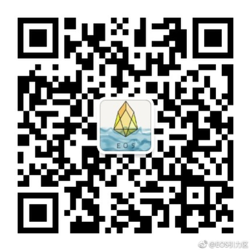 QR Code of our Zhishixingqiu (Knowledge Planet) account: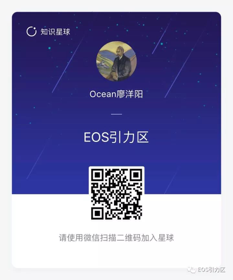 Address: Room 2605, West Building, BHC, Hunan Road, Pu Dong New Area, Shanghai, China.