Not a good Monday to start investing in CryptoCurrency. The Top 10 coins are all in red, seeing Ethereum down from $340.54 (last week Ethereum price) to $284.75 maybe one reason is the self-inflicted DDOS to Ethereum network when investors trying to buy Bancor tokens during ICO offering.
The question is ... Ethereum is ready for to support other future larger request of ether ICO launch? Are they ready to scale big time? I hope they do to keep the momentum going, otherwise another version of coin will pop-up anytime soon. This is a big task for Vitalik Buterin and I hope the solution is part of it's next release Metropolis.
Here's the chart of Ethereum today.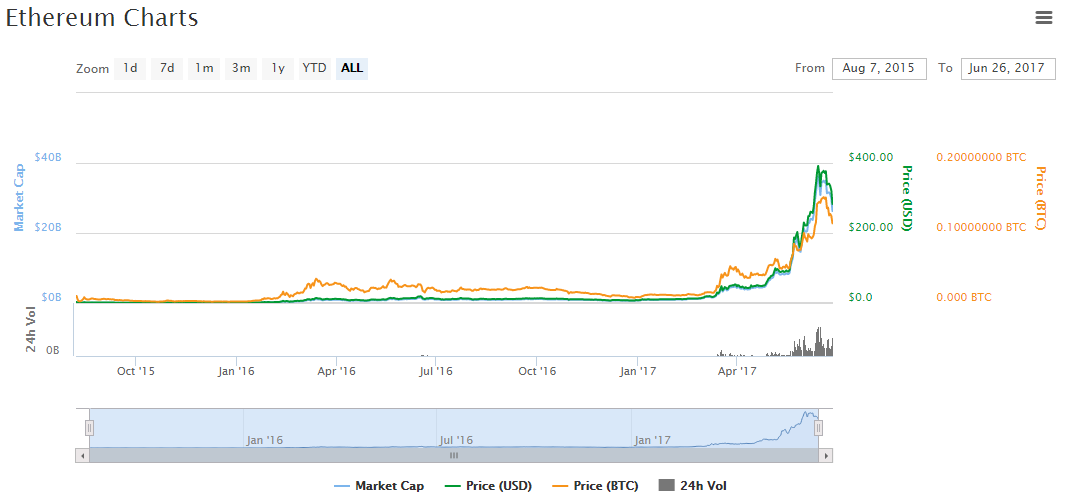 Today, is also the big day for EOS.IO the start of Token Distribution to get funding to interested investors. By the way, if you're a US Citizen you are not encourage to invest due to regulation. I will cover that topic in a separate post.
I checked EOS.IO website, sadly it is down. They need to hire me to better keep their website up all the time :)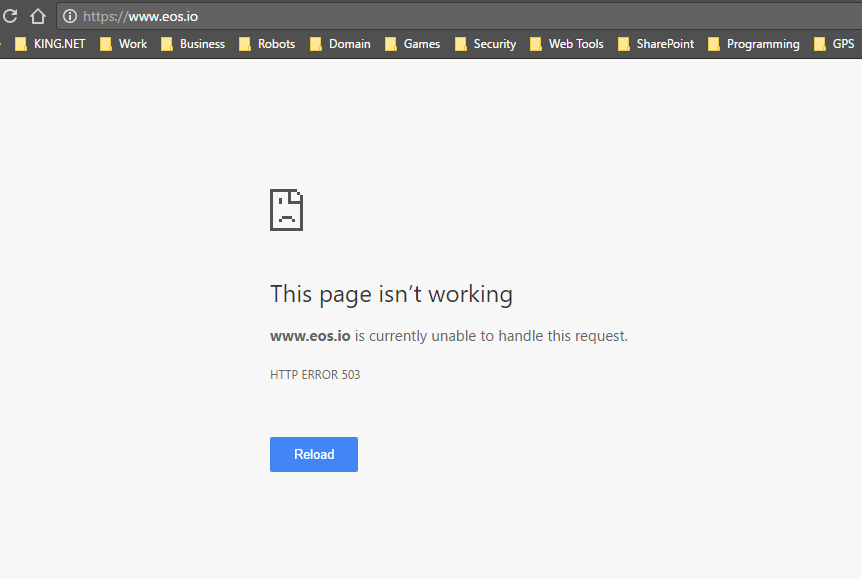 Block.One also warm prospective investors regarding fake addressess and scam sites pop up all over. Here's the email I received from them.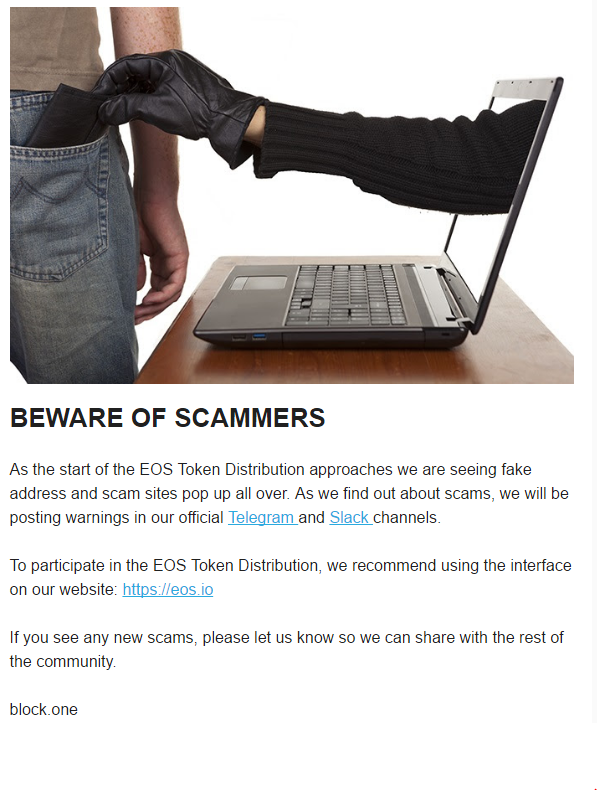 This article is sponsored by the following steemit users:
Update will continue ...
Stay Tune! for daily BlockMedia.com updates. Please note this article is updated as soon as we have something useful to share. So keep checking to stay ahead.
Source: https://que.com/block-media-3-ethereum-dipped-to-284-75-litecoin-40-79-bitshares-0-271-eos-io-site-is-down-and-others/
Image graph from coinmarketcap.com
Follow me @Yehey, please Vote Up and Resteem.
Thank you.