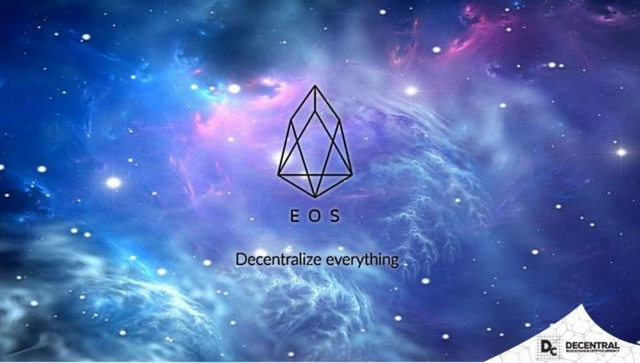 It largely went unnoticed but blockchain technology might have just taken a huge leap forward.
Call it the "Holy Grail" moment.
Thus far, blockchain is a hodge-podge of different networks. Each entity operates on its own with its language unique to that network. Essentially, we are seeing closed ecosystems depending upon which chain one is on.
Of course, from a cryptocurrency standpoint, we are seeing a battle to become the "money" of the Internet. Will it be Bitcoin? Bcash? Monero? Steem? Everyone wants to know which token will be used to make purchases.
It is possible none of this could be an issue in the short period of time. The question is did @dan provide blockchain technology with its "Holy Grail"? According to his post on Medium, he believes this is the case.
What is the Holy Grail?
Inter-operability.
Inter-blockchain communication is non-existent today. This is akin to the early days of the Internet when different networks existed yet if you wanted to information, you physically had to get onto a computer that was on that network. Standardization was not in effect. Everything was separated.
We see this with blockchain. Bitcoin does not share data with STEEM. Ethereum has no communication with Litecoin. Any transactions done on one, the other is not aware of. This could be changing.
According to @dan's post...
Inter-blockchain communication is the ultimate scalability feature — the holy grail — that the industry has been searching for with proposals such as side-chains, plasma, and sharding. Inter-blockchain communication enables one blockchain to verify the authenticity of an event on another blockchain in a provably secure manner. The goal is for inter-blockchain communication to be as secure as intra-chain communication between smart contracts and we think we have achieved that goal.
He goes on further to state...
From our perspective, inter-blockchain communication is nothing more than having the ability to implement a light client as a smart contract. A light client is able to validate transactions from a blockchain without having to process the entire blockchain. This in turn means building a proof-of-stake blockchain with efficient and secure light-client validation. Light-client validation must therefore be factored into the protocol design, as it is almost impossible to implement after the fact.
https://medium.com/eosio/eosio-dawn-3-0-now-available-49a3b99242d7
This really could be huge. EOS is designed with the intention of being the new operating system for the Internet. Tying together all the different networks (i.e. blockchains) certainly is a major step forward.
In my mind, this removes the idea of blockchain "competition" in the sense that the tokens are competing. Now, we get back to the development that exists on that blockchain and will it interest people. What are people going to use these applications for? That is the core question. Blockchains that have real world solutions will be popular. Those that do not, will fall by the wayside.
Of course, those of us on STEEM should feel encouraged by the fact that this is still one of the fastest blockchains in existence. Also, there is a lot of development already taking place on this network. The addition of communities and the Smart Media Token protocol should enhance this.
So what are your thoughts? Did @dan just provide the blockchain world with something that will be consider "Landmark" in the future?
If you found this post informative, please give it an upvote and resteem.
---
To receive the free basic income tokens you are entitled to and help end world wide poverty, please click the following:
Click For Manna Coins
In full disclosure this is a referral link