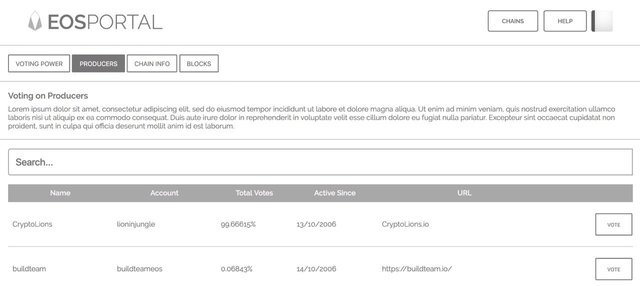 Thank You
One week ago today we requested donations and support to fund this project and we weren't sure how the request would be received.
As of today, we are pleased to announce that we have reached our fundraising goal of $25,000 USD equivalent!
The team is truly touched by the support we have received, and we are working hard to ensure that the voting portal will be live by launch. The EOSPortal team would like to extend a sincere thank you to the EOS community for your support!
Allocation of Funds
The $25,000 which was raised will be used to pay developers, designers, and cover the back-end costs of EOSPortal.io for at least one year.
Costs
Labor: Using a rate of $90 USD per hour, ~25 hours per team member is $19,000
Hosting and back-end costs: $6,000 for one year
Excess Funds
Any additional funds will go toward future feature implementations.
The Team
Below are the core team members that have been working on the project:
Cesar - Backend Developer
Nathan James, Asgeir, Henrik - Front End Developer
Katie - Treasurer & Community Relations (volunteer)
Steve Floyd - Branding/Design/Marketing
Kevin Rose - Marketing/Copywriting/Project Management (volunteer)
Eric Bjork, Sheldon - Server Deployment (volunteer)
Eugene Luzgin, Deadlock, Sheldon - Floating Devs
David Packham - BP Support (volunteer)
David @davidchoidc - Community Support (volunteer)
The Github
EOS Portal is entirely open source. Feel free to peruse our progress here.
Please see our list of milestones for the project here.
Location of Funds
For the sake of transparency here are the locations of the funds:
Next Steps
An update on the final list of core features and an overview of the UX/UI will be released by May 30th.
Please join the Telegram channel for updates on the project
Go EOS!!!